Many expectant couples will know that daunting feeling of being unable to decide on a baby name for their new arrival.
So one mum decided to make the decision easier by giving the power to the parents of Mumsnet.
Mumsnet user Whatsinaname9 had whittled the choices down to two – her favourite baby name (Keira) and her husband's (Annie).
"Which name, my partner's favourite or mine?" she wrote on 14 May. "It will definitely be one of these two and we won't be having a middle name.
"Spelling will be as written above and both sound equally good with our last name. Just looking for votes please. We both like each other's choice and would be happy with either but just struggling to call it."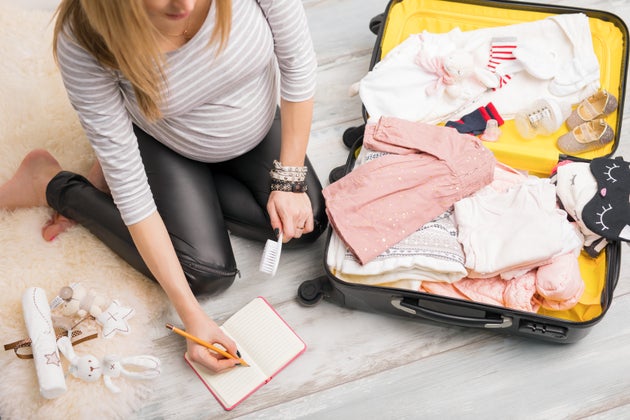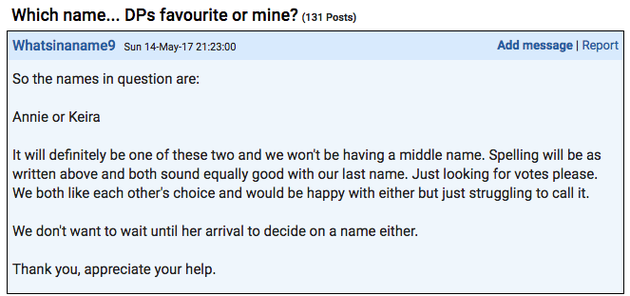 Sure enough, more than 100 Mumsnet users commented on the…
Work from home mom dedicated to my family. Total foodie trying new recipes.Love hunting for the best deals online. Wannabe style fashionista. As content editor, I get to do what I love everyday. Tweet, share and promote the best content our tools find on a daily basis.
Latest posts by Mayra Rodriguez (see all)