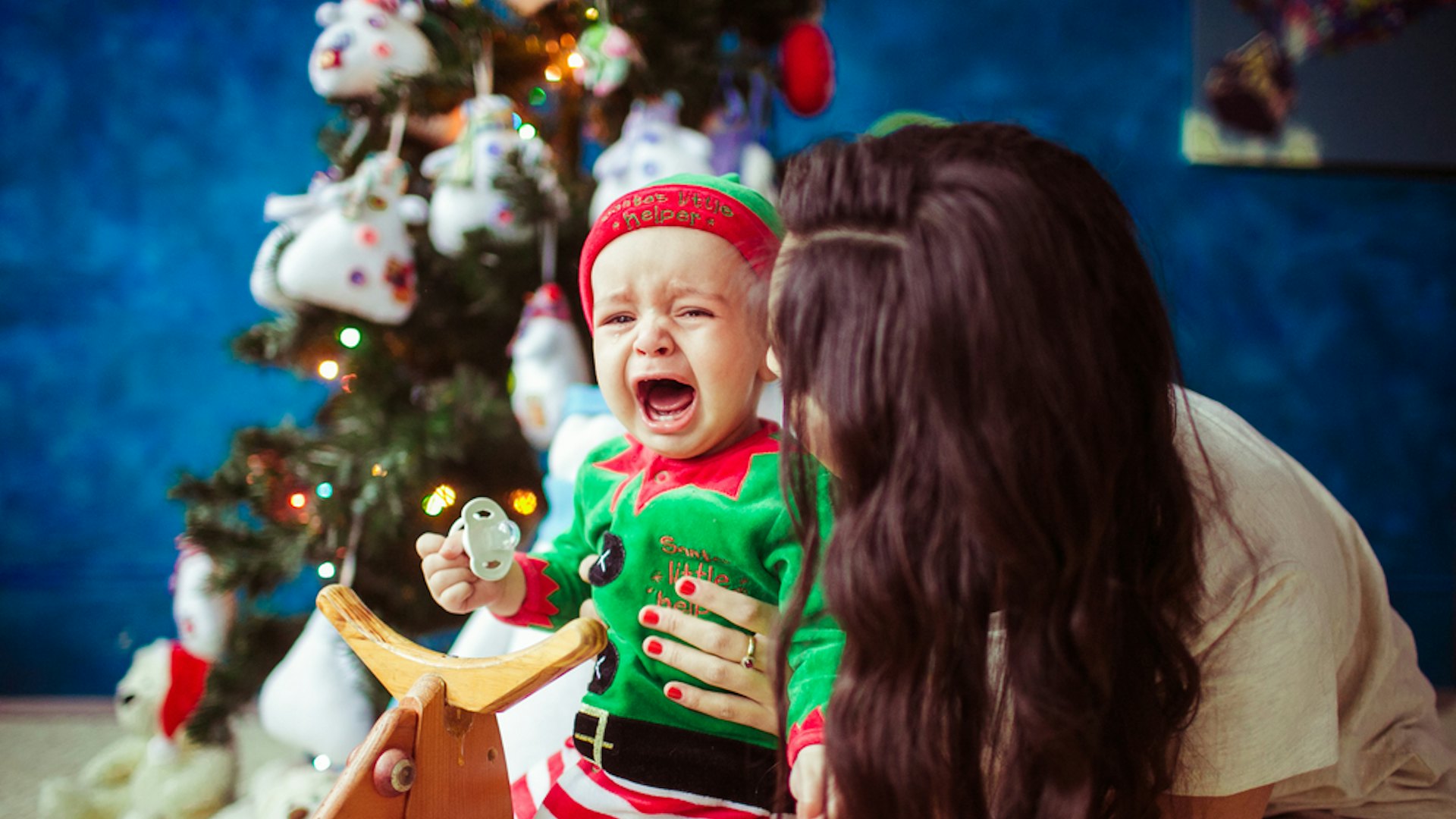 Sharing a birthday with Christmas seems like it would be a fortuitous coincidence, because who else gets to enjoy Santa dropping in with presents to commemorate their birth? Well, increasingly very few people. While the month itself sees no shortage of newborns compared to other months, and maternity wards encounter some of the busiest days of the year in the days immediately following Christmas, the holiday is becoming a pretty rare birthday. Even leap year birthdays are more common!
As the Telegraph reported, December 25 ranks dead last with an average 6,574 births, placing it behind Christmas Eve and even Feb. 29, which comes around only once every four years. The question is… why?
One theory is that people are actually getting it on over the holidays to conceive babies that will be born in September, the most common birth month. This data-driven graph shows that most common birthdays fall in the middle of September, with Sept. 9 being the most popular birthday of all (an average of 12,301 births!), which The Daily Viz claims would be conceived between December 17 and 27. Apparently when there's lots of time off, parties, and festive tipples to enjoy, things heat up between the sheets. Unfortunately, a Christmas birthday's presumed conception date of April 3 doesn't provide the same social opportunities to enjoy more alone time with your beloved as other dates on the calendar.
The graph's author, Mark Stiles, also suggests that with the rise of planned births, doctors and parents are careful to avoid scheduling inductions or…
Work from home mom dedicated to my family. Total foodie trying new recipes.Love hunting for the best deals online. Wannabe style fashionista. As content editor, I get to do what I love everyday. Tweet, share and promote the best content our tools find on a daily basis.
Latest posts by Mayra Rodriguez (see all)