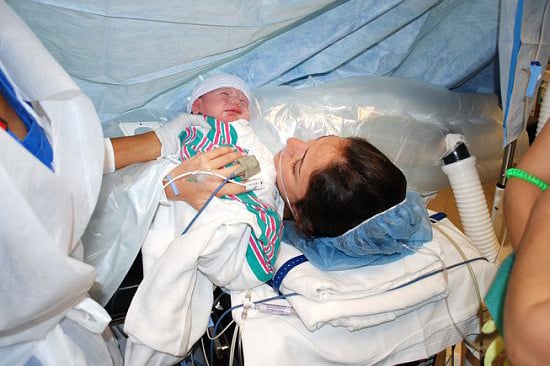 I felt prepared to give birth. I'd read my books, I'd taken my classes, and my friends shared a few too many gory details prior to the big day — but they didn't share everything.
Heading into my C-section, I was confident and full of anticipation. I knew what the procedure entailed and how long it would take. I knew the schedule for the baby afterward and had a plan so my husband would follow our baby as soon as he left the operating room. But once my son arrived, they came too — the shakes. Nobody warned me about the shakes. And these weren't just a little shiver felt throughout my body, but full-on, uncontrollable shaking that probably made me look like I was convulsing to the untrained eye. I honestly don't remember much about them — I was probably so pumped up on endorphins that they've been erased from my memory — but I do recall having trouble getting a full sentence out of my mouth because my teeth were chattering so hard. The whole "episode" probably lasted…
Work from home mom dedicated to my family. Total foodie trying new recipes.Love hunting for the best deals online. Wannabe style fashionista. As content editor, I get to do what I love everyday. Tweet, share and promote the best content our tools find on a daily basis.
Latest posts by Mayra Rodriguez (see all)