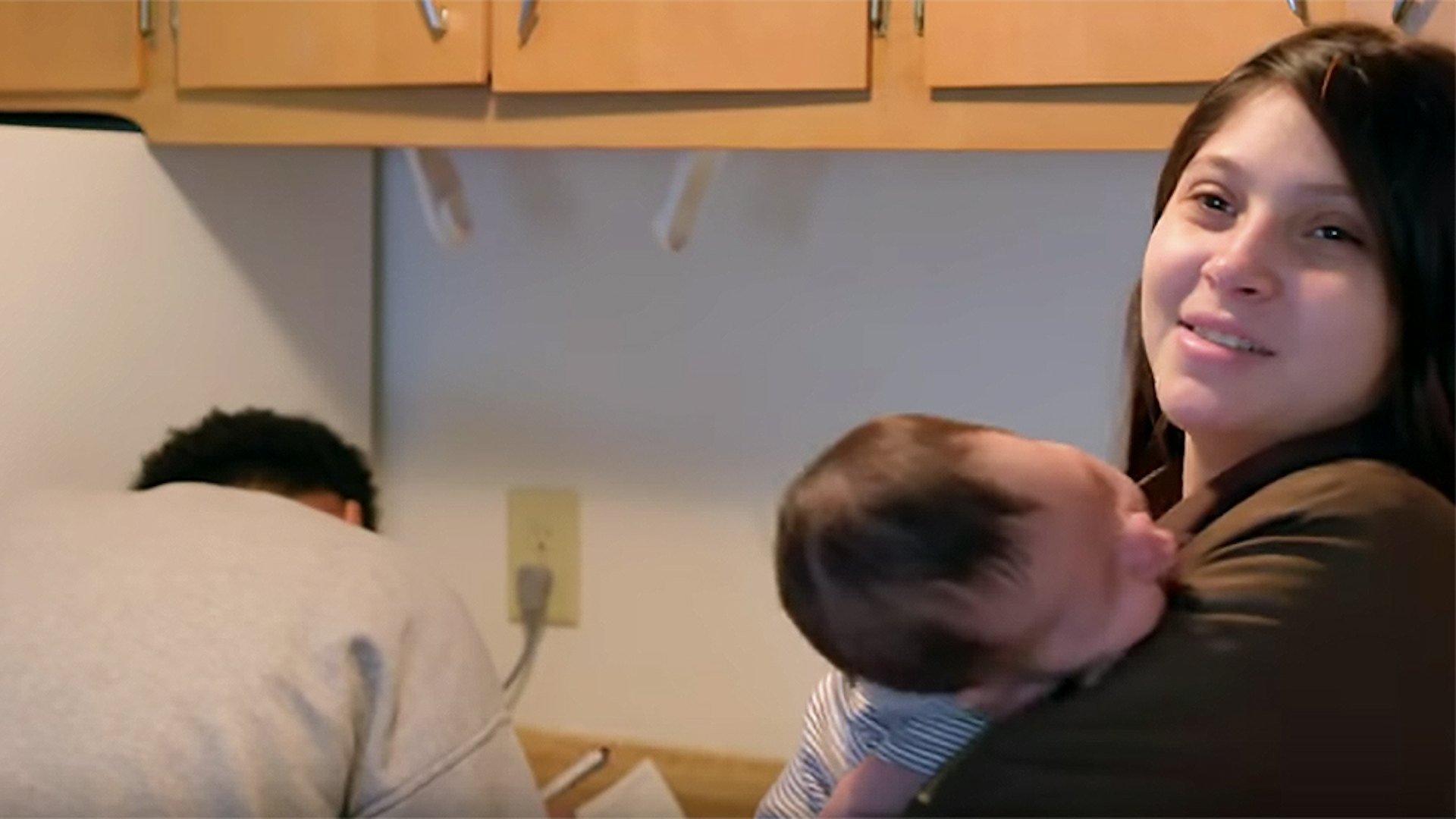 Brianna Jaramillo on Teen Mom: Young & Pregnant gave birth to her first child, Braeson, in August 2017. Although Jaramillo's boyfriend at the time, Danae Young, offered to step up as the child's father, their modern family didn't end up working out. And given the lack of father figure in Braeson's life, it's fair to wonder who is Brianna's baby's biological father.
Jaramillo and her mother recently made the move from their home in Wisconsin to Oregon, a change that was a bit tough on the reality star. Not only did Jaramillo leave her sister behind who often helped with Braeson, but the change likely led to the demise of her relationship with her boyfriend, Robert Reams. And once in Oregon, Jaramillo realized how difficult it was to parent without a wide circle of support.
"I don't talk much about my sister. But her leaving me to back to her home in mke was really hard," Jaramillo wrote in July, according to Instagram. "@finessa.vanessa you have been a huge role model and my best friend. You have taken care of me and had my back through everything."
Reams was a big help too, regularly hanging out with Braeson and contributing to his development. "Braeson loves shrek 2 😎," Reams captioned a cute shot of Braeson in June.
But now that…
Work from home mom dedicated to my family. Total foodie trying new recipes.Love hunting for the best deals online. Wannabe style fashionista. As content editor, I get to do what I love everyday. Tweet, share and promote the best content our tools find on a daily basis.
Latest posts by Mayra Rodriguez (see all)