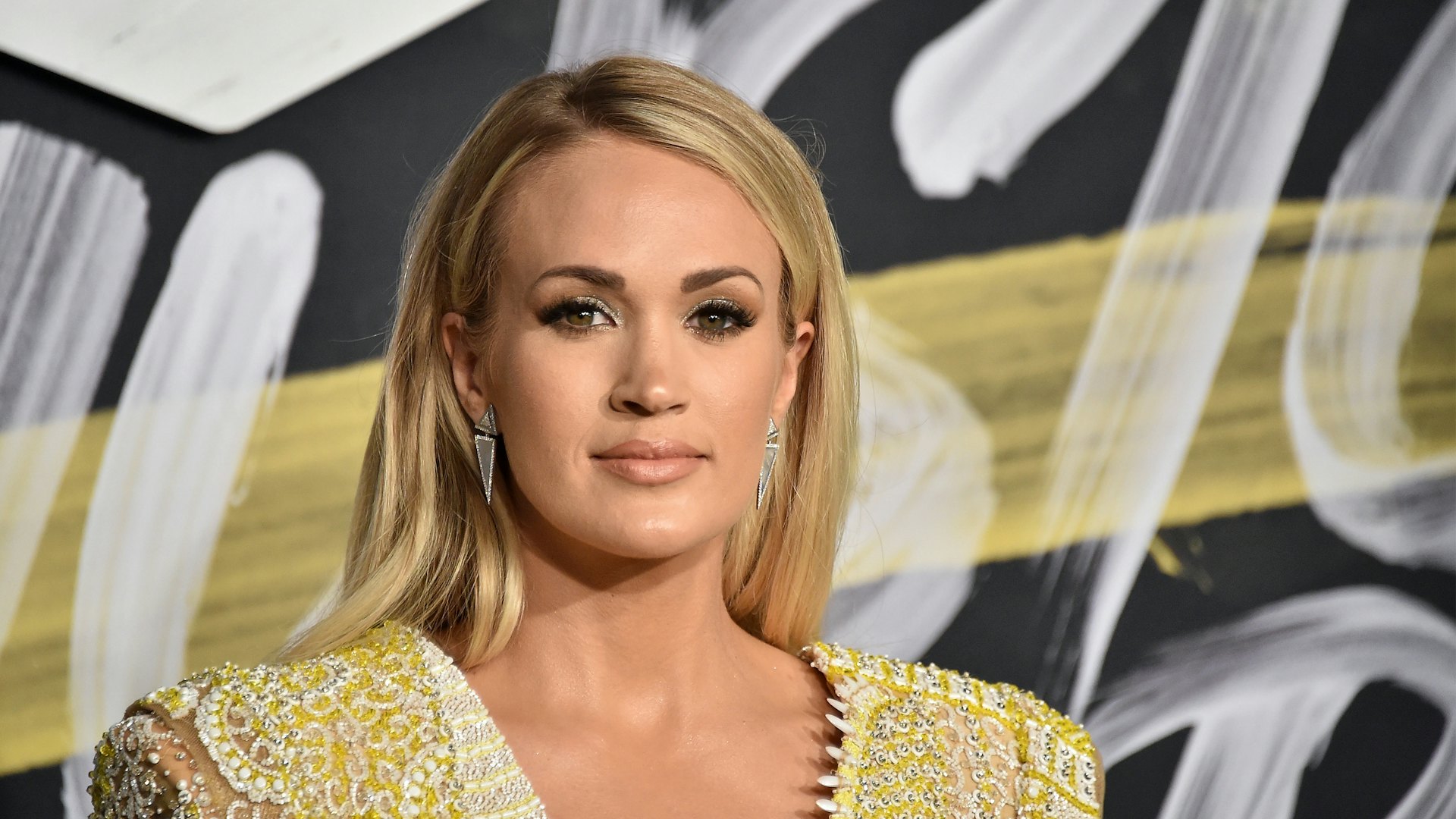 Congratulations are in order for Carrie Underwood! On Wednesday, Aug. 8, the country music star announced she's expecting her second child with husband Mike Fisher. (The couple already has a 3-year-old son namedIsaiah Michael.) But when exactly is Carrie Underwood due with her bundle of joy this time around?
The singer took to Instagram on Wednesday to share the big news with her followers, as People reported — and fans couldn't be more excited for her. "You might be wondering or asking, 'Carrie, why is your tour starting in May?' Well … yay!" she said to the camera, as she then revealed balloons that spelled out "BABY" above her head. "Mike and Isaiah and I are absolutely over the moon and excited to be adding another little fish to our pond." Underwood continued: "This has just been a dream come true with album and with baby news and all that stuff. We're just so excited and just so glad you guys can share in this with us and be a part of this with us. Love you guys! We will see you on the road in 2019."
Needless to say, her fans proceeded to flip out. One Instagram follower wrote, "Congratulations @carrieunderwood so exciting and so happy for you all! 🎉💜🎉"
Another fan wrote, "So incredibly excited for you! Congrats to you, Mike, and Isaiah! Can't wait to see you out on tour! 💗"
Yet another Instagram user declared, "IM CRYING."
Although Underwood didn't specify when her due date is, a little bit of detective work can give fans a rough estimate. In November, she'll be hosting the CMA Awards alongside Brad Paisley, CMT News reported. And as Underwood revealed in her pregnancy reveal video, she'll kick off her next tour in May, presumably after delivering her second child. By my "expert" analysis, I'd say Underwood is probably due…
Work from home mom dedicated to my family. Total foodie trying new recipes.Love hunting for the best deals online. Wannabe style fashionista. As content editor, I get to do what I love everyday. Tweet, share and promote the best content our tools find on a daily basis.
Latest posts by Mayra Rodriguez (see all)