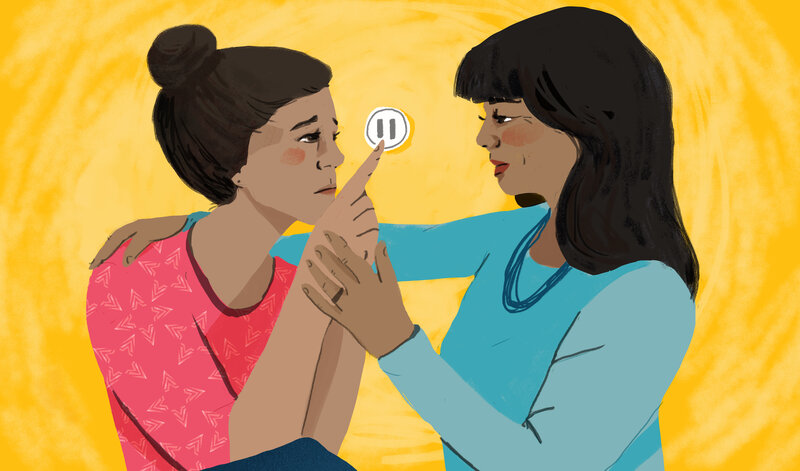 It's difficult to have a teenager's mind. The brain develops rapidly during the adolescent years, which partially explains why teens experience anger, sadness and frustration so intensely.
During these tumultuous years, hormones surge, bodies change and adolescents must face a number of social and academic challenges, such as managing their relationships, coping with peer rejection and,— especially this time of year — graduating from high school or preparing for college admission tests.
These worries can take a definitive toll on a teenager's emotional health.
"My daughters are dealing with friendship conflicts, school pressures and college applications. My younger daughter has so much homework that she sets her alarm at 5 a.m. to finish it before school begins," says Cameron Gaeren, a mother of two teen daughters in Chicago, Ill.
A 2014 survey published by the American Psychological Association found that teens report feeling even more stressed than adults, and that this affects them in unhealthy ways. Approximately 30 percent of the 1,018 teens surveyed reported feeling sad, overwhelmed or depressed, and 25 percent said that they had skipped meals because of their anxiety.
Still, Gaeren says, her kids don't often accept her help in managing their stress. Gaeren and her daughters are not alone. Though all teens need coping skills to help navigate their unique set of stressors, many adolescents either don't turn to their parents for help or refuse to accept their advice.
This may be partly due to the way parents typically try to help their kids.
Sheryl Gonzalez Ziegler, a psychologist in Denver, Colo., explains, "When teens are overwhelmed, parents may try to connect with their kids' feelings by drawing on their own childhood experiences. They may say things like, "When I was fourteen, I had a job, and I still did my homework and made time…
Work from home mom dedicated to my family. Total foodie trying new recipes.Love hunting for the best deals online. Wannabe style fashionista. As content editor, I get to do what I love everyday. Tweet, share and promote the best content our tools find on a daily basis.
Latest posts by Mayra Rodriguez (see all)