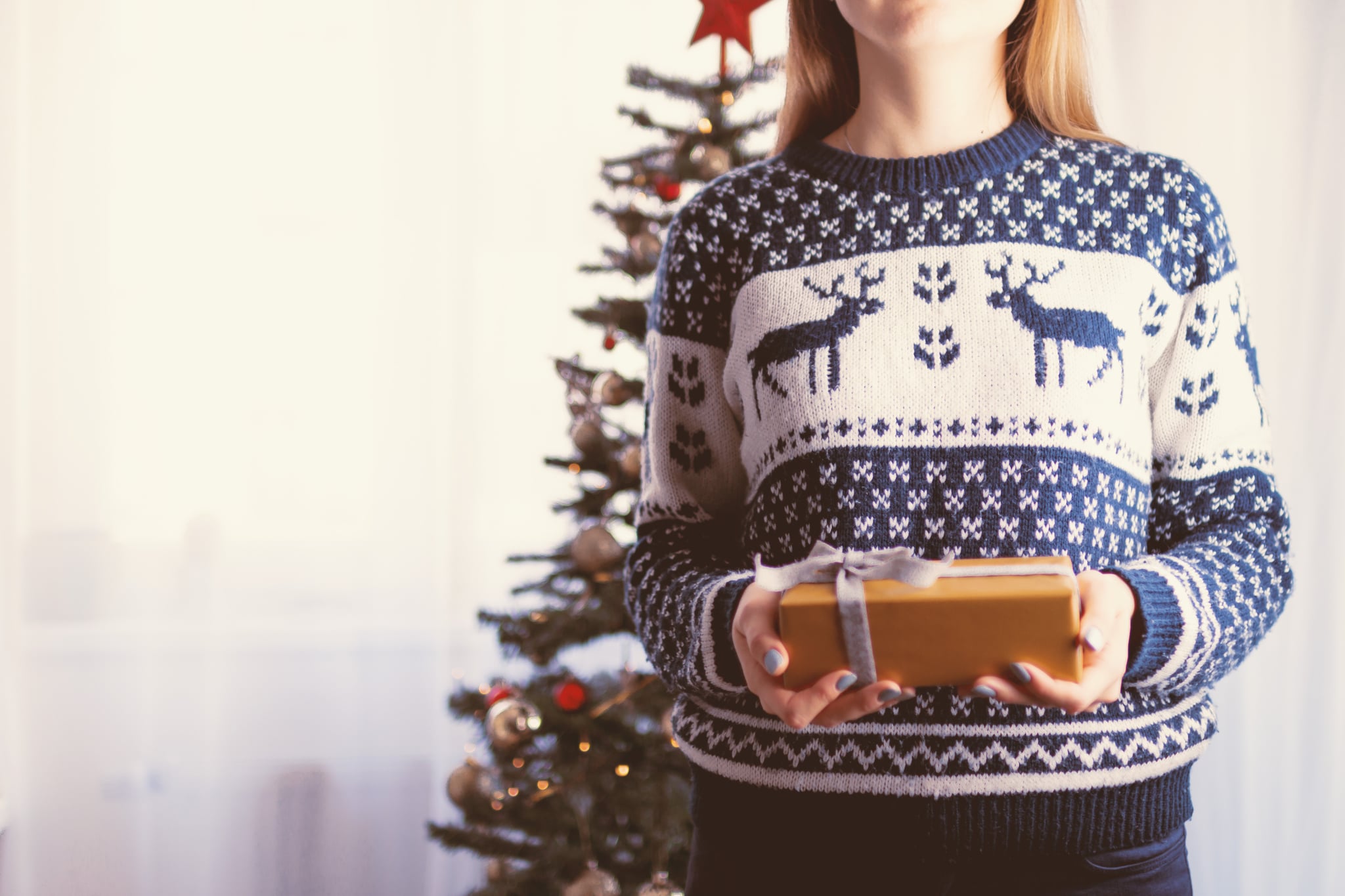 I didn't always have social anxiety at holiday parties and get-togethers. I used to be one of those people who revels in the holiday spirit with friends, until our family suffered a personal tragedy. Now, when I'm invited to a celebration of all things merry and bright, I can't help but look around and think, "everyone is happy except me."
Since I lost a baby late in pregnancy, the way I feel when I'm around other people has completely changed. Whether it's a dinner party with neighbors, a small family gathering, or the big, annual boating club gala we always attend, my anxiety about the event starts early. I notice a pit forming in my stomach, hours, sometimes days before it's time to leave for the party. I really want to just skip the whole thing, but I tell myself I can handle it, at least for a little bit.
"Let's stay for an hour," my husband says gently. He knows how hard it is for me to be in these situations. How I start to feel short of breath, how I get lightheaded, and then dizzy, how I can't focus on what another person is saying during even a simple conversation. My mind is somewhere else. I am thinking about our daughter, and what it would be like if she were here. But there's something else, too: I can't get over my conviction that I'm not the same as everyone else around me.
They are able to have fun. They can laugh, eat, drink, and chat about banal topics like holiday recipes and vacation plans. Meanwhile, I feel empty inside.
How many times have I heard, "I can't imagine what you went through." This comment always makes me feel totally alone, but even more so this time of year. Of course, rationally, I understand I'm not the only person who has experienced loss, but why does it seem as if they can hide it so easily when I can't? I'm pretty sure my devastation is written all over my…
Work from home mom dedicated to my family. Total foodie trying new recipes.Love hunting for the best deals online. Wannabe style fashionista. As content editor, I get to do what I love everyday. Tweet, share and promote the best content our tools find on a daily basis.
Latest posts by Mayra Rodriguez (see all)