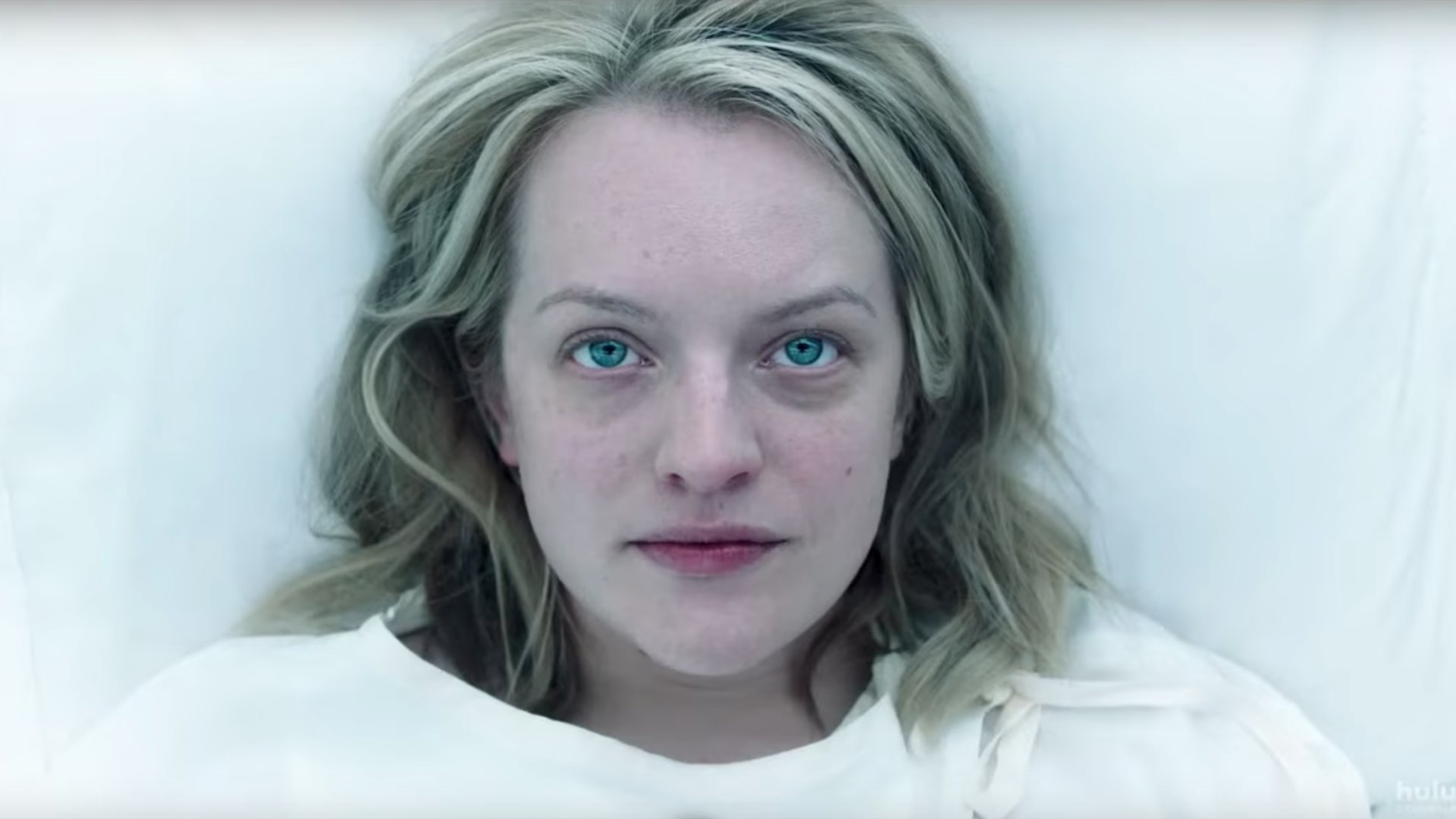 Things sure are getting intense in Gilead. In episode seven of The Handmaid's Tale, Ofglen's bombing of the Red Center managed to destabilize the government and leave an ashy shadow over the future of the colony. Their heinous, authoritarian protocols, along with their complete disregard for human rights is infuriating enough, but not knowing what June's future holds is equally frustrating. She's nearing the end of her pregnancy, so what happens to June after she gives birth?
Depending on how June plays the situation, her future could go a number of ways. As of now, she is doing a great job of pretending to be compliant with Aunt Lydia's directions, and is being as respectful as she can be to the Waterfords. If she manages to stay in their collective good graces, there may be a chance she gets to stick around and spend a few months with the baby, just like her friend Janine did.
When Janine gave birth to the baby she conceived with Commander Warren, she was allowed to live in the Warren's home for some time so she could nurse the baby. Of course, she wasn't able to spend actual quality time with her new baby, but she did get to bond with her while she breastfed. At the time, this may have been the norm in Gilead, and there is a chance that June is given the same chance, but because Janine ended up running away with the baby to jump off a bridge, I'm sure the rules have gotten stricter.
But there are a lot of factors that would weigh in to how June…
Work from home mom dedicated to my family. Total foodie trying new recipes.Love hunting for the best deals online. Wannabe style fashionista. As content editor, I get to do what I love everyday. Tweet, share and promote the best content our tools find on a daily basis.
Latest posts by Mayra Rodriguez (see all)