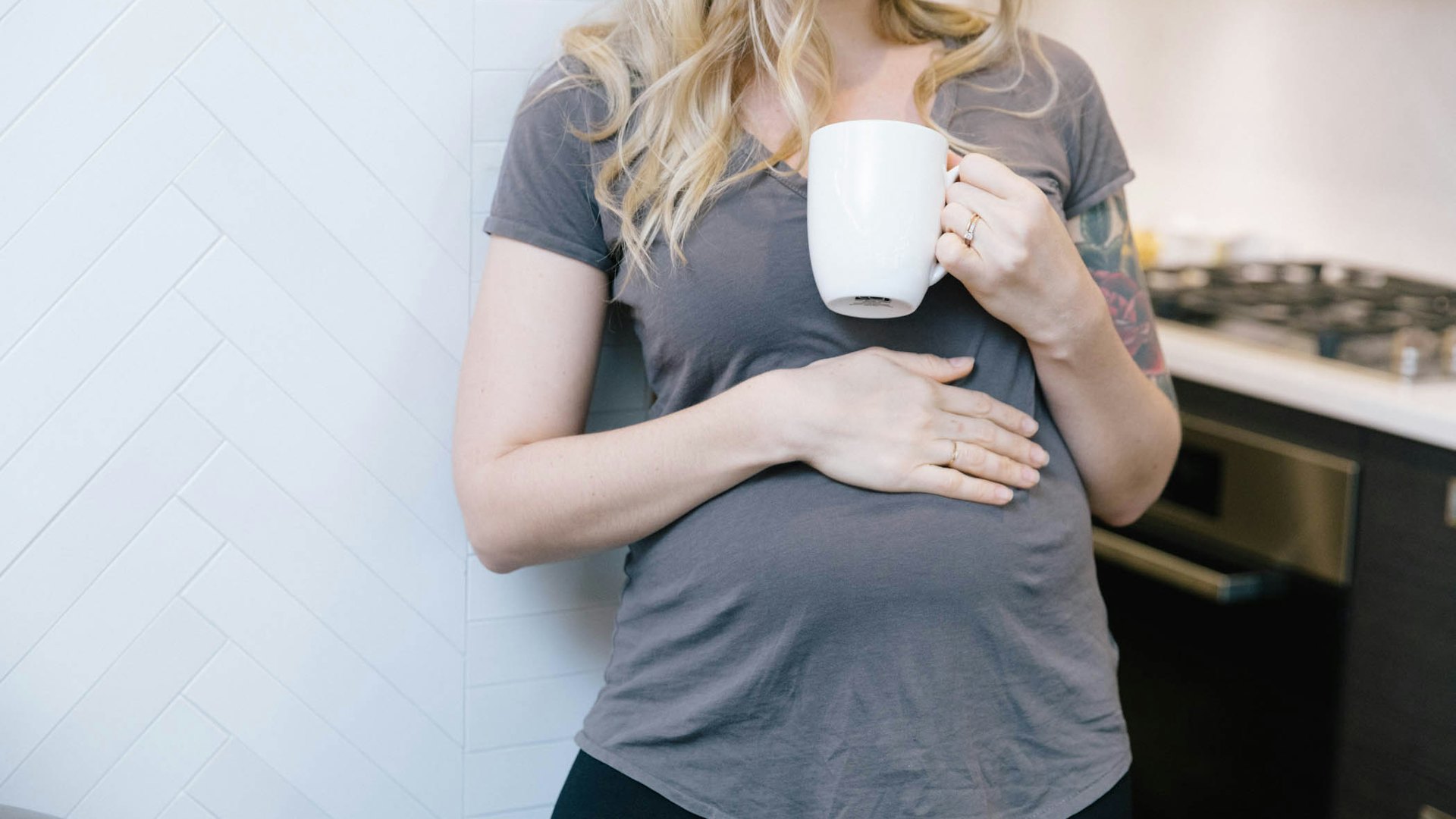 If you've been pregnant for more than a minute, you've picked up on the fact that society has some serious prejudices against expectant mamas drinking coffee. And perhaps it's fair enough: When our mothers were pregnant, the standard medical advice was to completely abstain from caffeine for the entire length of gestation. These days millennial women are hearing different things from our medical providers, and most of us indulge in a serving or so a day. But should we be more concerned than we are about potential side effects? What happens if you drink caffeine while pregnant?
According to genetic counselor Beth Conover, current data indicate that moderate amounts of caffeine are unlikely to cause birth defects. "However," she clarifies, "there is conflicting data about whether exposure to large amounts in the first trimester may increase the risk for miscarriage, especially when also used with alcohol or tobacco." Conover tells Romper that another risk of drinking large amounts of caffeine in the later part of pregnancy is that it may reduce birth weight or cause the newborn to be jittery.
Conover explains that widespread medical recommendations say that consuming 200 milligrams or less per day is considered to be low risk for most women during pregnancy. However, if a woman has cause to worry about miscarriage, she might want to use extremely moderate amounts or forgo it entirely.
So is the 200 milligrams rule hard and fast? Do pregnant women need to be overly vigilant about that number? According to midwife and maternity consultant Kathy Fray, it's a matter of a woman's own discretion….
Work from home mom dedicated to my family. Total foodie trying new recipes.Love hunting for the best deals online. Wannabe style fashionista. As content editor, I get to do what I love everyday. Tweet, share and promote the best content our tools find on a daily basis.
Latest posts by Mayra Rodriguez (see all)