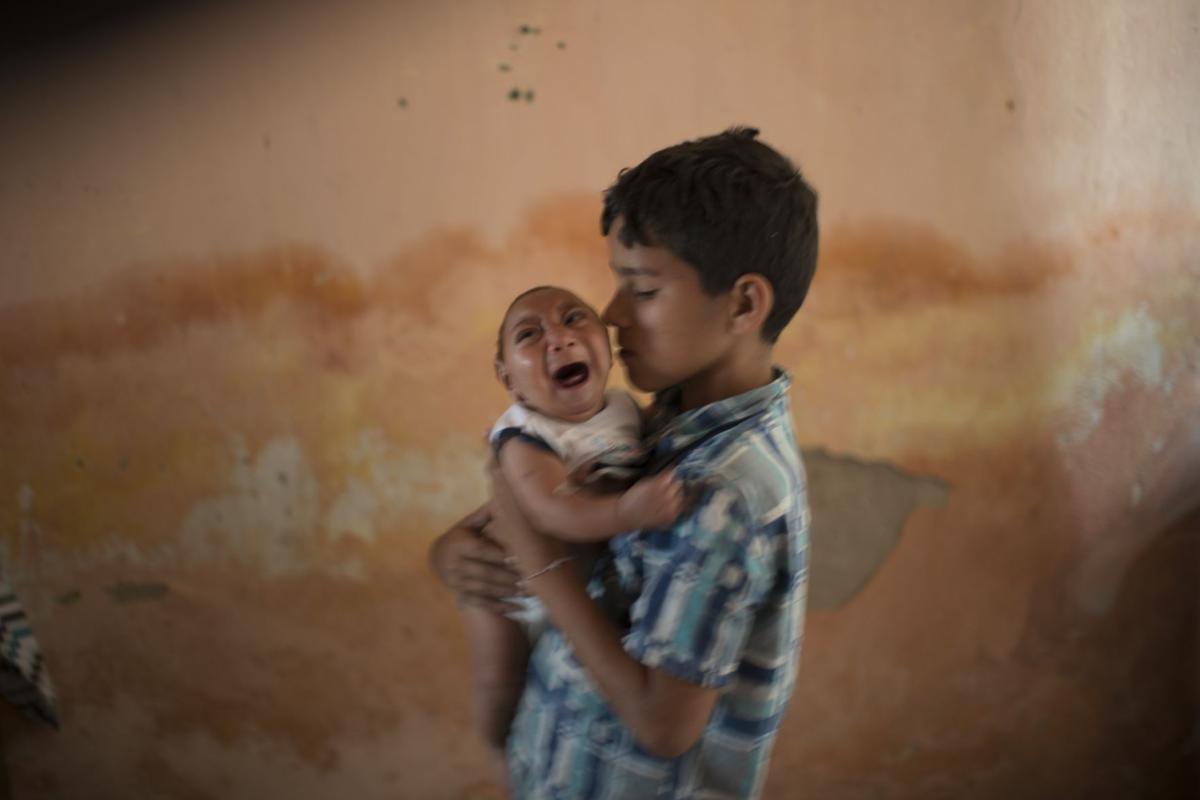 Two years ago, the world was gripped in Zika panic as the mosquito-borne virus infected millions and spread across 80 countries. Officials declared a global health emergency and honeymooners canceled their tropical vacations. Most tragically, thousands of babies were born with devastating birth defects after their mothers were infected in pregnancy.
Today, public health priorities have shifted as the virus's activity fades. In hard-hit Brazil, where some athletes skipped the 2016 Summer Olympics out of Zika fears, confirmed cases dropped from 206,000 that year to fewer than 14,000 in 2017, and all before April.
Cases of the virus among Americans dropped from 5,102 in 2016 to 385 last year — all but three acquired while traveling to tropical areas.
Last month, the Missouri health department said it will stop testing most pregnant women who have traveled to Zika-affected areas. Clinical trials of a Zika vaccine at St. Louis University will not move into a second phase of testing after a drugmaker pulled funding.
So what happened to Zika? Intensive mosquito control efforts probably had an impact. Travel warnings and personal precautions such as bug spray also helped. Most likely, a high enough percentage of people were infected across central and South America that a "herd immunity" developed, making it hard for the virus to continue its spread.
Still, "we are not finished with Zika," said Dr. Anthony Fauci, director of the National Institute of Allergy and Infectious Diseases.
"Even though when you look at the number of infections, it's dramatically down, it doesn't mean they're going to stay down," Fauci said. "You've got to be careful when dealing with vector-borne diseases. They have a tendency to cycle in and out. It very well could come back."
Vaccine work to continue
Fauci said the federal government remains committed to getting its Zika vaccine to market, with ongoing testing in Puerto Rico and South America. He pointed to the record four-month time frame from sequencing the virus's DNA to testing vaccines as proof of the urgency.
At St. Louis University, 90 people entered a trial for another Zika vaccine in the pipeline. Early results released last month showed the vaccine had no significant safety concerns, and produced a favorable immune response in nearly all the volunteers.
But that trial has stalled, with no plans for a…
Work from home mom dedicated to my family. Total foodie trying new recipes.Love hunting for the best deals online. Wannabe style fashionista. As content editor, I get to do what I love everyday. Tweet, share and promote the best content our tools find on a daily basis.
Latest posts by Mayra Rodriguez (see all)