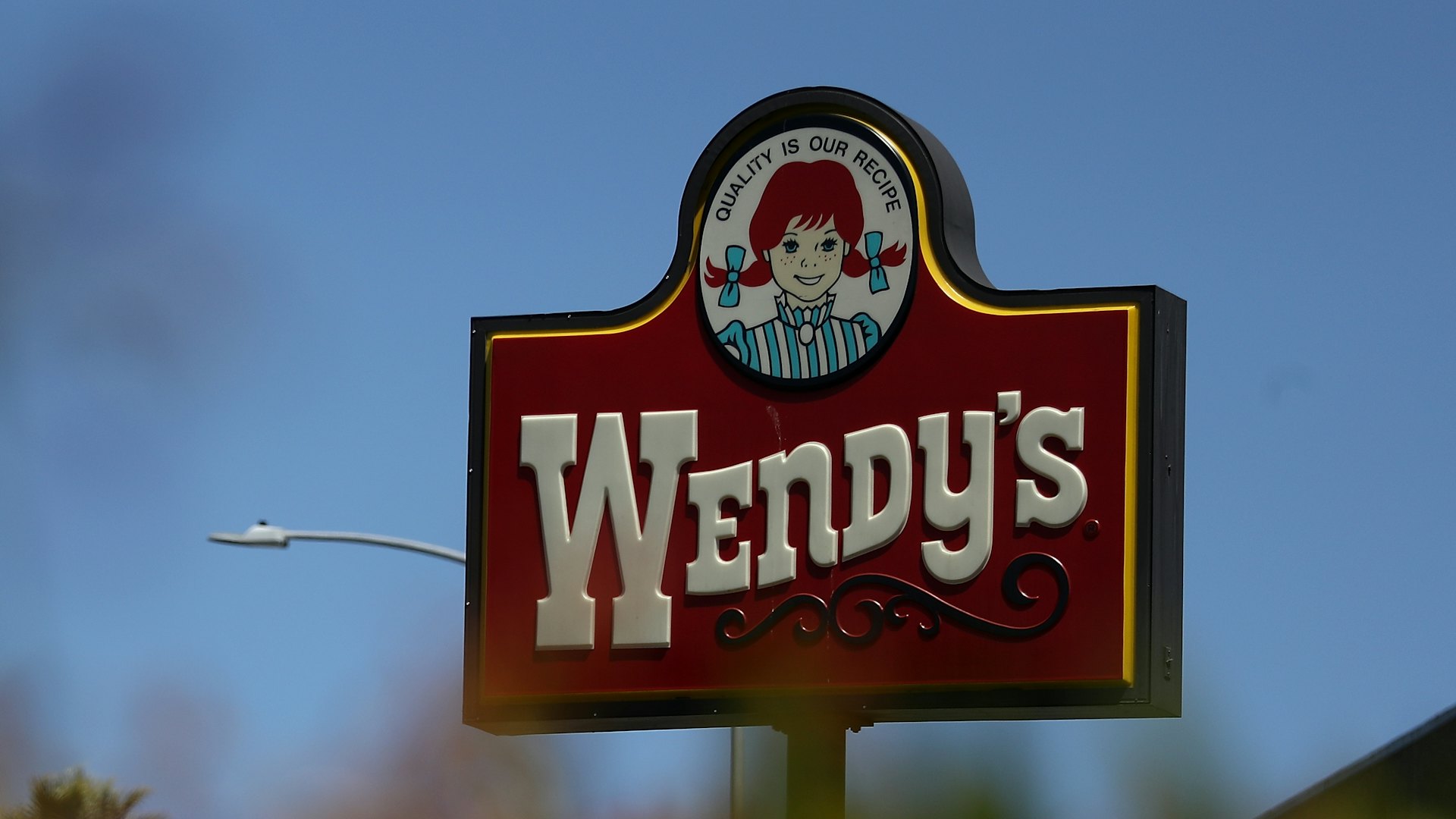 Justin Sullivan/Getty Images News/Getty Images
Having cravings during pregnancy is completely normal, especially for fast food. But eating out for dinner every day — or for that 3 p.m. snack — can be pretty expensive over the course of nine months. But there is some good news for fast food lovers: Wendy's is giving away free cheeseburgers all September, and it's seriously a dream come true for anyone with a baby on board.
This isn't a typo. Anyone (well, anyone with a smartphone) can get one free Dave's Single cheeseburger from Wendy's a day, according to People, if they follow some simple steps.
All you have to do is download the Wendy's app. From there, go to the "offers" section and click on the free cheeseburger offer. After doing this, there is an option to redeem the offer inside Wendy's or complete the order on your phone, which then allows you to pick up the order inside of Wendy's and surpass the line.
There is only one exception to this offer, according to Money — the cheeseburger is only free with the purchase of another item. But, you will need a drink to wash down that cheeseburger or might want to eat french fries with your burger, so this rule doesn't seem too strict when you think about it. Let's be real, spending just a little bit of money each day for a free burger is probably worth it. What's more, you can reuse this offer every single day until Sept….
Work from home mom dedicated to my family. Total foodie trying new recipes.Love hunting for the best deals online. Wannabe style fashionista. As content editor, I get to do what I love everyday. Tweet, share and promote the best content our tools find on a daily basis.
Latest posts by Mayra Rodriguez (see all)