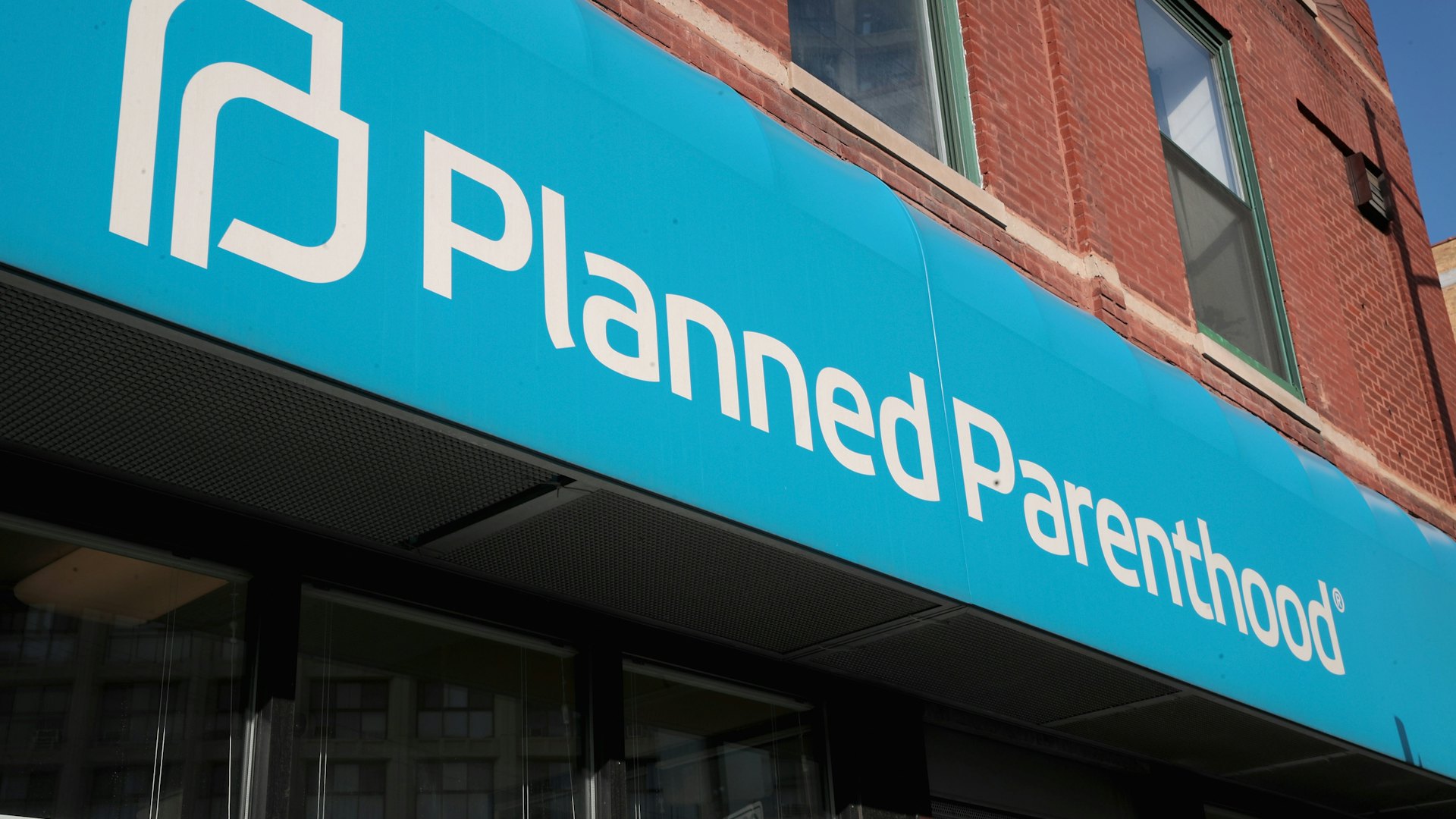 Under a new Trump administration rule, clinics that provide abortions — or clinics that refer patients to places that do so — would lose federal funding, according to at least three administration officials. The move seems to specifically target Planned Parenthood, but would also hurt local health care clinics and other facilities. And the fact is, Trump's Planned Parenthood funding cuts could seriously endanger moms and pregnant women, and everyone needs to be aware of just how dangerous these cuts will be for women across the country.
The White House is set to roll out a proposal Friday that would basically ban Planned Parenthood and similar organizations from providing abortion and other related services in the same place as operations funded by federal grants for family-planning, according to NBC. Currently, Planned Parenthood accepts some federal money for non-abortion services, according to CNN.
But the Hyde amendment already keeps federal funding from going towards abortions, according to AOL. So Planned Parenthood and other organizations use private money for abortions and related services instead, according to NBC. Under this new rule, services funded with federal dollars would be required to be performed in a different place than abortions, if the facility wants to keep receiving those federal funds. Plus, they would need to be performed by different employees, according to CNN.
The new rule would not technically "defund" Planned Parenthood or similar clinics. But it would severely limit what sort of family-planning services they can offer and how those services would be provided. A Trump administration official said, according to CNN:
This proposal does not necessarily defund Planned Parenthood, as long as they're willing to disentangle taxpayer funds from abortion as a method of family planning, which is required by the Title X law. Any grantees that perform, support, or refer for abortion have a choice — disentangle themselves from abortion or fund their activities with privately raised funds.
But it's just not that simple. By telling clinics that they can't perform abortions, or even refer patients to places to do them, and still receive federal financial support, the Trump administration is putting a severe financial burden on these clinics and putting moms and pregnant people in danger.
Think about it. A local clinic that has a doctor who will perform abortions — or that refers people to places that will do abortions if that first clinic doesn't want to or is unable to perform the service for a patient — likely doesn't have the money to just open a separate facility with separate medical providers. And that's essentially what the administration is saying these clinics have to do.
One detail of the new policy was unclear, however. Early reports said clinics that receive federal dollars can't even discuss abortion…
Work from home mom dedicated to my family. Total foodie trying new recipes.Love hunting for the best deals online. Wannabe style fashionista. As content editor, I get to do what I love everyday. Tweet, share and promote the best content our tools find on a daily basis.
Latest posts by Mayra Rodriguez (see all)