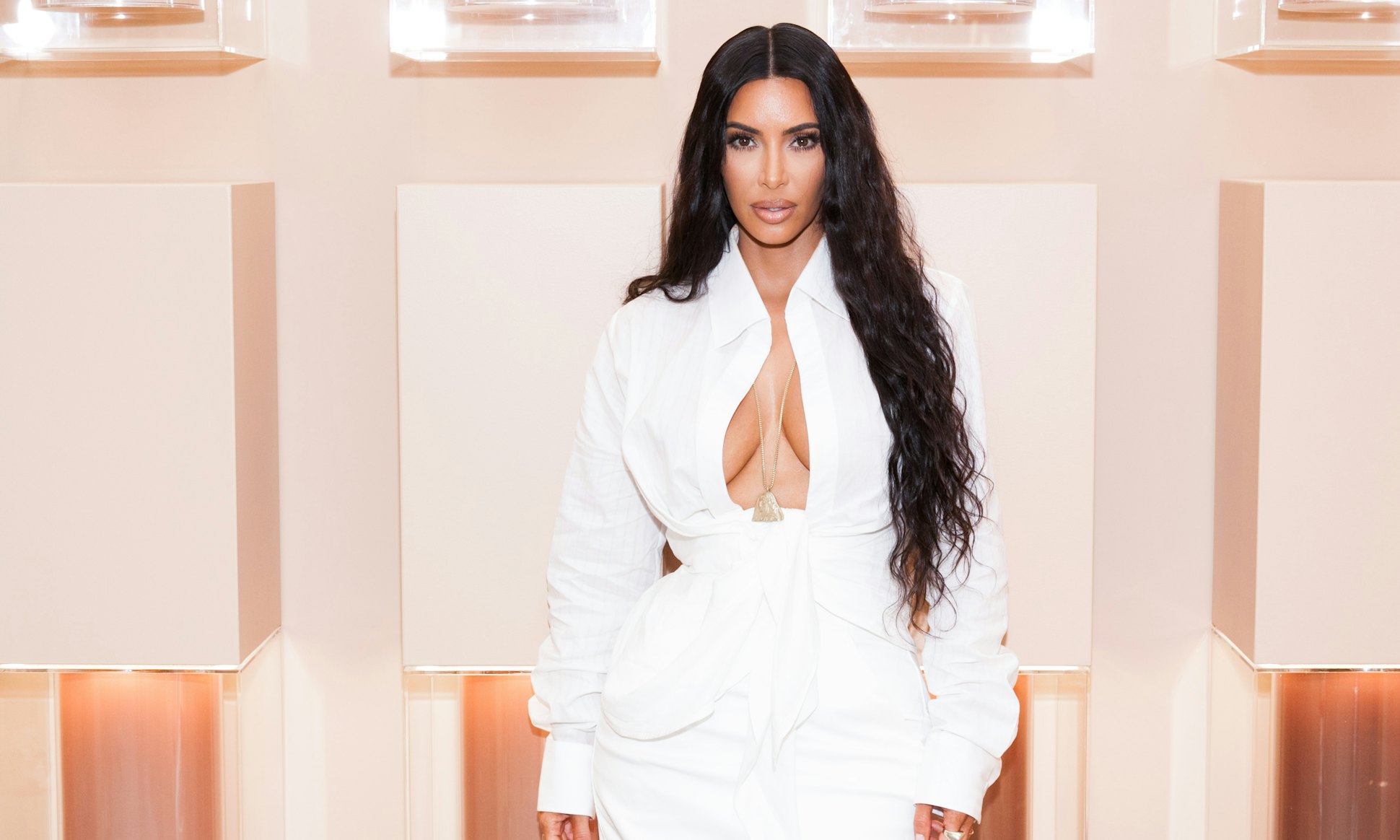 Presley Ann/Getty Images Entertainment/Getty Images
In a less than subtle social media play, Tristan Thompson unblocked Kim Kardashian on Instagram — but only after she literally called him out for it in the middle of Khloe Kardashian's birthday party. In true Kardashian fashion, she recorded the entire thing on her Instagram story. Whether this means that she and Thompson are fine now is still up for debate, but at least they're back to being social media friends.
According to People, Kim said in her Instagram story, "All right guys, what do you think? It's Khloé's birthday, should I ask this guy to unblock me?"
This was the first time Kim revealed that Thompson had blocked her. Thompson reportedly laughed and replied, "For Khloé's birthday it's only right," he said. "I got you."
"Was that a yes?" Kim said, to which Thompson replied, "Si."
Then Kim proceeded to document her change in Instagram status on his phone, from being blocked to being followed. Thompson said after following Kim again, "There's no going back now," although it's pretty easy to block someone on social media in less than five seconds, if he ever wanted to again.
Later during the birthday party, it was revealed (again, via Kim's Instagram story) that Thompson had also blocked Khloe's two longtime friends and twin sisters Malika and Khadijah Haqq. It's unclear whether he followed them back, too.
…
Work from home mom dedicated to my family. Total foodie trying new recipes.Love hunting for the best deals online. Wannabe style fashionista. As content editor, I get to do what I love everyday. Tweet, share and promote the best content our tools find on a daily basis.
Latest posts by Mayra Rodriguez (see all)