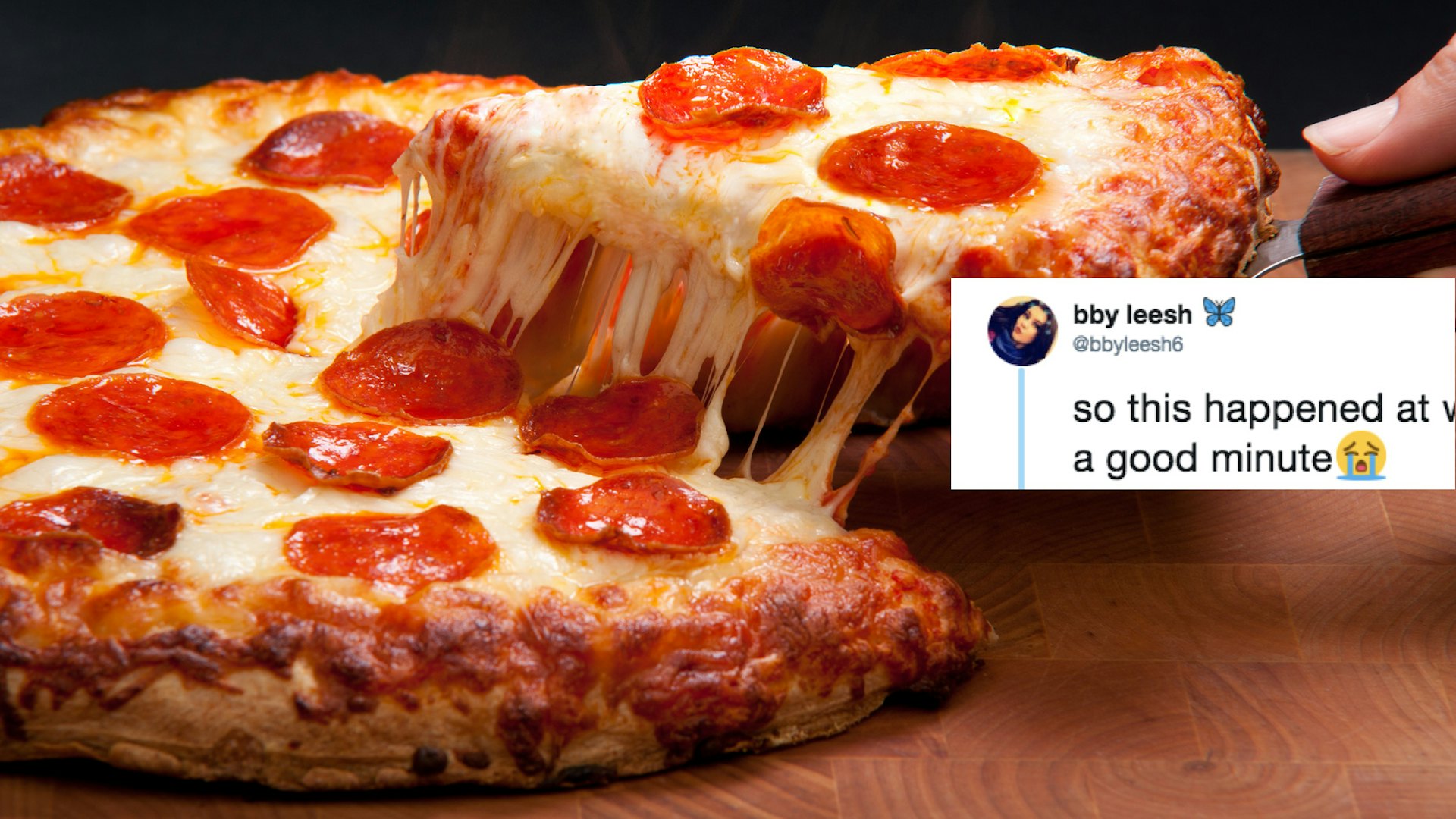 What's better than babies and pizza? Nothing, unless you somehow are able to combine the two, which one woman did to surprise her partner and deliver the pregnancy announcement of the century. (Pun very much intended.) Sure, there are a lot of creative ways to tell your family and friends that you're eating for two (can't stop won't stop with the pizza puns) but this viral pizza box pregnancy announcement honestly takes the pie.
A Twitter user by the name of "bby leesh," who later clarified in a follow-up tweet that she is an employee of Dinos, as Mashable reported, uploaded two photos on July 6, writing: "So this happened at work and I cried for a good minute." One photo was of a note in which a customer asked that the restaurant participate in her pregnancy announcement. "Hi can you please do this for my boyfriend before you call our order?" the note began. "Can you please write boldly inside of the pizza lid: 'The butterflies in my tummy have turned into 2 tiny feet… I'm pregnant."
The note concluded with the customer thanking them for participating, and asking that the handwriting be pretty or at least legible, so that the announcement could be read clearly.
The second photo, of course, was of the pizza box itself, in which the requested message was written, alongside some hearts and butterflies. (For the record, the handwriting was on point.) As of Monday, the post already has more than 20,000 retweets, and over 60,000 favorites. "The pizza place deserves a shout out, this is cute and they…
Work from home mom dedicated to my family. Total foodie trying new recipes.Love hunting for the best deals online. Wannabe style fashionista. As content editor, I get to do what I love everyday. Tweet, share and promote the best content our tools find on a daily basis.
Latest posts by Mayra Rodriguez (see all)