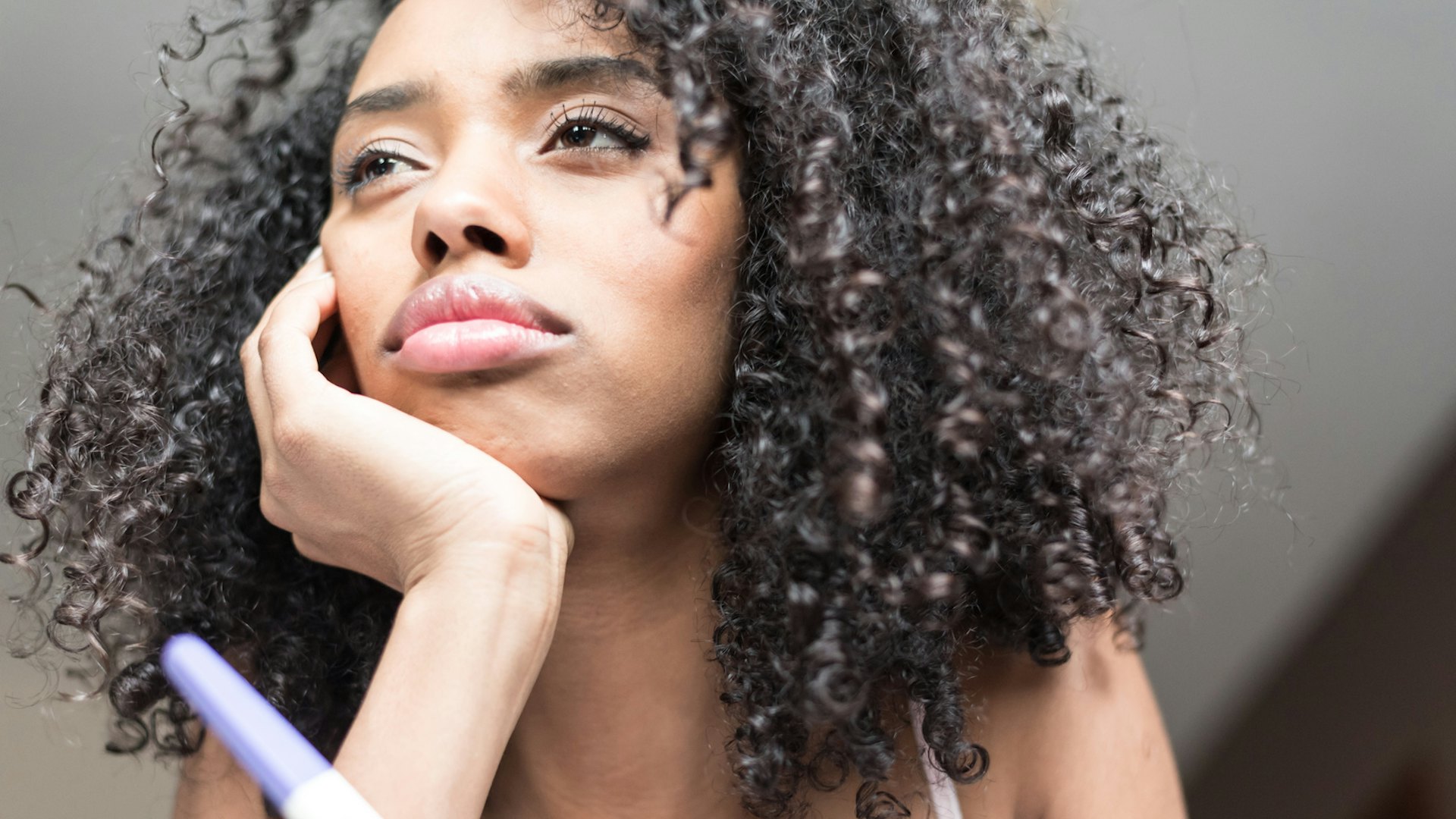 Discovering you are pregnant is a moment that comes charged with a swirl of emotions. But before you go to find out, you'll want to make sure it's not from a batch of Clear & Simple pregnancy tests that were recalled after women reported getting false positive results. The recalled products appear to only be in the United Kingdom, but here's everything you need to know to be sure extra sure.
The affected tests are specifically from a lot of Clear & Simple's digital pregnancy tests, which are manufactured by Guangzhou Wondfo Biotech in China, according to a company press release. The recall is limited to the single test packages with a lot number of DM10220170710E and an expiration date of Jan. 9, 2020, according to Clear & Simple's website.
The lot number and expiration date can be found on the bottom of the exterior of the box and is also printed on the tests plastic packaging, according to The Express. The twin pack digital pregnancy tests have not been affected, as noted by the press release.
"Of the estimated 58,000 of this Lot that have been distributed, it was found that very small numbers of the tests were producing inaccurate results," the company said in a press release. "Due to the small number of inaccuracies…
Work from home mom dedicated to my family. Total foodie trying new recipes.Love hunting for the best deals online. Wannabe style fashionista. As content editor, I get to do what I love everyday. Tweet, share and promote the best content our tools find on a daily basis.
Latest posts by Mayra Rodriguez (see all)