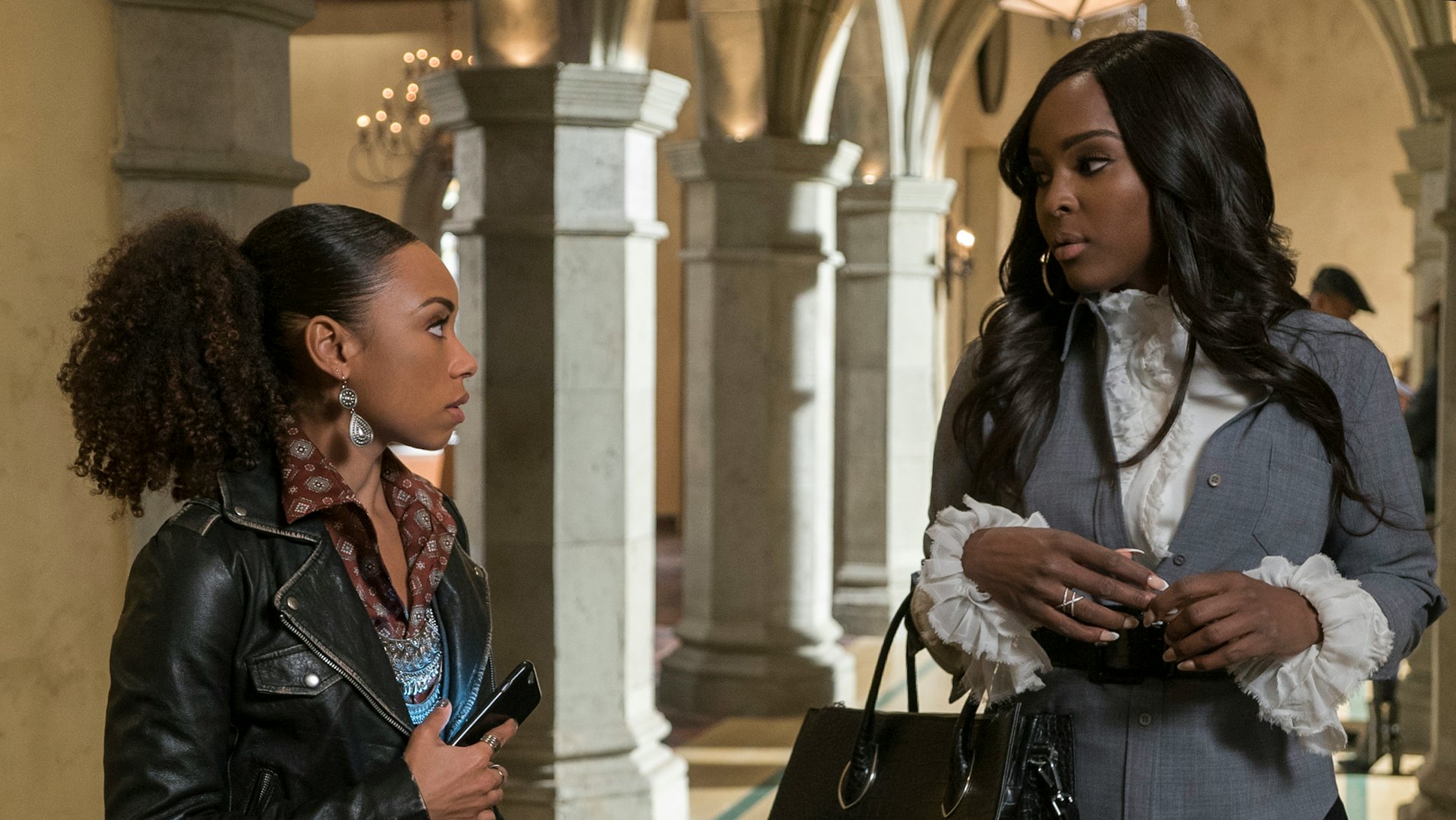 Even though hundreds of thousands of people get abortions each year, there aren't many movies and TV shows that actually address the topic. This year, though, there were 18 TV shows where women had or considered abortions, according to research from Advancing New Standards in Reproductive Health (ANSIRH). And, notably, many of those characters were women of color, whose abortion experiences aren't often portrayed on screen.
The 18 shows that ANSIRH identified as addressing abortion this year were: Star, Empire, Rise, Superstore, Trust, Dear White People, Claws, UnREAL, Insatiable, Burden of Truth, Law & Order SVU, Insecure, Mayans M.C., Big Mouth, The Gifted, The Deuce, A Million Little Things, and House of Cards. Of those 18 shows, not all of the characters actually had abortions. But of those who did, five were Black women, ANSIRH noted.
The CDC's most recent abortion data shows that 638,169 people had abortions in the U.S. in 2015. And according to research from the Guttmacher Institute, abortion rates are higher among women of color than they are among white women in the United States. And yet, as ANSIRH's report points out, many abortion stories on TV — before this year — tended to focus on young, white characters. Steph Herold, a data analyst at ANSIRH, explains to Bustle via email,
"When we compare fictional women who have abortions to real women who have abortions, characters who have abortions are ~90% white, wealthy, and not parenting. This is very different from real women who have abortions, who are mostly women of color, of lower socio economic status, and…
Work from home mom dedicated to my family. Total foodie trying new recipes.Love hunting for the best deals online. Wannabe style fashionista. As content editor, I get to do what I love everyday. Tweet, share and promote the best content our tools find on a daily basis.
Latest posts by Mayra Rodriguez (see all)