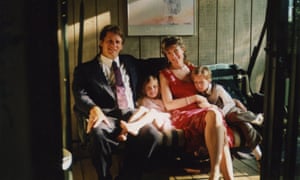 In 1955, the number of mentally ill Americans in public psychiatric hospitals peaked at 560,000. Since then, that number has been in sharp decline: as a result of deinstitutionalization and the massive transfer of mental health funding from the federal government to states, people – especially children – suffering from psychiatric disorders and emotional disturbances have fallen through the cracks.
It's this crisis, and the country's inadequate response to it, that Liz Garbus's new HBO documentary A Dangerous Son puts in sharp focus.
Through the lens of three mothers whose sons suffer from mental illness, the documentary chronicles in intimate, often painful detail the roadblocks families face in securing treatment, as well as the effects of a dismantled and under-resourced apparatus for psychiatric care in the US.
From 2009 to 2012, states slashed funding for mental health services by $5bn while the country got rid of almost 10% of its total number of public psychiatric hospital beds. As the author Andrew Solomon says in the film: "There is the sense that rehabilitation is a luxury."
Garbus, the prolific documentary film-maker behind Ghosts of Abu Ghraib and What Happened, Miss Simone?, took interest in the subject after the 2012 Newtown shooting, in which 20-year-old Adam Lanza killed 27 people. Though she'd previously examined institutional hurdles and the criminal justice system in documentaries like The Farm and The Execution of Wanda Jean, her hope, this time, was to empathize with the mothers who apply what she calls "herculean efforts" in order to care for their children.
"There was chatter all over the internet and in water coolers: how could a mother not have gotten that son more help? How could she have let him live like that?" Garbus explains. "A woman named Liza Long wrote a blogpost that became very controversial called I Am Adam Lanza's Mother and she talked about how desperate she had been to get help for her son, how impossible it was to get the care she needed, and how broken the system was."
In that essay, Long, who appears in the film, wrote: "I live with a son who is mentally ill. I love my son. But he terrifies me."
The mothers featured in A Dangerous Son, Stacy, Edie and Cora, feel similarly. For the film, they granted Garbus unfettered access to their home lives as they perform the grinding task of caring for their children while jumping through a number of bureaucratic hoops to get them proper treatment. At one point Edie must call the cops on her son William, 15, after they meet with his social worker; in other scene Stacy's 10-year-old son Ethan is shown punching his younger sister in the backseat of the car. Later, filming is halted so the camera crew can intervene when Ethan is physically…
Work from home mom dedicated to my family. Total foodie trying new recipes.Love hunting for the best deals online. Wannabe style fashionista. As content editor, I get to do what I love everyday. Tweet, share and promote the best content our tools find on a daily basis.
Latest posts by Mayra Rodriguez (see all)