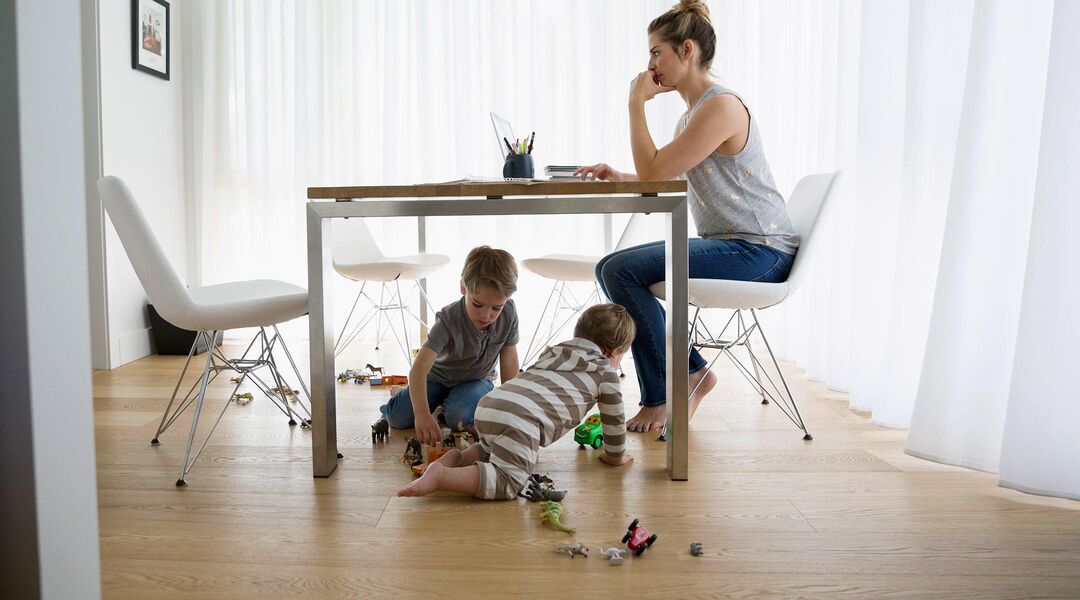 For the first 22 months of my daughter's life, I barely left her side. In fact, she was the reason I chose to forgo my burgeoning career as a producer that I'd devoted so much time to and was convinced I'd resume once I "popped her out." But eventually, I started my blog and began working as a freelancer—and became intimately acquainted with the struggles of juggling work and family.
At the same time, my growing daughter became much more active. I spent months trying to entertain a toddler in the middle of a cold, snowy New York winter while also getting some work done. I'd be out with her all day on long walks and at baby classes and play dates, and then after getting her fed, bathed and to bed, I'd have to start my work, often staying up until the early hours of morning. I was exhausted; finally, I admitted I needed some help. So I decided to hire a nanny.
Giving up control wasn't easy. Rationalizing it to myself, family and friends was even harder. I was, for all intents and purposes, a stay-at-home mom—so why did I need help? Did I not want to be with my baby? Could I not hack it? Could we afford it? Should we afford it? Was I selfish? Was I sure she was safe? What did it say about me as a mother?
Let me say, I hesitate broaching the subject of nannies because I know it's rife with opinions and controversy (as I've found so much of motherhood to be). Even as I weighed the pros and cons of hiring help, I fielded backlash from some of my own family members about how luxurious having a nanny must be. Surely, they said, I could work when she napped—after all, I only had one child. My "job" (they actually used air quotes) must be really taxing (insert sarcasm here).
Despite my fears and others' opinions, I knew I needed to place my mental health above all the mom shame. What made me happy was working in addition to my full-time job as a mom. While I was still spending 75 percent of my time with my child, that other 25 percent—whether it was at the computer, the gym or with a friend—was restorative, even if it made others resentful.
So…
Work from home mom dedicated to my family. Total foodie trying new recipes.Love hunting for the best deals online. Wannabe style fashionista. As content editor, I get to do what I love everyday. Tweet, share and promote the best content our tools find on a daily basis.
Latest posts by Mayra Rodriguez (see all)