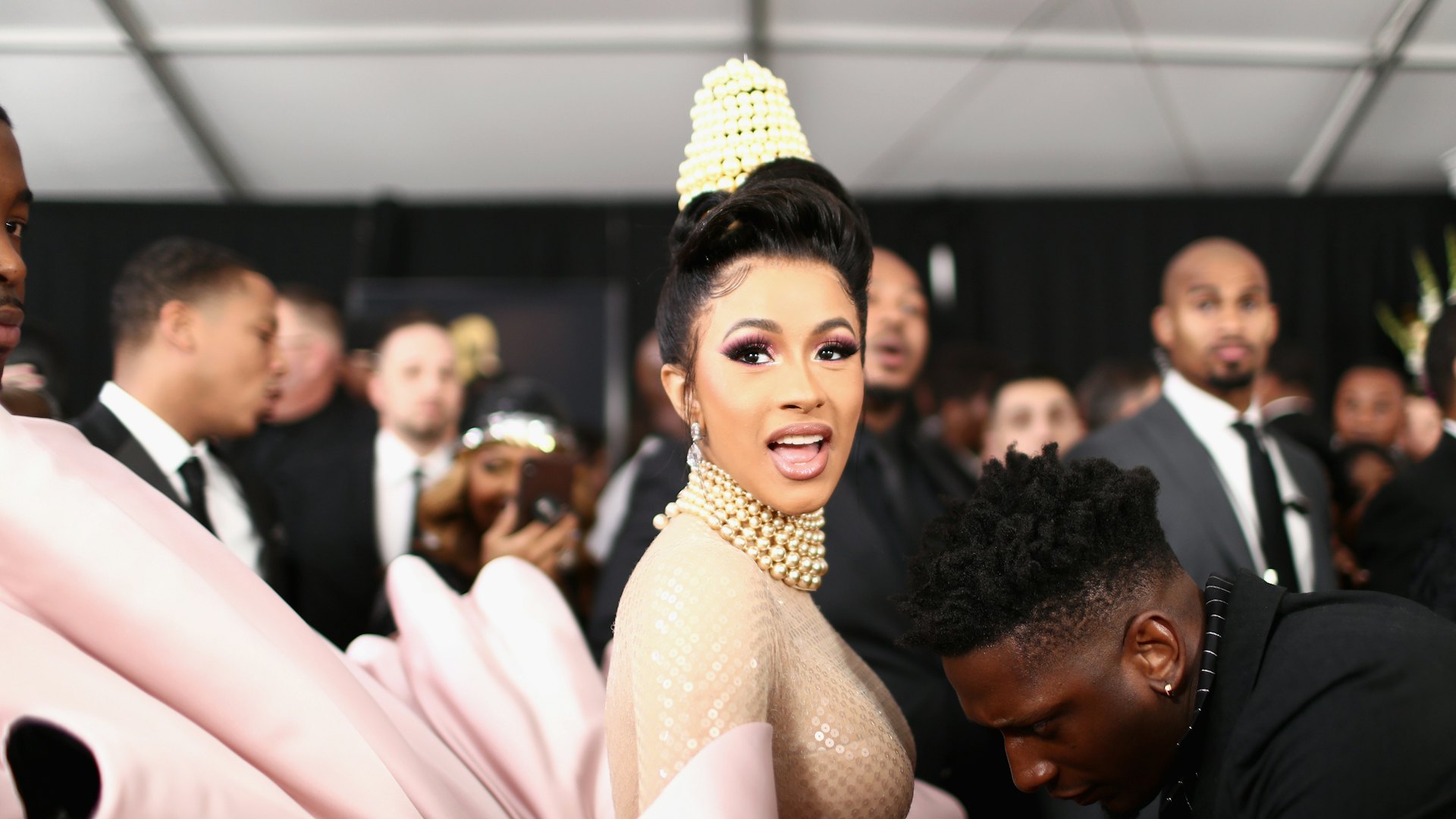 Rich Fury/Getty Images Entertainment/Getty Images
Cardi B is rarely one to hold back, including when it comes to her style choices. Her Grammys look was no exception, and it inspired tons of hilarious comparisons — the memes for Cardi B's Grammys dress were one of the biggest highlights of the show.
Twitter had a lot of thoughts on what exactly Cardi's dress reminded them of, and some of them were just outrageously funny. That's the risk of going high-fashion, I suppose. Vogue noted on Instagram that the look was pure vintage, from Mugler's Fall 1995 Couture collection. The outfit had quite a bit going on, from a mermaid-like black skirt, sequined top, gloves nearly to the shoulder, and strands upon strands of pearls. With five nominations and a performance on top, Cardi didn't need an over-the-top outfit to be the Queen of the Grammys, but I'm so glad she went there.
Cardi B's look may go down as the dress that launched a thousand memes, but of course, it had plenty of fans as well. No matter what she wears, Cardi's many stans will always have her back — but I'm sure even some of them will have to admit she did look a bit like a clam.
…
Work from home mom dedicated to my family. Total foodie trying new recipes.Love hunting for the best deals online. Wannabe style fashionista. As content editor, I get to do what I love everyday. Tweet, share and promote the best content our tools find on a daily basis.
Latest posts by Mayra Rodriguez (see all)