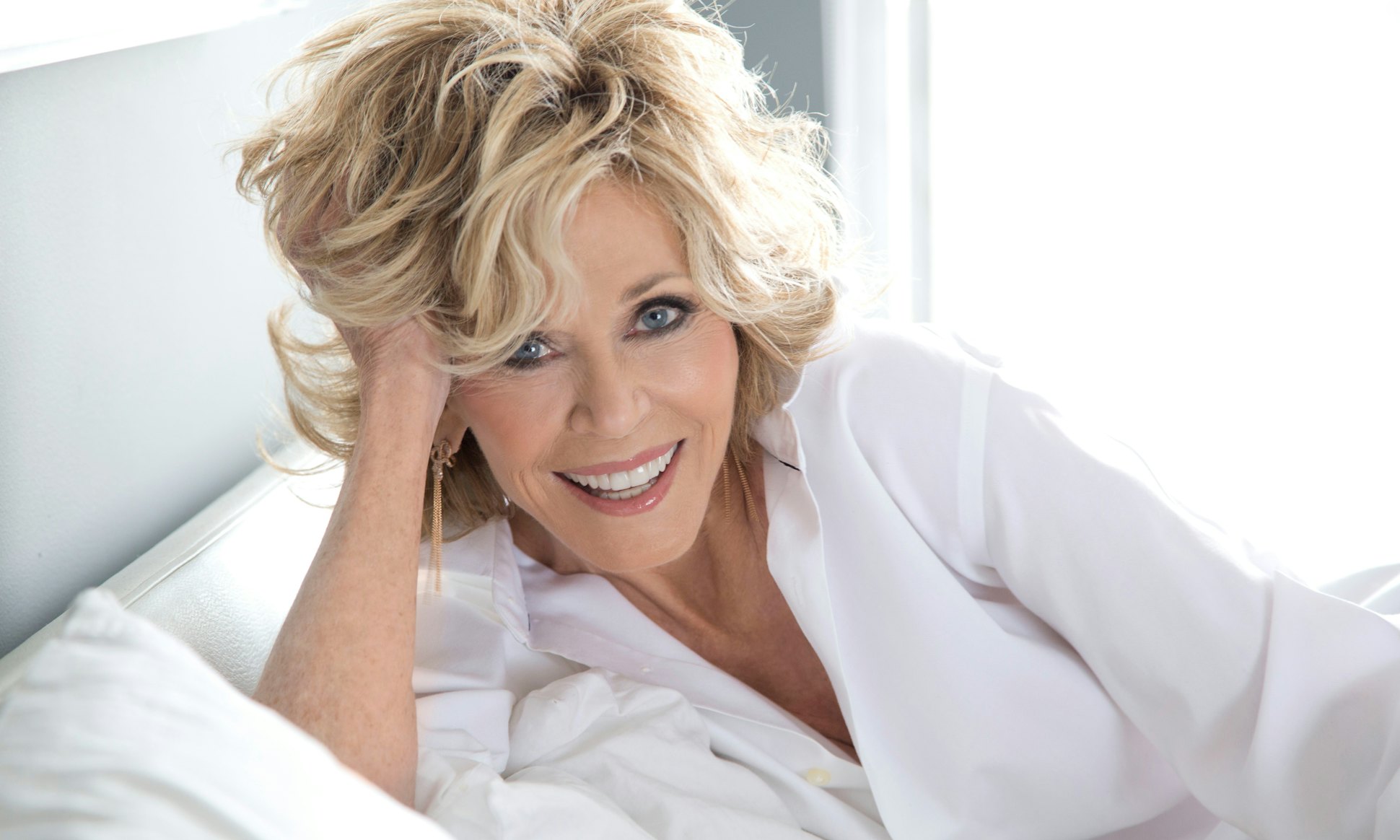 Courtesy of HBO
You could say Jane Fonda is fed up: with the current administration, with the fact that so few people vote in midterm elections, and with the way female farmworkers are treated in the U.S. But don't, for a second, make the mistake of thinking the 80-year-old icon is getting tired of fighting, because that's far from the truth. Fonda, though largely known by many fans for her decades of acting in movies like 9-to-5 and Barbarella, has also dedicated 60 years of her life to political activism — much of which is chronicled in the new documentary, Jane Fonda In Five Acts (directed by Susan Lacy and available on HBO Sept. 24). And while many of the fronts she fought on long ago — for equal pay for women and civil rights, and against war and the spread of misinformation — are the very same fronts so many of us are fighting for now, she's got more than a few things keeping her fueled up.
First, she's seen that her activist work, well, works. "I have experienced in my own self and witnessed in others, profound change, really from black to white, like flipping a coin," she says over the phone one late September afternoon. "When you know that that potential exists for a profound transformation of a human being, that gives you a lot of your engine is constantly stoked."
Second in line is Fonda's dedication to self-care — and not the Netflix, PJs, and delivery variety. "I go full throttle and I've done it for as you say over 60 years but I also make sure I get a lot of sleep, I eat healthy, I work out," she explains. "Health has a lot to do with it. It's hard to keep going if you're not healthy and a lot activists let themselves burn out."
Third is curiosity and a thirst for knowledge. Says the actor, "I'm constantly studying and listening and watching and that also gives the wherewithal to keep going and not burn out." While all this is clearly effective, what's been most impactful for Fonda is a term itself probably isn't going to enthrall the masses any time soon: Empathy. "When you have empathy and you really want to do something for people, that fuels you, that gives you energy," she says.
HBO on YouTube
Fonda has been doing interviews to support the HBO doc all day, but when she speaks that one simple e-word, it's impossible not to feel the energy coming through her. She's downright fired up. And of course, she's got reason to be. "I think that because of the attitudes and values of the current administration, empathy has become a precious commodity, there's not enough of it. We need more of it," she says. "In other words, we need to be able to feel compassion and empathy for those who are outside our own particular [spaces], including empathy for people who don't agree with us. She specifies that she means those who voted for President Trump, many of whom, she points out, felt left behind and excluded in national conversations.
Of course none of this is a new concept — crossing the aisle, seeing things from both sides, understanding the voters who felt dismissed for decades. But when Fonda speaks about it, something tells me she's not paying lip service, simply repeating the mantras we've all been taught to say in these tumultuous times.
That something is the breadth of her entire life; as the documentary details, Fonda has come a long way in her 80 years on this earth. She's been through three marriages (director Roger Vadim from 1965 until 1973, activist Tom Hayden from 1973 to 1990, and billionaire Ted Turner from 1991 to 2001). She's weathered family turmoil, including losing her mother when she died by suicide when Fonda was just a girl, and attempting to patch up her difficult relationship with her father, who she says often called her "fat" when…
Work from home mom dedicated to my family. Total foodie trying new recipes.Love hunting for the best deals online. Wannabe style fashionista. As content editor, I get to do what I love everyday. Tweet, share and promote the best content our tools find on a daily basis.
Latest posts by Mayra Rodriguez (see all)