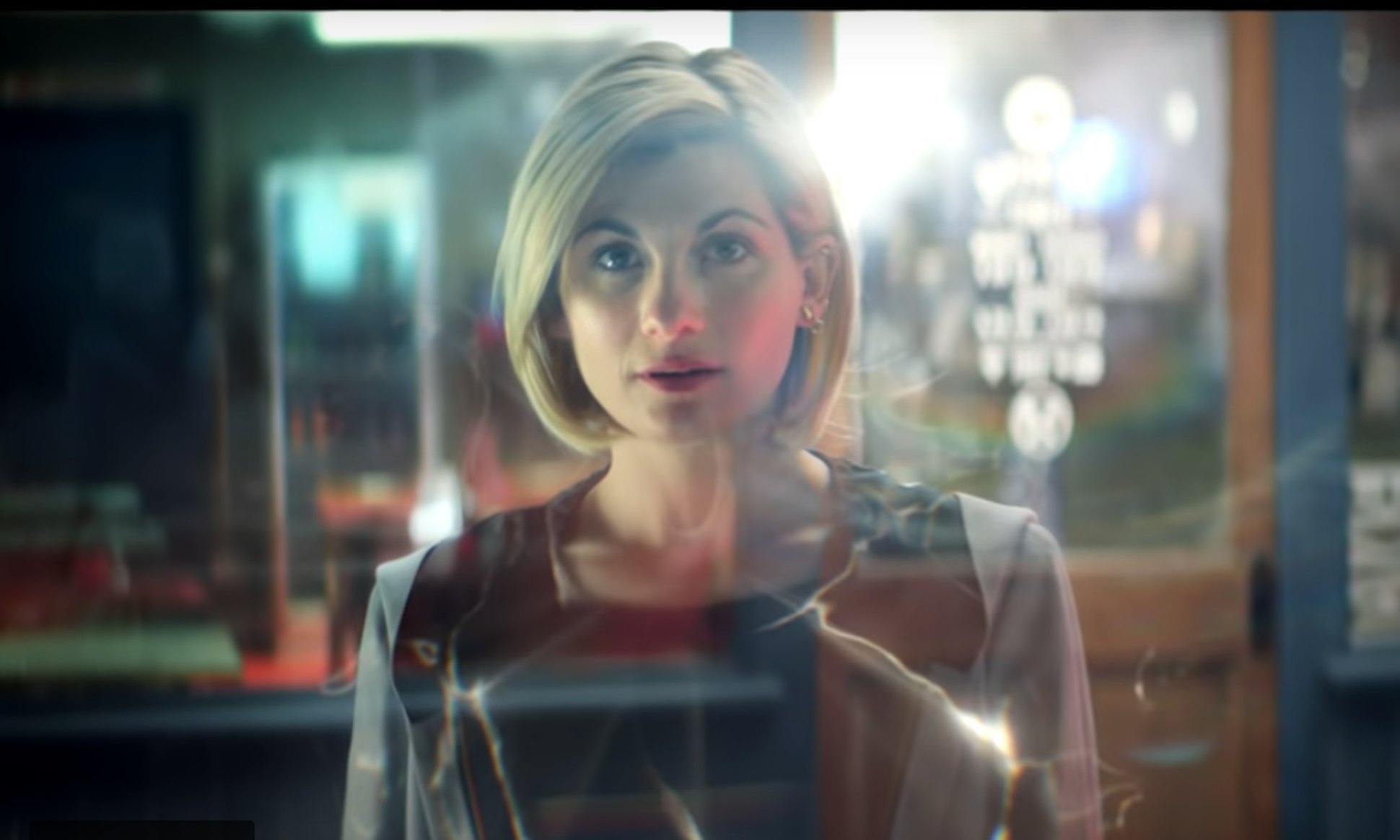 In 2017, BBC announced that Jodie Whittaker would become the first woman to play the Doctor, and now fans are finally getting a glimpse at the new season. On Sunday, the teaser trailer for Doctor Who Season 11premiered during the World Cup Final, and it looks like the Time Lord will be recruiting some new companions. The 50-second clip highlights three new friends joining the fold: Bradley Walsh as Graham, Tosin Cole as Ryan, and Mandip Gill as Yasmin. These actors aren't household names yet, but fans might recognize them from their previous roles. Walsh starred for several years in Law & Order U.K., Cole appeared in Star Wars: The Force Awakens, and Gill was in the soap opera Hollyoaks.
The cast shakeup might not come as a surprise to Whovians, as the series also has a new showrunner, Chris Chibnall. In January, 2016, Steven Moffat, longtime head writer and executive producer, announced his decision to step away from the show. Moffat was responsible for introducing the 11th and 12th Doctors, Matt Smith and Peter Capaldi, as well as two companions, played by Karen Gillan and Jenna Coleman. Chibnall, who is behind the popular ITV series Broadchurch, was personally tapped to take the reigns of the show alongside producers Matt Strevens and Sam Hoyle, according to The Hollywood Reporter.
The Doctor is an iconic character, but over the past decade, the companions have become an equally crucial part of the…
Work from home mom dedicated to my family. Total foodie trying new recipes.Love hunting for the best deals online. Wannabe style fashionista. As content editor, I get to do what I love everyday. Tweet, share and promote the best content our tools find on a daily basis.
Latest posts by Mayra Rodriguez (see all)