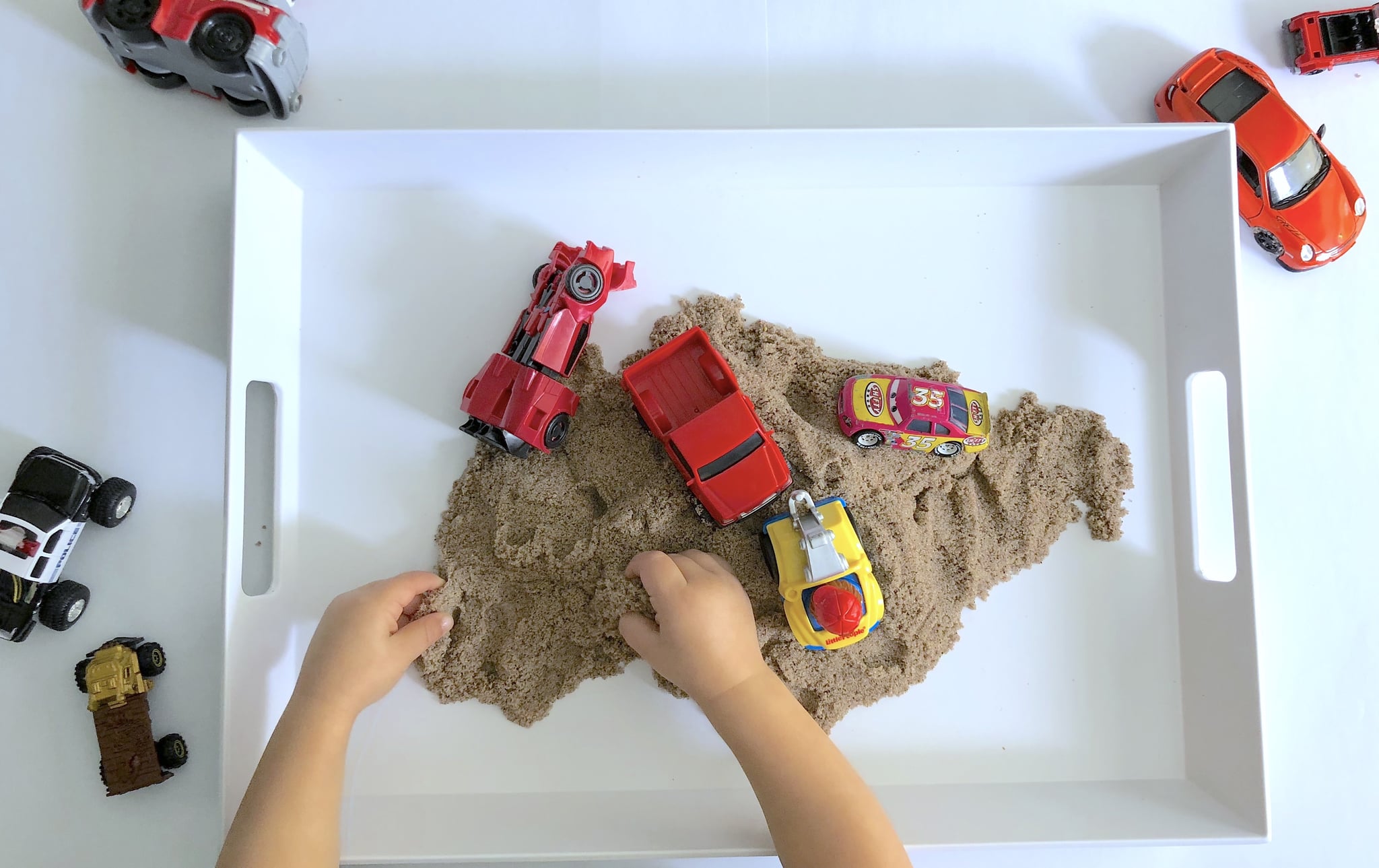 You probably have a heap of plastic trucks, dolls, and Duplos for your toddler, but when those toys lose their luster and you've already maxed out on screen time, what's a toddler parent to do? Sure, you could put together some activities like painting rocks or making slime but, ugh, effort (and not to mention the mess!).
Enter: the best gift my kids have ever received. This Kinetic Sand ($11) was tucked neatly inside a bag that sat hidden under a pile of metallic bows at my son's second birthday party. After I stealthily hid all the gifts that made siren sounds or had more than three parts (what, you don't confiscate your kid's gifts before they can get to them?), I skeptically busted it open.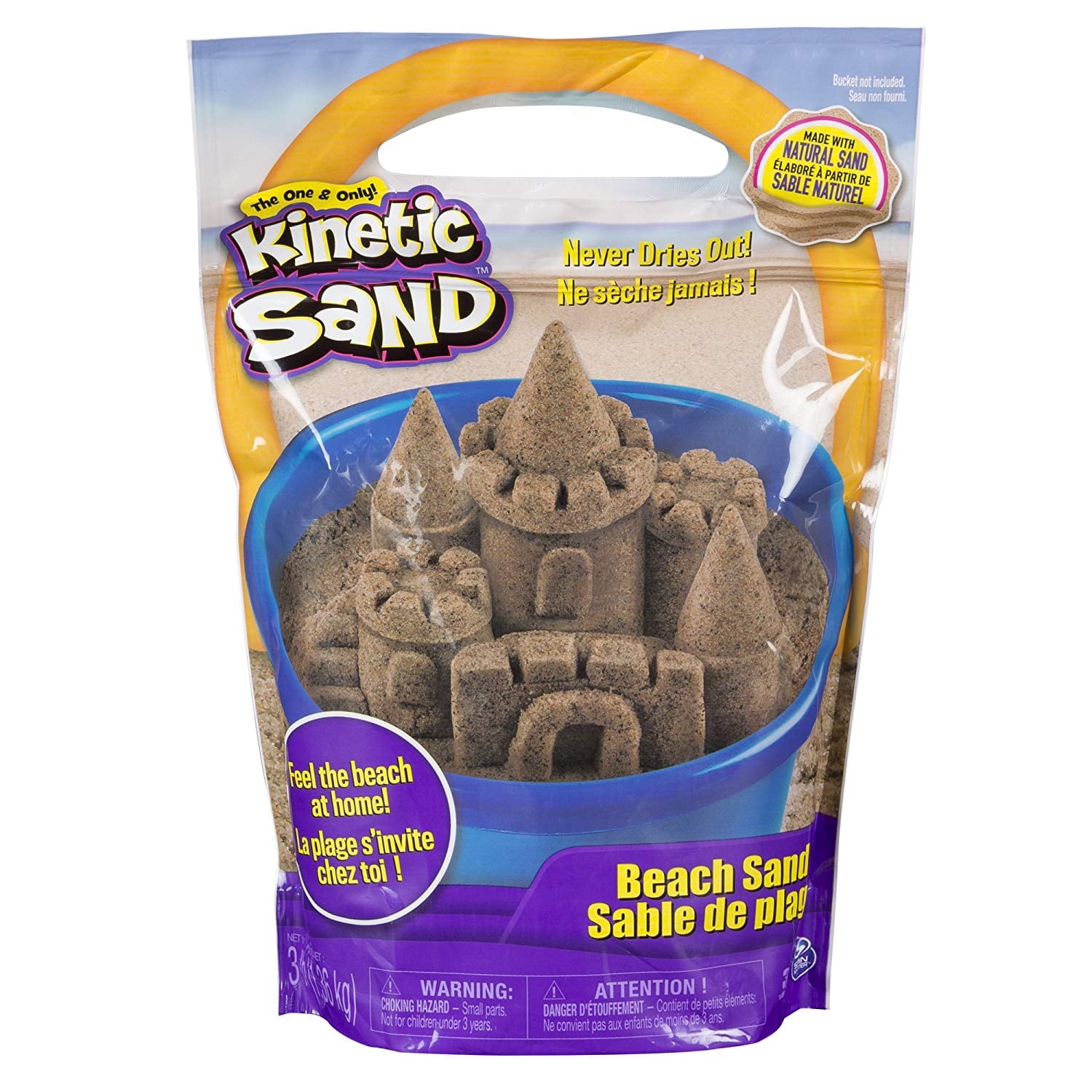 Sand? I mean, what kind of monster gives a kid sand?! The very thing that you try desperately to avoid getting into your car and house after sandbox playtime or beach trips. The very thing you can be sure you cleaned off your body, shoes, and clothes completely only to find tiny particles hiding in small crevices days later. But, since the giver was a good friend who I was certain wasn't trying to sabotage me, I pulled out the inner package and, to my absolute delight found the most amazing, albeit confusing, lump of "sand."…
Work from home mom dedicated to my family. Total foodie trying new recipes.Love hunting for the best deals online. Wannabe style fashionista. As content editor, I get to do what I love everyday. Tweet, share and promote the best content our tools find on a daily basis.
Latest posts by Mayra Rodriguez (see all)