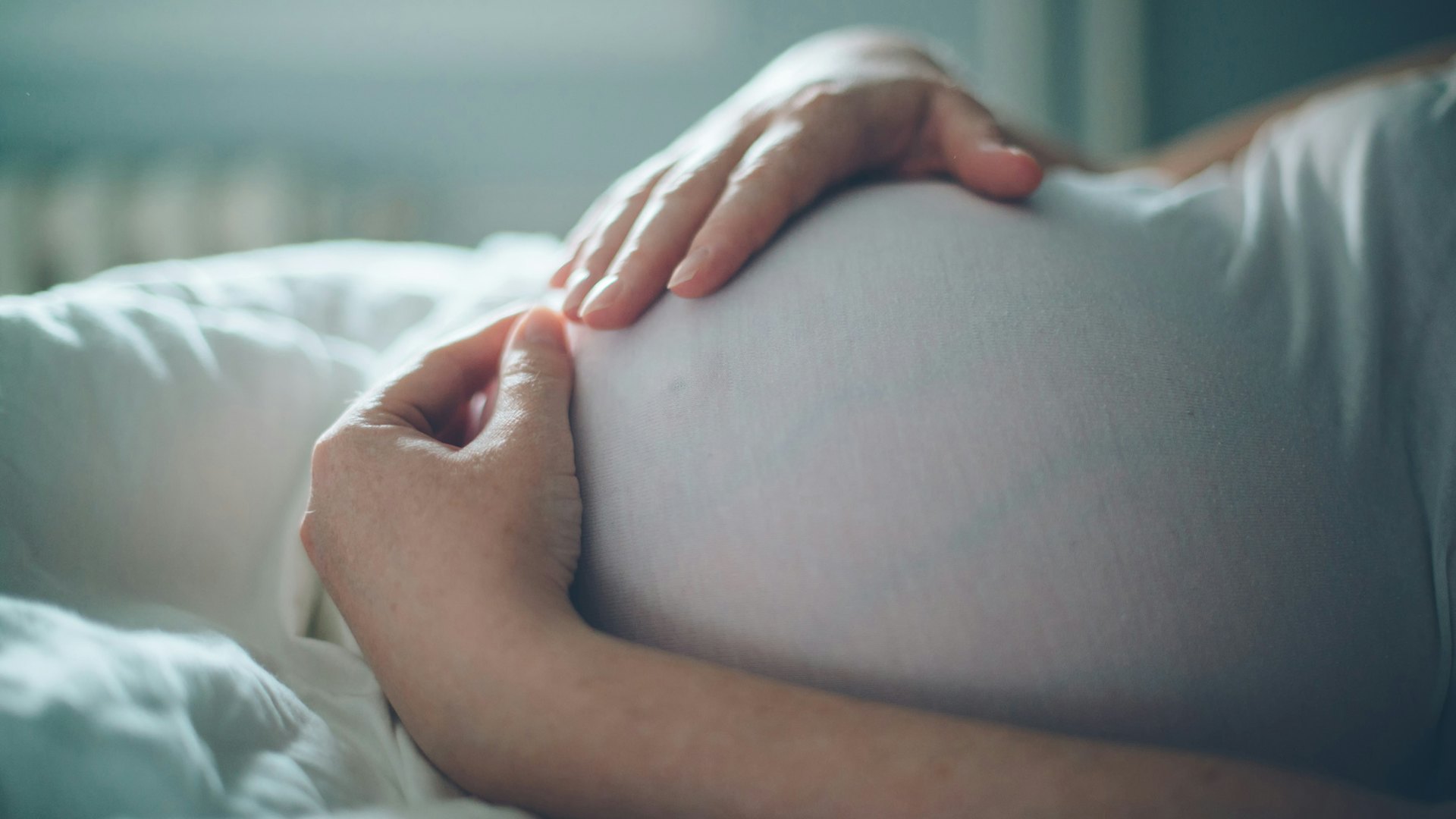 A new study claims women who breathe polluted air while pregnant may be more likely to have kids with a pretty significant health issue. The study found that the air you're breathing during pregnancy could affect your baby's blood pressure. In the study, children with the highest exposure to fine particulate matter — defined by Reuters as "PM 2.5, a mixture of solid particles and liquid droplets smaller than 2.5 micrometers in diameter that's found in traffic exhaust and can include dust, dirt, soot, and smoke" — were 61 percent more likely to have high blood pressure than kids with the lowest exposure. That's kind of a scary statistic, but let's dig a little deeper.
Researchers analyzed nearly 1,300 mothers and their babies from the Boston area for the study, according to CBS. They accounted for circumstances that can influence child blood pressure, like birth weight and whether the mother smoked, according to U.S. News & World Report. And they measured the children's blood pressure at doctor's appointments from the ages of 3 to 9.
Researchers sorted the kids into three groups — from highest to lowest levels of exposure to PM 2.5 in the womb — and that's how they determined that children in the highest-exposure group were more likely to have high blood pressure, according to Reuters. The study noted that that exposure to ambient PM 2.5 during the third trimester of pregnancy specifically appears to be associated with elevated blood pressure in kids.
Study author Dr. Noel Mueller, of the Johns Hopkins Bloomberg School of Public Health, told CBS News:
What we found was that air pollution exposure during the third trimester in particular was associated with higher blood pressure in children.
And Mueller added:
We know that blood pressure tracks through life. Children who have elevated blood pressure in childhood have a higher probability of having hypertension later in life and cardiovascular diseases.
And that's one of the main issues here. High blood pressure isn't an isolated health concern. The American Heart Association reported that when high blood pressure…
Work from home mom dedicated to my family. Total foodie trying new recipes.Love hunting for the best deals online. Wannabe style fashionista. As content editor, I get to do what I love everyday. Tweet, share and promote the best content our tools find on a daily basis.
Latest posts by Mayra Rodriguez (see all)