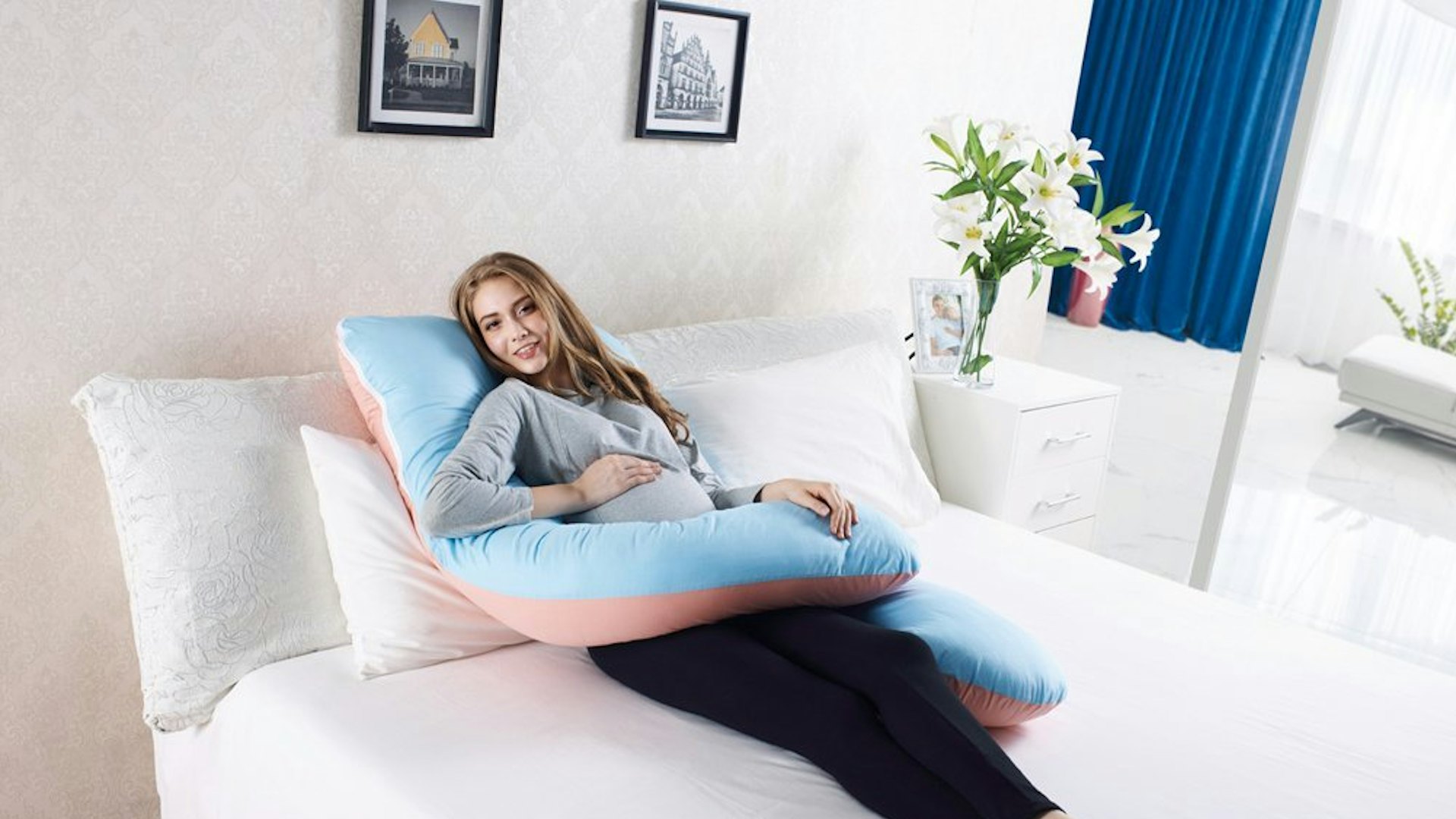 If you had a nickel for every time someone advised you to sleep while you're pregnant "because you'll never sleep again," you'd probably need a bigger piggy bank. It's solid advice, but not realistic — unless you have one of the best pregnancy pillows on the market to help make sleep come faster and last longer while you're expecting.
There is a slew of reasons why you might find it more difficult to get eight hours of sleep while pregnant. Let's start with the obvious one: Your baby bump isn't exactly allowing you to sleep in whatever position comes naturally to you. The American Pregnancy Association recommends sleeping on your left side when pregnant, which can help increase the amount of blood and nutrients sent to your placenta. Unfortunately, your bump may have other plans, causing you to toss and turn as you search for a comfortable way to sleep. Investing in a comfy full-body or wedge pregnancy pillow can actually help you sleep better by restricting you to a side sleeping position.
Another common sleep concern during pregnancy is the aches and pains that can keep you up all night. Considering all of the painful…
Work from home mom dedicated to my family. Total foodie trying new recipes.Love hunting for the best deals online. Wannabe style fashionista. As content editor, I get to do what I love everyday. Tweet, share and promote the best content our tools find on a daily basis.
Latest posts by Mayra Rodriguez (see all)