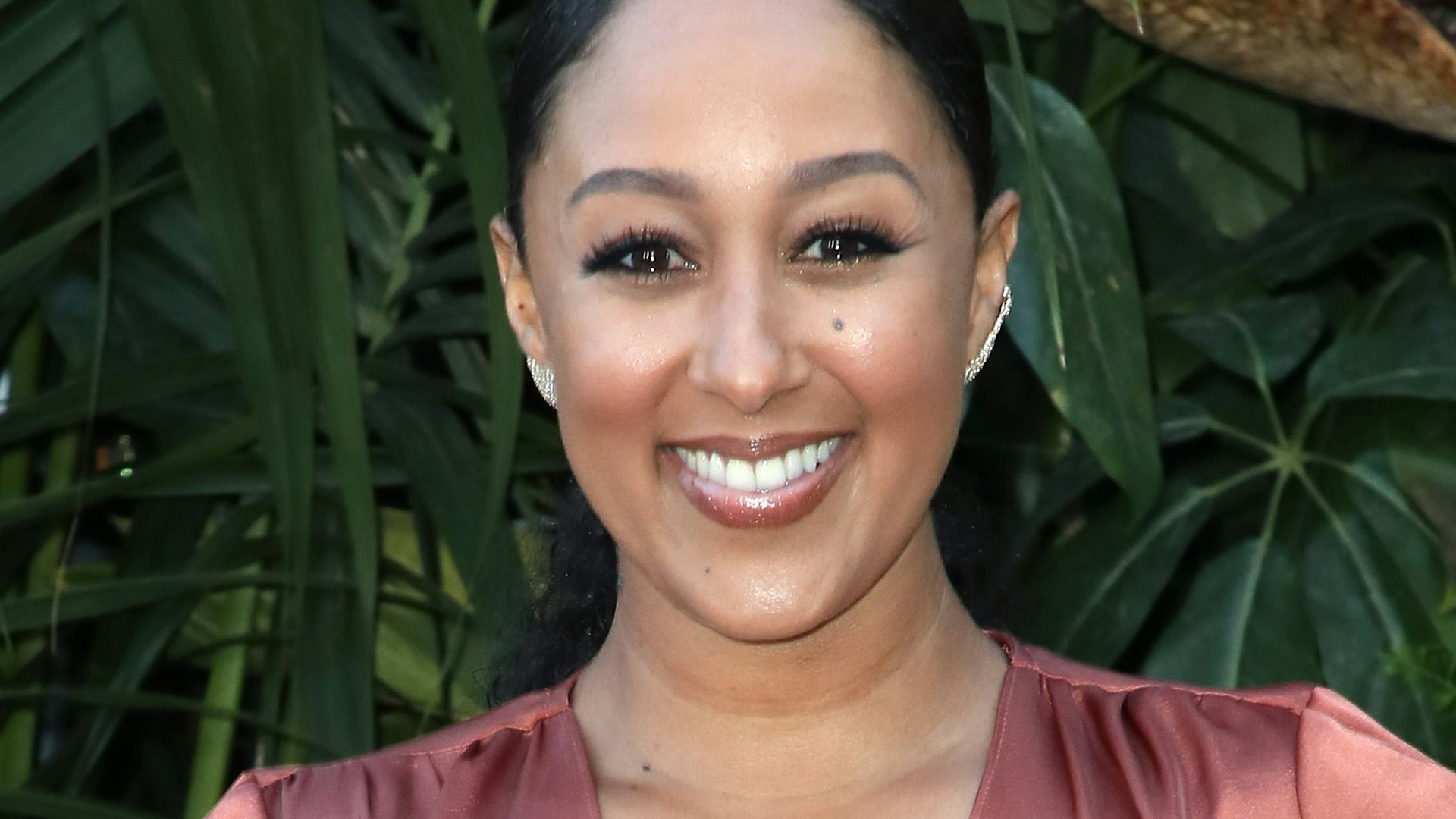 It can be hard to decide what to buy for a baby shower, even if the expectant mom has a registry. What does she need most? Should you go in on something big with a group? Should you go off-book? Trust me, what you really need to do is take the advice of a mom and baby shower veteran: Tamera Mowry's go-to gift for pregnant friends may not be pretty, but it's absolutely essential, and the mother-to-be will be so grateful once the little poop machine comes home.
"People always forget about the diaper pail," the Sister, Sister star told Us Weekly at the Jurassic World: Fallen Kingdom premiere in Los Angeles earlier this week. "Just get a simple one. They will love it. I love mine." She would know; as the mother of Aden, age 5, and Ariah, who's only 2, she's spent the better part of a decade storing poop in the home she shares with husband Adam Housley. I'm actually cheering for this comment, because I attended a baby shower just last month, and even though I shopped early and had the pick of anything I wanted buy on the registry, I went for the Diaper Genie. Mowry is spot-on.
To be honest, though, I wouldn't recommend a simple one. This isn't a job for a normal trash can; newborns can go through up to 12 diapers per day, according to Babycenter. Now, maybe they have an outdoor trash can or dumpster, and the time and energy to empty the pail daily, but those first few weeks are super rough on most parents, so the diapers might be…
Work from home mom dedicated to my family. Total foodie trying new recipes.Love hunting for the best deals online. Wannabe style fashionista. As content editor, I get to do what I love everyday. Tweet, share and promote the best content our tools find on a daily basis.
Latest posts by Mayra Rodriguez (see all)