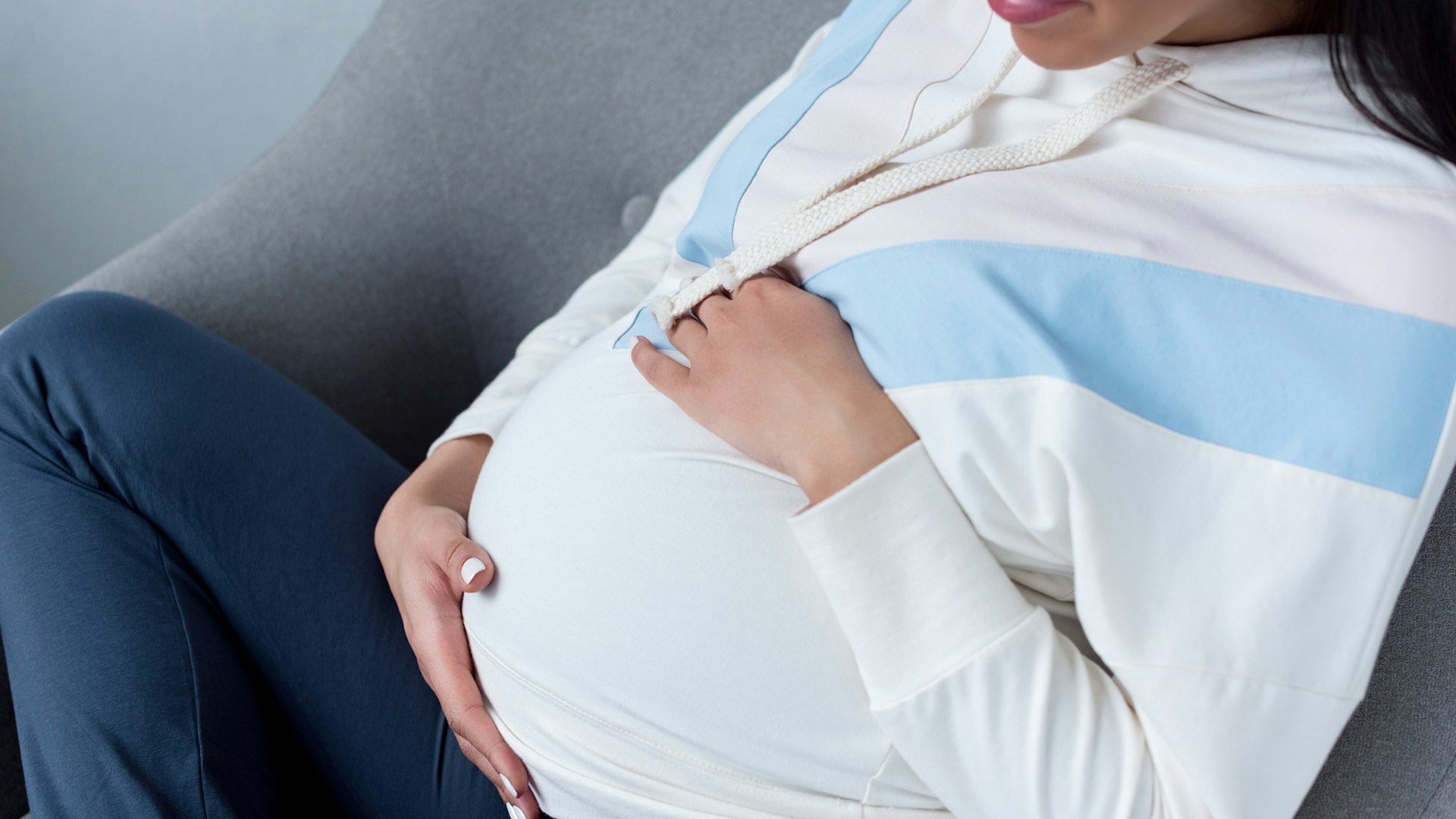 Pregnant women have long been advised to take folic acid supplements during their pregnancy to help prevent potential birth defects in their baby's spinal cord and brain. In fact, the United States has been fortifying grain products with folic acid since 1998 to help reduce the possibility of spina bifida, the one illness that folic acid seemed to prevent. Now it seems the vitamin might be preventing even more significant illnesses. According to new research, taking folic acid during pregnancy might reduce your child's risk of mental illness later in life.
As of Jan. 1, 1998, the United States has been fortifying common grain products like enriched bread, flour, pasta, cornmeal, and rice with folic acid, a man-made form of vitamin B (also called folate) that helps your baby's neural tube develop properly. Lead author of the recent study, Dr. Joshua Roffman of the Massachusetts General Hospital Department of Psychiatry, worked with a team of researchers to look at the brain scans of school-aged children born before 1998 and after 1998 to see what sort of effect the folic acid might have on their brain development, as the Daily Mail reported.
The results were significant, as published in JAMA Psychiatry on Tuesday. Researchers found that folic acid helped to prevent thinning of the cerebral cortex that has been linked to severe mental illnesses like schizophrenia and autism.
Dr. Roffman and his team studied three different MRI scans, according to Medical Express; the first at Massachusetts General Hospital, where they looked at 291 scans of healthy children between 8 and 18 years old. The second at Philadelphia Neurodevelopmental Cohort, according to Medical Express, where they…
Work from home mom dedicated to my family. Total foodie trying new recipes.Love hunting for the best deals online. Wannabe style fashionista. As content editor, I get to do what I love everyday. Tweet, share and promote the best content our tools find on a daily basis.
Latest posts by Mayra Rodriguez (see all)