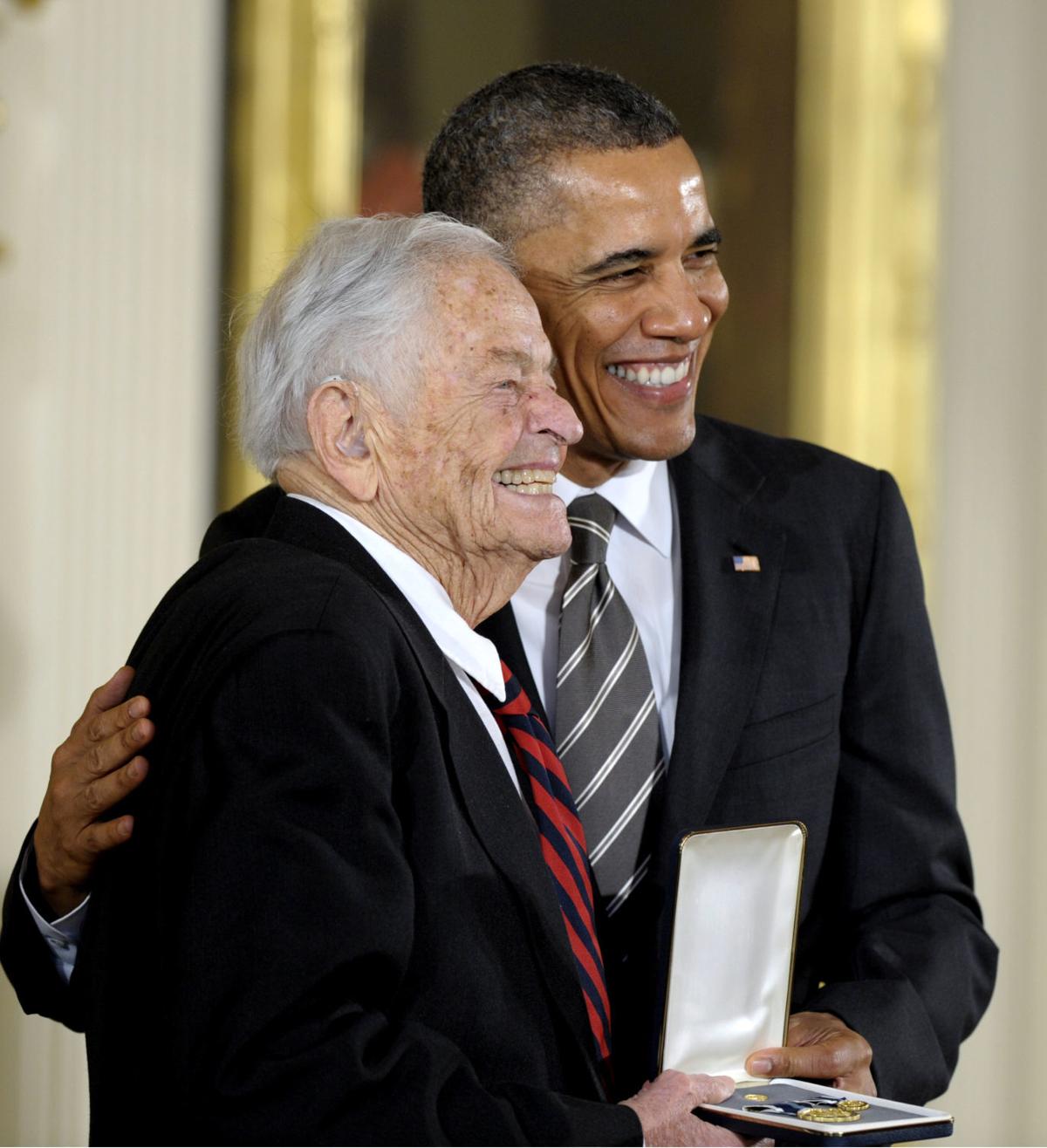 T. Berry Brazelton, a Waco-born pediatrician whose best-selling guides to child-rearing soothed generations of parents and guided childcare professionals in Waco and the world.
In his long career as a pediatrician, T. Berry Brazelton soothed millions of parents with advice on child-rearing, but he never forgot his own raising in Waco.
Brazelton died Tuesday at age 99 in Massachusetts, where he earned his national reputation. But he often returned to Waco, where more than 500 childcare professionals have been trained in his child-centered "Touchpoints" philosophy.
"He was always so excited to see his Waco friends and give us hugs and kisses," said Barbara Crosby, director of the Piper Center and site coordinator for the Waco Touchpoints Coalition. "He was so very proud that Waco had a Touchpoints coalition. … We're all devastated by his loss."
Dr. Brazelton was perhaps the best-known American pediatrician since Benjamin Spock, who revolutionized child-rearing by counseling parents to rely on their "own common sense" rather than on commandments dispensed by purported experts.
Brazelton — who described Spock as his "hero" and who counted Spock's grandchildren among his patients — picked up where the older physician left off. In books such as "Infants and Mothers" (1969), in his hit "Touchpoints" book series, in commentaries published in Redbook and Family Circle, and on the Emmy Award-winning television show "What Every Baby Knows," Brazelton genially coached parents to see their children's abilities as well as their own.
He bucked prevailing notions of his time by arguing that babies are not "lumps of clay" but rather expressive beings whose behavior conveys their needs. Rather than instructing parents on child-rearing, he sought to help them read their babies' cues.
"People assumed babies were all the same and that it was parenting and the environment that made the difference," Brazelton told USA Today in 2013. "We were blaming parents for everything that went wrong with babies. I thought if I could assess these babies early . . . we could use this in understanding the child more and give the parents a…
Work from home mom dedicated to my family. Total foodie trying new recipes.Love hunting for the best deals online. Wannabe style fashionista. As content editor, I get to do what I love everyday. Tweet, share and promote the best content our tools find on a daily basis.
Latest posts by Mayra Rodriguez (see all)