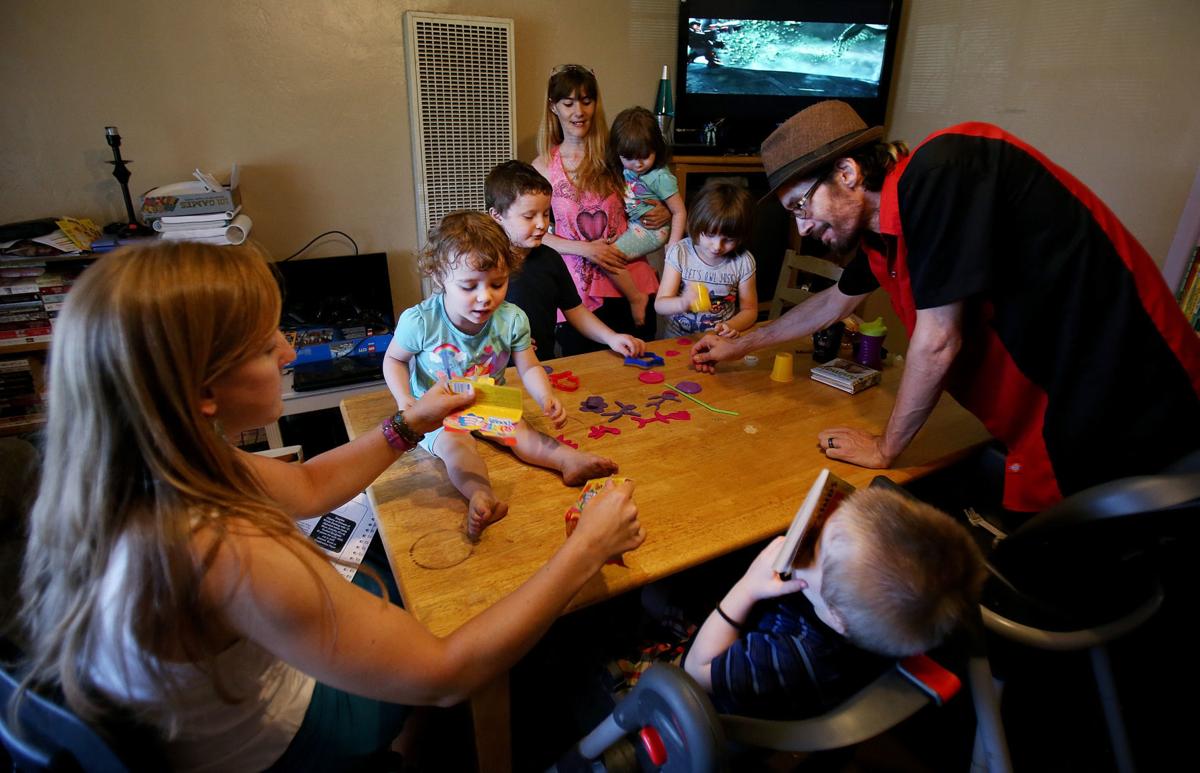 Christine Haley was not yet 21 years old and about to have a child she wasn't ready for.
Her own childhood, barely behind her, had been difficult. She'd been bullied, and she'd been in fights. But her worst memories are of being sexually assaulted.
As the years passed, she married and had more kids, but things didn't get easier. Her life was chaotic, and she made decisions she regrets. For a time, her family was homeless as her marriage crumbled.
Through the benefit of therapy and supportive friends, she's come to realize that her struggles were compounded by something that burdens many families involved with Arizona's Department of Child Safety: constant, debilitating stress, now commonly referred to as complex trauma.
The trauma Haley carried into adulthood made raising children — difficult under the best of circumstances — extra challenging. Her family moved frequently. They were isolated and poor.
Haley, now 34, is trying to make better choices. And Arizona has choices to make about thousands of parents who are struggling, like she did.
Since the Great Recession started more than a decade ago, many Arizona families have languished as the state, facing budget shortfalls, cut services again and again. Lawmakers have slashed nearly $276 million since 2008 from programs and services that help families, data from the Children's Action Alliance and the Joint Legislative Budget Committee show.
The cuts have made child care unattainable for thousands of families, and left the working poor with few supports. Foster care placements swelled and child neglect reports climbed from 9,850 in 2008 to nearly 19,300 by 2016.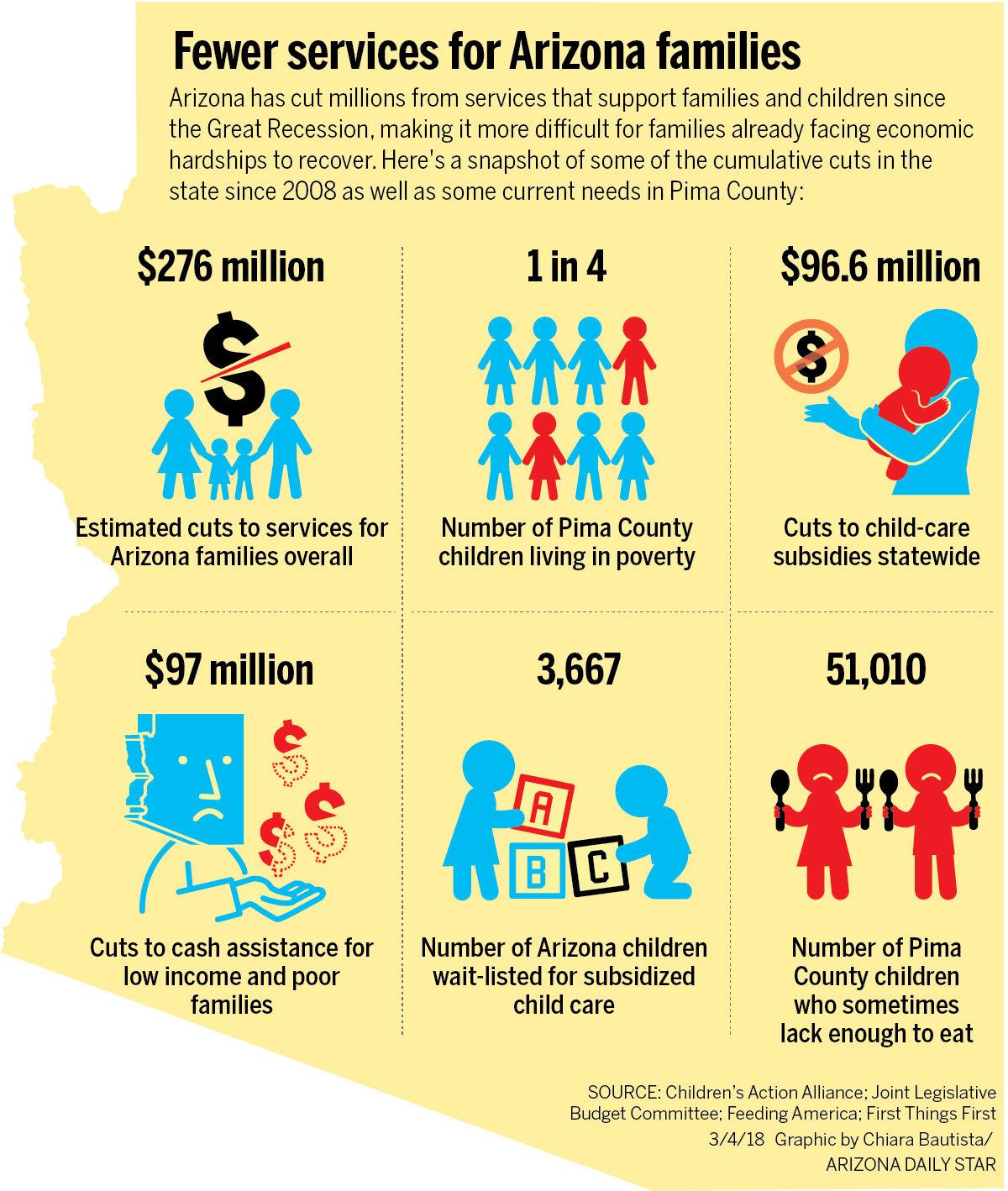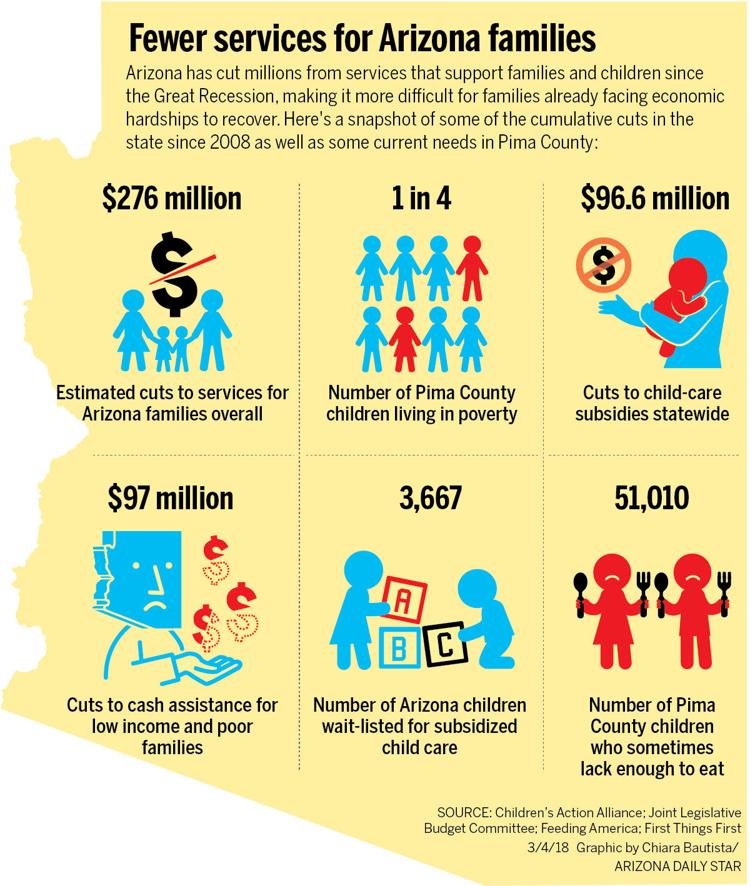 The surge in child removals was intended to protect vulnerable children, but kids living in foster care are not necessarily safer and are more likely to face learning disabilities, developmental delays, depression, behavioral issues and obesity than kids who stay with their families — even troubled ones — recent studies show.
Thanks to changes in the Department of Child Safety, fewer than 15,000 Arizona kids now are in foster care. But to bring about lasting change, the state must help families long before a child safety caseworker knocks on the door, said Becky Ruffner, director of Prevent Child Abuse Arizona.
"Unless and until Arizona invests upstream in preventive services before they reach the crisis point, we'll continue as we are," Ruffner said.
Searching for solutions that could work in Arizona, the Arizona Daily Star talked with more than 100 experts in child-safety reform and traveled to six states to see what's working there. Today, we share our findings about preventing family crises that can lead to child neglect and abuse; it's the first of three installments of a special report we'll publish on the first three Sundays in March.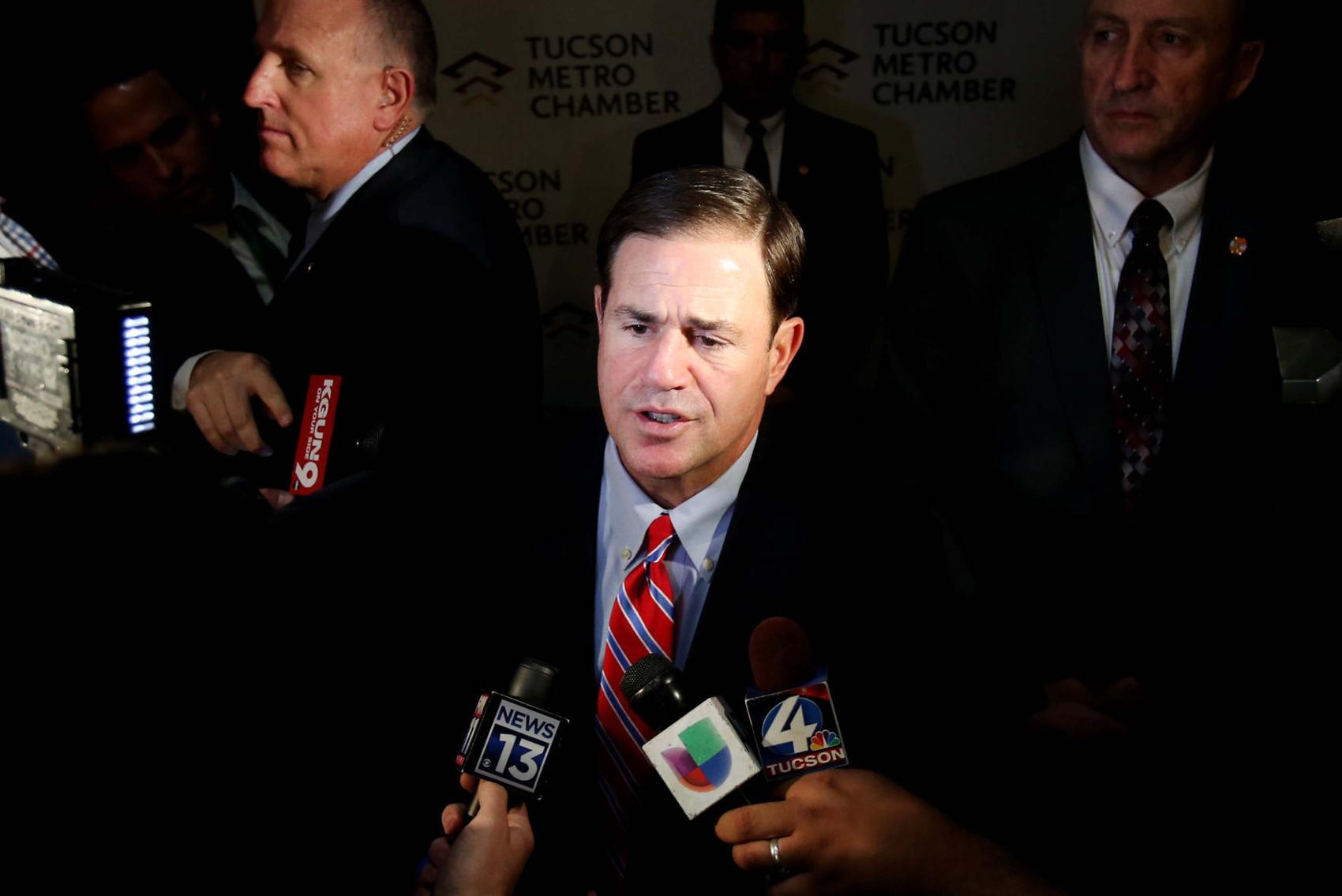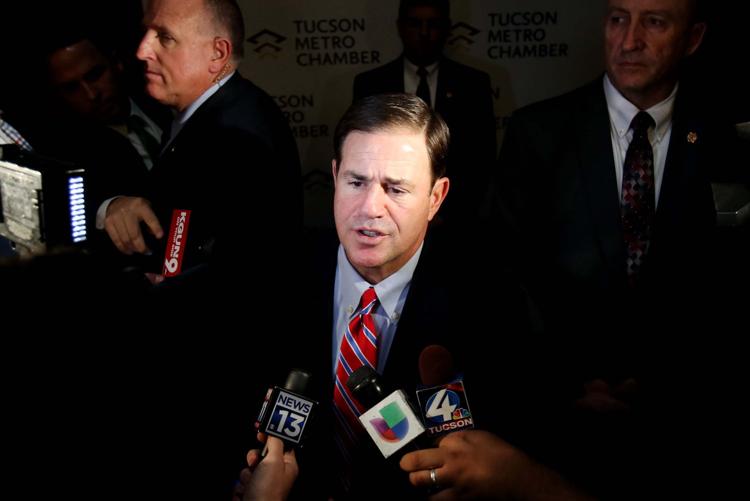 Kids in state care for too long
He's right that there has been a significant drop, down from eight or nine of every 1,000 Arizona children to about five per 1,000. And with those declines come some other positives: DCS caseworkers now have far more reasonable workloads, down from an impossible 145 cases each to about 16.
In the last year, there's also been a substantial dip in the number of foster kids living in emergency shelters or group homes, down from 2,360 in fiscal year 2016 to 1,880 in fiscal year 2017.
But kids in out-of-home care are still there too long. As of September, 24 percent of kids in state care had been there more than two years, and about 30 percent had been there for 13 months to two years. The state's standard is to move children toward reunification with their family, adoption into another family or to a home with a permanent guardian within six months.
Advocates also agree that parents need more support while their children are in foster care so the same problems don't continue. During fiscal year 2017, 20 percent of Arizona's…
Work from home mom dedicated to my family. Total foodie trying new recipes.Love hunting for the best deals online. Wannabe style fashionista. As content editor, I get to do what I love everyday. Tweet, share and promote the best content our tools find on a daily basis.
Latest posts by Mayra Rodriguez (see all)