Women with epilepsy who are pregnant or are planning to start a family may be worried about their treatment options, as a study has brought attention to the fact one type of epilepsy drug could harm their unborn children.
The study of 2,000 women, conducted by Epilepsy Action, Epilepsy Society and Young Epilepsy, found almost one in five taking sodium valproate did not know it can potentially harm their unborn child.
According to the charities, 10% of babies born to women who take sodium valproate during pregnancy are born with physical disabilities, and up to 40% are at risk of developmental issues that can lead to learning difficulties.
Michelle Hackett, who started taking sodium valproate after the birth of her first child when she was 16, said she was "furious" that she wasn't told about the side effects of the drug.
Her second baby was born a year later with six toes on each of his feet, an underlying jaw and, when his teeth came through, eight of them were black and rotten.
"I asked why I hadn't been told about the dangers around Epilim [sodium valproate] but they said because I was young, they didn't think I would get pregnant again," she said.
"I feel absolutely furious that I wasn't told about the side effects of Epilim. When I hear about mums with Epilim and what they go through it is heartbreaking."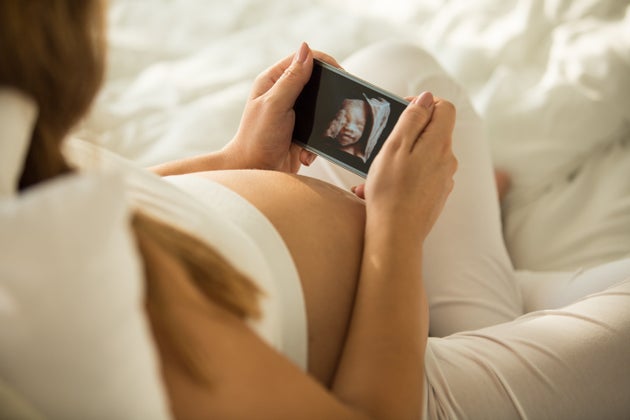 The survey also found that just over a quarter (28%) of women currently taking sodium valproate had not been given information about risks for children during pregnancy.
Philip Lee, chief executive at Epilepsy Action, said: "It is vital that women with epilepsy get the right information about their care and treatment to ensure a healthy pregnancy and minimise the risks associated with sodium valproate.
"Discussions with a health professional about these risks should be a mandatory part of care for all women with epilepsy."
The results of the survey are in spite of efforts by the Medicines and Healthcare products Regulatory Agency (MHRA) to raise awareness of the issue among healthcare professionals and women with epilepsy.
In February 2016, the MHRA released a "valproate toolkit" to help healthcare professionals talk to women with epilepsy about the risks during pregnancy.
The toolkit includes a credit card-sized patient card to be issued by pharmacists, booklets for healthcare professionals and women taking sodium valproate, and a checklist of important discussion points.
However, 18 months later, the survey showed that more than two thirds (68%) of respondents currently taking sodium valproate have still not received any of the toolkit materials.
Carol Long, chief executive…
Work from home mom dedicated to my family. Total foodie trying new recipes.Love hunting for the best deals online. Wannabe style fashionista. As content editor, I get to do what I love everyday. Tweet, share and promote the best content our tools find on a daily basis.
Latest posts by Mayra Rodriguez (see all)