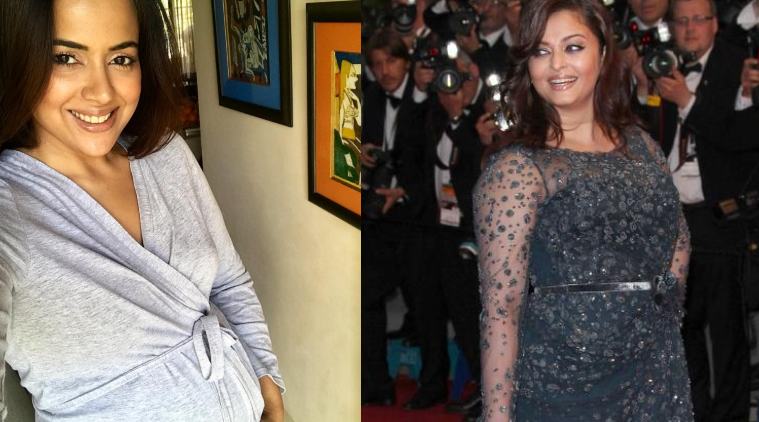 Actress Sameera Reddy was right when she said that every new mom cannot possibly be like Kareena Kapoor. In a recent interview, the actress slammed trolls who body shame new moms, and said, "There are sexy ones like Kareena Kapoor who come out looking fully hot, and there are people like me who take time (to get back in shape)."
Body-shaming a mother begins right from her pregnancy days. New mothers are 'bump-shamed' by being termed 'huge'. And later, they are expected to bounce back to shape immediately after delivering the baby. If the physical and psychological challenges during pregnancy aren't enough, think about how a mother has to endure stressful, sleepless nights to take care of the newborn, while experiencing emotional distress, which reflects on her food habits, lifestyle and her overall health.
Losing post-pregnancy weight is not easy
Even as one appreciates Kareena's weight-loss journey post delivery, one also needs to keep in mind that losing baby weight is not the same as shedding those extra kilos at other times. Sometimes, losing postpartum weight can almost take up to a year. New moms shouldn't ideally start dieting for at least six weeks postpartum, as per experts, or it could also affect her breast milk supply. For a new mother, her baby is her priority and in this situation, slimming down might not be in her bucket list, at least for the time being.
A woman is often shamed when she does not or cannot become a mother. And even when…
Work from home mom dedicated to my family. Total foodie trying new recipes.Love hunting for the best deals online. Wannabe style fashionista. As content editor, I get to do what I love everyday. Tweet, share and promote the best content our tools find on a daily basis.
Latest posts by Mayra Rodriguez (see all)