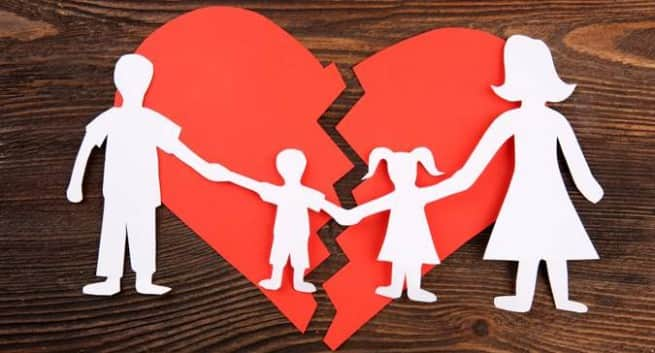 It is sad when a marriage ends in a divorce. More so, when a child is involved. Having a child is akin to having a bond with your ex-spouse forever. While it might be the best step forward for the adults involved, but for a child, it may extremely difficult. Moreover, with a child involved, a divorce is seldom clean cut, unless of course, one of the parent gives the child up completely. I know 2 parents who got divorced and they tell me that divorce is confusing and bitter for a child. Grappling with the reality of shared custody, moving from one 'house' to the other and trying to make sense of it all is too much for a child to process. Things are a little better when both the parents are involved and committed to do the best for the child. This is also why some divorced couples decide on co-parenting. Now this is a tricky set-up, and calls for a lot of maturity and understanding from both the parents. I spoke to two couples in a co-parenting situation and here are a few points that they feel will help other couples. One couple lives separately and have the custody of their child for half a week each, while the other couple lives in the same house even after the divorce.
Lay down the ground rules firm and clear: When it comes to co-parenting, you need to be clear about who makes what decisions, how you two communicate to each other, identify argument-prone topics and find ways to handle the situation gracefully. Lay down the ground rules and stick to it. What works for both the couples was that they have divided the responsibilities and factors that they make a decision on, and refrain from questioning the other person's decisions. When it comes to your personal equation with your ex, make it clear about how much you both will be involved in each other's personal lives. While factors like a new love interest can affect the whole co-parenting set-up, when and how you decide to discuss this with…
Work from home mom dedicated to my family. Total foodie trying new recipes.Love hunting for the best deals online. Wannabe style fashionista. As content editor, I get to do what I love everyday. Tweet, share and promote the best content our tools find on a daily basis.
Latest posts by Mayra Rodriguez (see all)