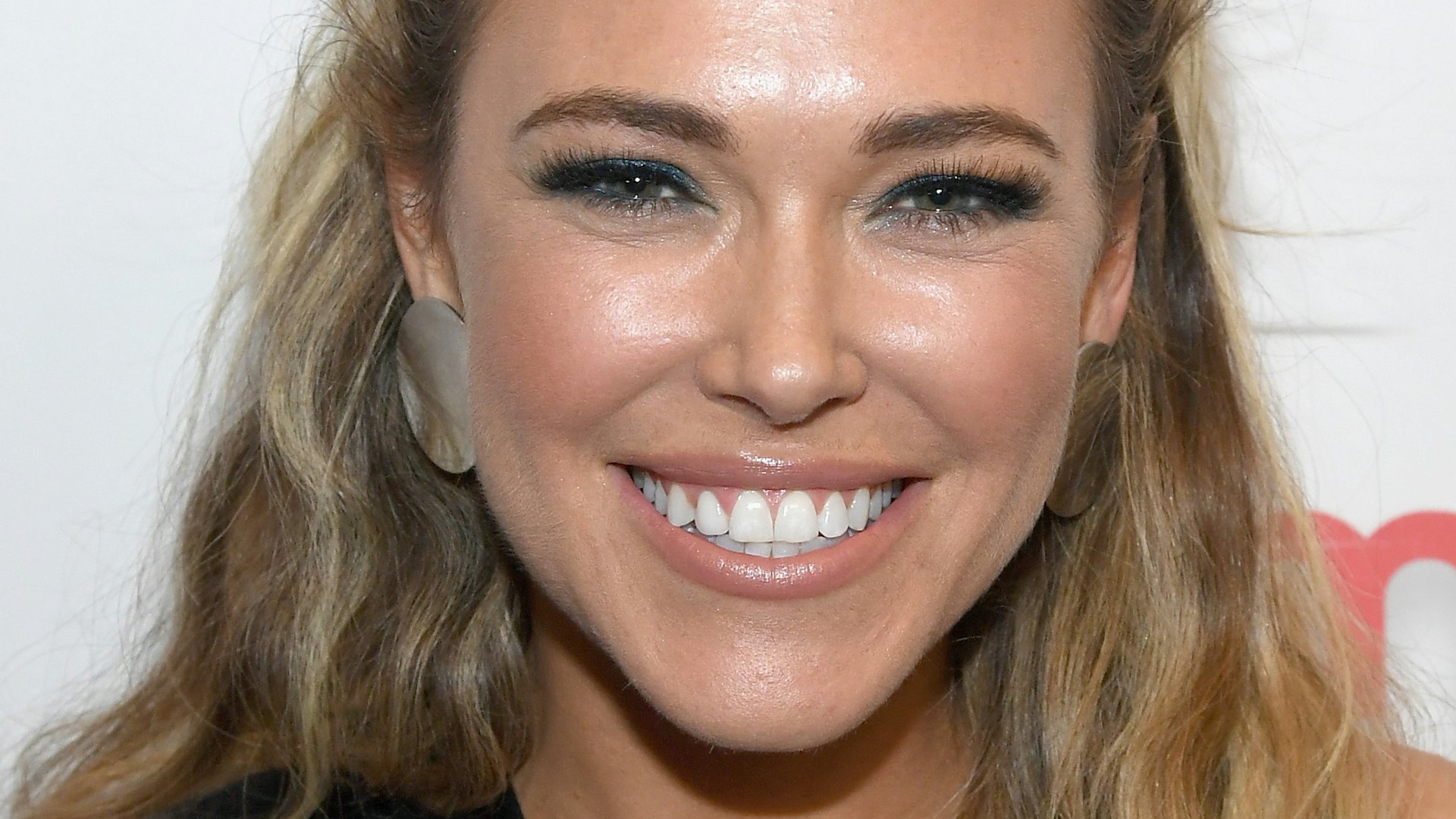 'Tis the season for celebrity babies! But seriously, though; is it just me, or does it seem like every time I turn around, there's yet another adorable celeb birth announcement staring me in the face? Because it looks like congratulations are in order for one well-known singer. On Wednesday, Jan. 30, the artist behind the massive hit, "Fight Song" took to Instagram to announce the arrival of her first child, People reported. As it turns out, Rachel Platten gave birth to a baby girl — and her first photo will melt your heart.
According to the publication, the first-time mom revealed that she had given birth this past weekend. "Introducing Violet Skye Lazan. Born delicious & cuddly on 1.26, early in the am," Platten wrote, alongside a photo of herself snuggling her newborn on her chest. "There is so much about this massive love that I want to share but don't yet know how to. I am sure the words will come soon. For now we are busy falling deeeeply in love (and keeping our heads above water)." The new mama went on to thank her followers for their support as she navigated through "this crazy brutal amazing journey to get here to motherhood," concluding, "Wow. I'm a mom."
Platten's Instagram followers promptly swooned from the ridiculous levels of cuteness in the star's photo. One fan commented, "OMG! She is BEAUTIFUL! 💕💕💕 Congrats mommy!"
…
Work from home mom dedicated to my family. Total foodie trying new recipes.Love hunting for the best deals online. Wannabe style fashionista. As content editor, I get to do what I love everyday. Tweet, share and promote the best content our tools find on a daily basis.
Latest posts by Mayra Rodriguez (see all)