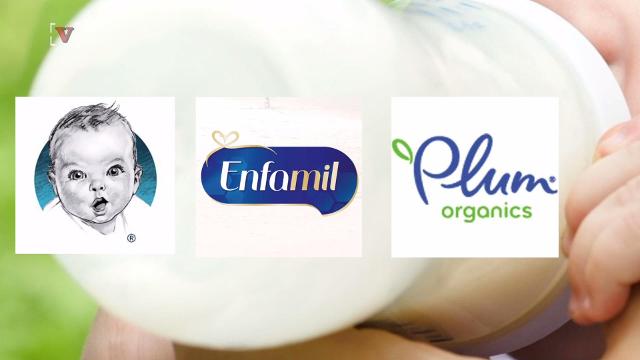 A new study shows that a majority of baby foods, including 80% of formulas tested positive for arsenic and other chemicals. Veuer's Natasha Abellard has the story. Buzz60
A new study shows that babies fed pureed pork and beef, beginning at 5 months, grew nearly an inch more than babies eating dairy.
But should parents feed babies pureed pork chops and steak? Expert opinions vary.
"I would not make meat one of the first foods I provided my child," said Sarah Francis, an Iowa State University nutritionist and mom of a 5-month and 2½-year-old.
Francis said she's concerned 5 months is too early to feed meat to infants whose digestive systems are still developing.
The American Academy of Pediatrics recommends that breast-milk or formula be a baby's sole nutritional source for about 6 months, and a primary source through the first year.
Minghua Tang, the lead researcher of the University of Colorado study, said parents typically don't consider red meat as a first food for their babies.
But, she said, parents should "not restrict your options to cereals," based on the study's outcomes that showed meat-fed babies grew at a faster rate and without risk of being overweight.
"We're not telling parents to load an infant's diet with red meat, but to consider animal-sourced protein as an option," said Tang, adding that the study's sample size of 64 was small and requires additional research. Half the babies were fed dairy protein and half, red meat.
The study was supported in part by the National Pork Board.
► MORE: These baby foods and formulas tested positive for arsenic, lead and BPA in new study
Francis plans to follow a traditional food plan, giving her baby…
Work from home mom dedicated to my family. Total foodie trying new recipes.Love hunting for the best deals online. Wannabe style fashionista. As content editor, I get to do what I love everyday. Tweet, share and promote the best content our tools find on a daily basis.
Latest posts by Mayra Rodriguez (see all)