Netflix
It has been two years since we bought our house, ready to start a family. When we moved out of our apartment, we threw out what felt like an entire truck full of stuff, ready to start a new, decluttered life in the suburbs. The move taught me that your dream life doesn't always match up with the home you see before you. It has been two years since my husband and I started seeking medical help with our fertility issues. It took until three months ago to finally get pregnant. As we waited for a baby, junk started to accumulate again. The guest room that might have been the nursery became my younger brother's room after he moved in following a family emergency. We began to feel like the need for a nursery wasn't anywhere in our near future. So when those two little pink lines showed up, we weren't entirely sure where to begin. We were desperately in need of instruction. Naturally, as a pregnant person, I turned to Marie Kondo's "life-changing" tidying up methods.
As if destined entirely for us, on January 1, Netflix launched the show Tidying Up with Marie Kondo just as our house was beginning to resemble the junkyard from Labyrinth. Marie Kondo's belief in drawers of t-shirts folded in thirds like tacos, each visible without rifling through a pile, felt like a breath of fresh air, but like one of those breaths you take when you're at the top of a giant cliff about to jump into deep water. I was excited, but incredibly anxious. In the episode "Making Room For Baby," the story of Mario and Clarissa, a young couple preparing for the birth of their first child, really hit home. Much like Mario, my husband is sentimental nearly to a fault, and holds a special place in his heart for many items in our house — especially clothing that he hasn't once worn in the 10 years that we have been together.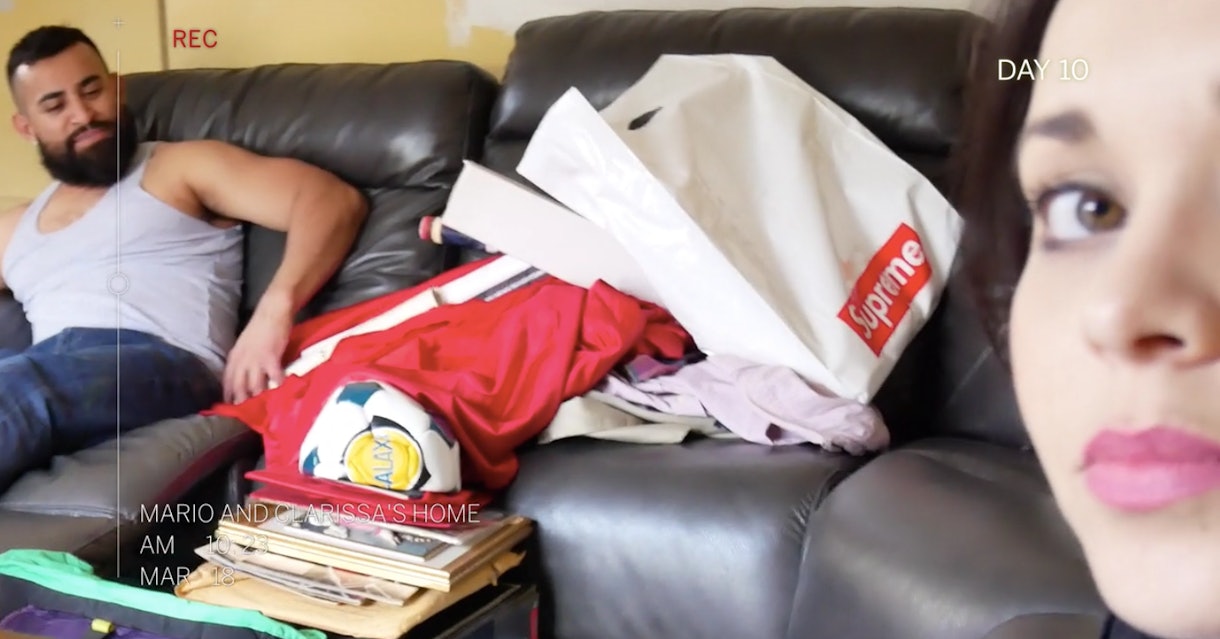 "I don't know if Mario is there yet," says Clarissa as Mario sits surrounded by stuff that "just needs a place," according to him. "It's a little frustrating because we have a set timeline where we're going to be expecting a baby in, what, five months?" Clarissa's words echoed in my head as I tried to wrap my brain around just how much our lives, home, and space would be changing in less than six month's time — a thought that, once considered, got pushed to the back in favor of pregnancy announcements and sonogram photos. We had been planning for this all along, hadn't we?
I tried to channel Marie Kondo as I pulled each item from the closet in our office into piles and asked my husband "does this spark joy?" To be honest, he was not as inspired with the process as I was, and I had to…
Work from home mom dedicated to my family. Total foodie trying new recipes.Love hunting for the best deals online. Wannabe style fashionista. As content editor, I get to do what I love everyday. Tweet, share and promote the best content our tools find on a daily basis.
Latest posts by Mayra Rodriguez (see all)