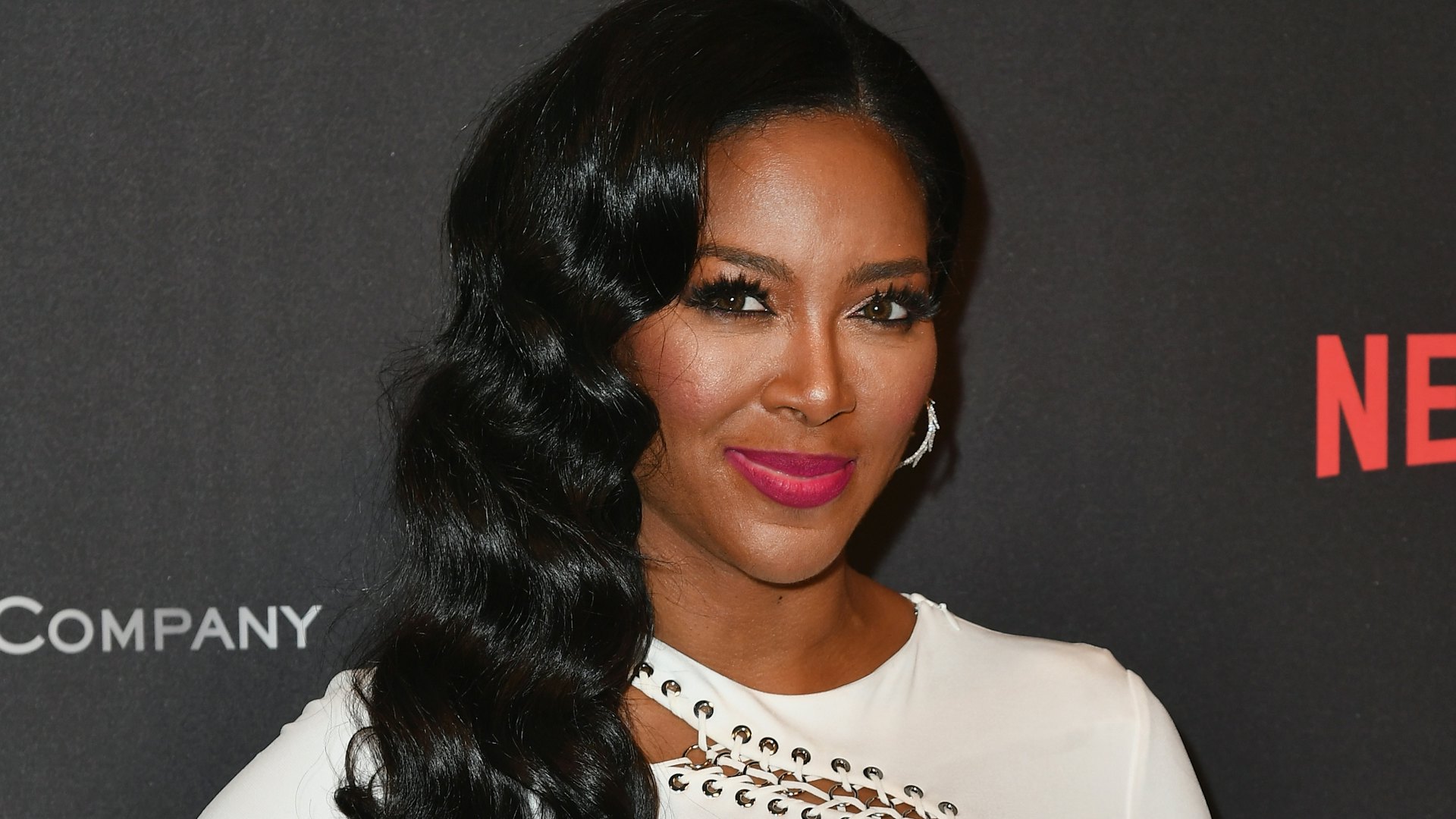 Earl Gibson III/Getty Images Entertainment/Getty Images
Real Housewives of Atlanta star Kenya Moore thrilled fans when she announced her pregnancy in April. Moore — who aspired to be a mom for years — shared the happy news during a RHOA reunion taping. And just a few months after the exciting reveal, Moore shared an ultrasound of her baby's heartbeat. Making matters even cuter is that Kenya Moore's reaction to her baby's ultrasound is resonating with soon-to-be moms and fellow parents. In short, people are *loving* Moore's latest pregnancy update.
Fans of RHOA already know that Moore and her husband, restaurant owner Marc Daly, always planned on having kids together. And in a moment of candor, Moore shared that she was open to In vitro fertilization treatments. "Let's just say that we definitely want to have a child," Moore revealed in a December 2017 interview, according to Us Weekly. "I'm not opposed to treatments, so I wouldn't be ashamed of that. Let's just hope in the next year we will see some results from whatever I'm doing."
Luckily for Moore, her results came sooner than later. During the reunion taping for RHOA, Moore divulged to her fellow cast mates that she's expecting. "We will definitely be welcoming a boy or girl in late this year," Moore admitted, according to People. "Oh my God, I said that! I don't want to talk about the details because I'm still very nervous about everything so I want to get past a safe place."
Now that Moore is in a "safe place," she feels comfortable sharing her pregnancy updates with fans….
Work from home mom dedicated to my family. Total foodie trying new recipes.Love hunting for the best deals online. Wannabe style fashionista. As content editor, I get to do what I love everyday. Tweet, share and promote the best content our tools find on a daily basis.
Latest posts by Mayra Rodriguez (see all)