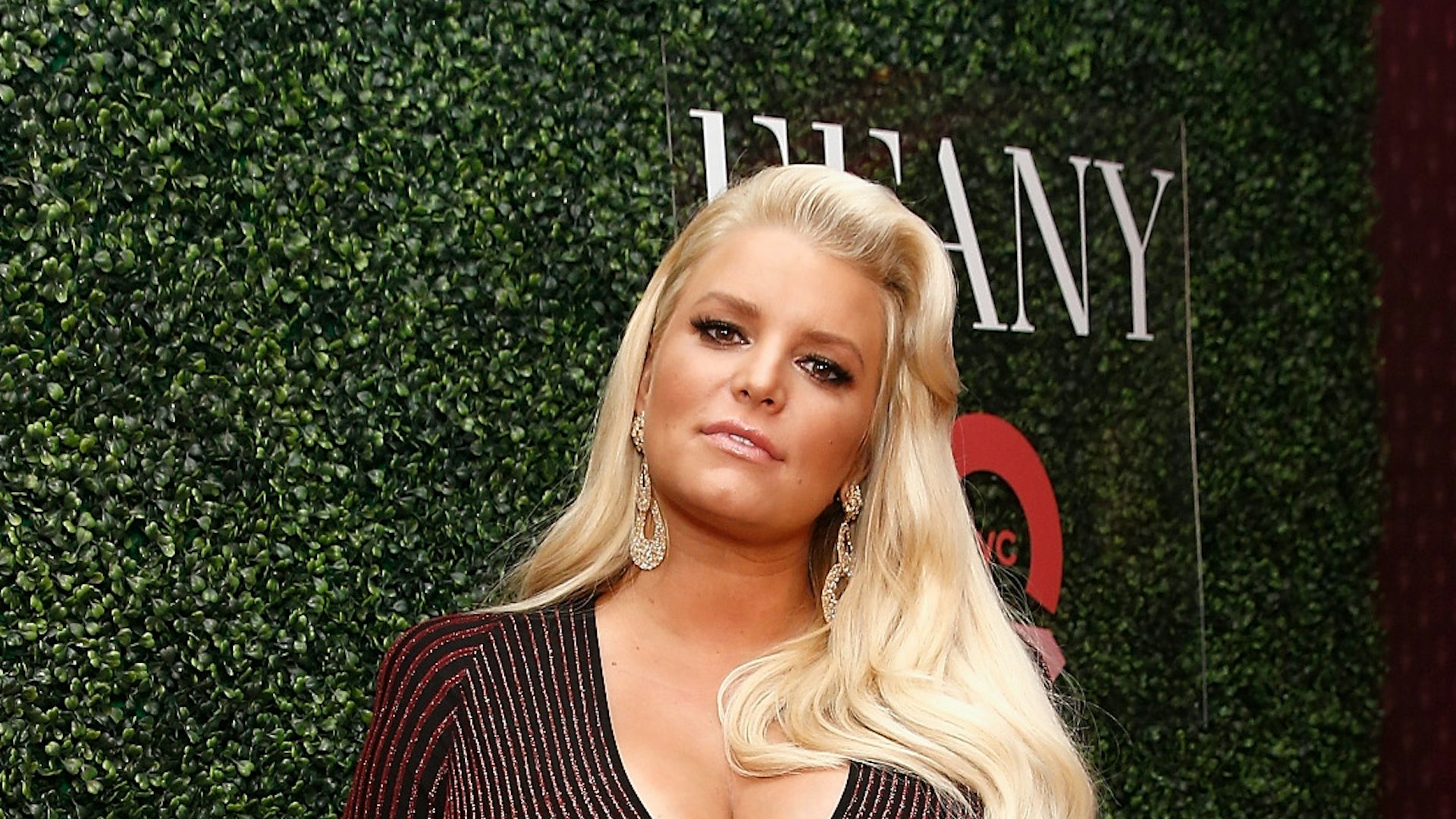 Presumably, there are some people who are able to get pregnant and find the whole experience magical and lovely 24/7. And then, well, there's the rest of us. As exciting as it might be to grow a new human, the reality of pregnancy is that it's often just plain uncomfortable, and as soon to be mom-of-three Jessica Simpson can attest, it only gets worse in the third trimester. On Thursday, pregnant Jessica Simpson asked fellow moms for help regarding her swollen feet, and in doing so, she posted a photo to Instagram that proved just how awful a situation she was really experiencing.
Unfortunately, it seems like it may just be an unfortunate, but normal, side effect of having a baby on the way. After posting the photo of her foot with the caption, "Any remedies?! Help!!!!," her followers left lots of comments to offer up their support. The general consensus seemed to be that Simpson's photo looked truly awful, and that having extremely swollen feet during pregnancy was basically the worst.
Many of Simpson's followers wrote that they, too, had suffered, and the most common recommendation seemed to be that Simpson should at least try her best to keep her feet elevated as much as possible, and to drink lots of water to stay adequately hydrated.
"That's was me the last 3 months of pregnancy. Omg sorry!! I took a lot of baths and elevated them!" one fellow mom commented.
For the most part, that seems like really good advice. Swelling in the feet and ankles, after all, *is* common during pregnancy, and according to the Mayo Clinic, it's usually just related to the fact that people generally retain fluid while pregnant. Standing for long periods of time, or wearing tight clothing or footwear that could impair blood flow, can make the…
Work from home mom dedicated to my family. Total foodie trying new recipes.Love hunting for the best deals online. Wannabe style fashionista. As content editor, I get to do what I love everyday. Tweet, share and promote the best content our tools find on a daily basis.
Latest posts by Mayra Rodriguez (see all)