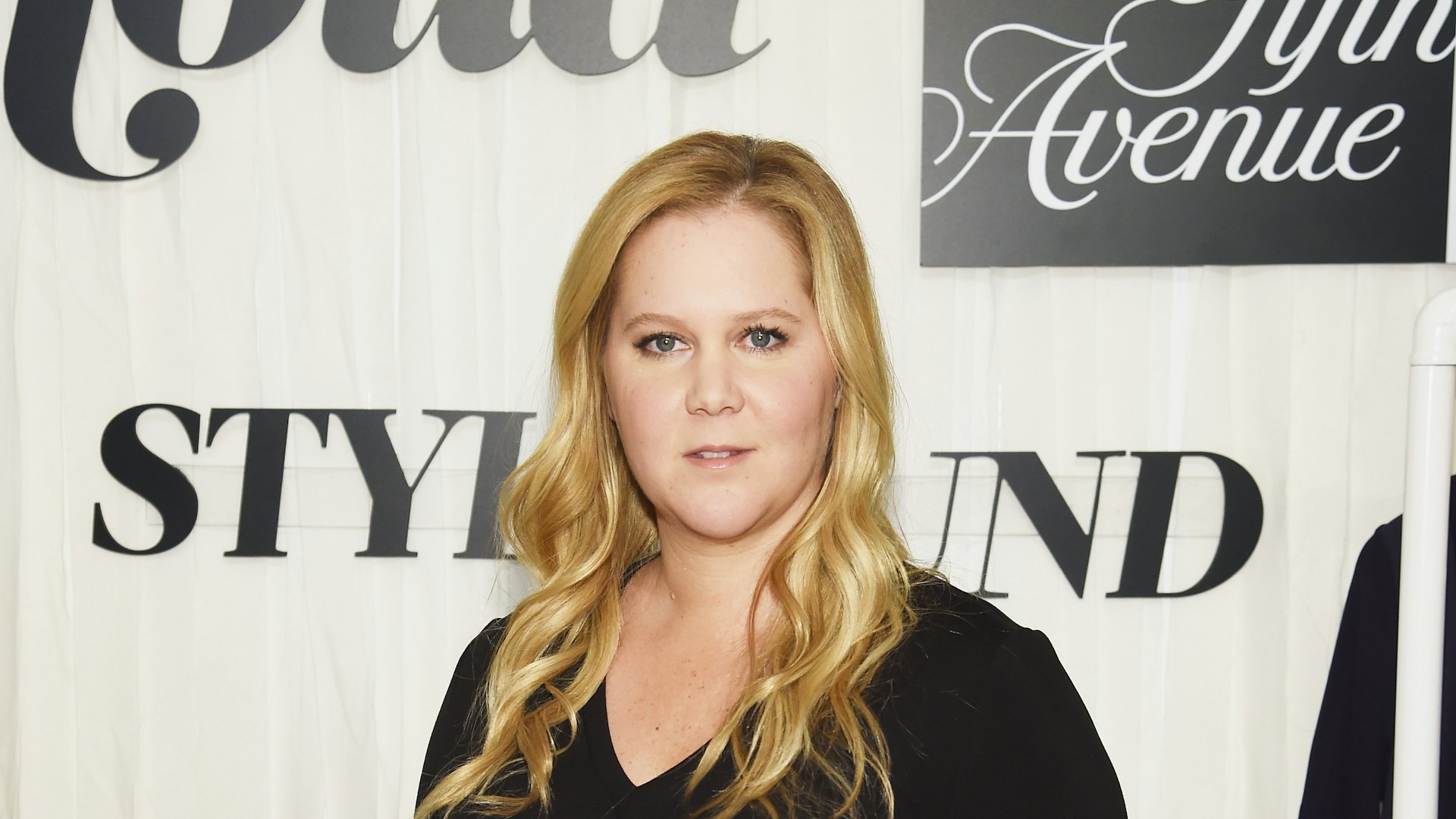 Not everyone loves being pregnant. I know what you're thinking; what? Who doesn't adore every last moment of carrying a tiny life inside you? Even when that tiny life has you vomiting up every bite of food you put near your mouth every few hours or so and all of the parts of your body swell (not just the parts that you expected to swell either) and you're tired and hot and cranky. Even then, it's supposed to be glorious, right? Well, according to Amy Schumer, a little bit yes and a little bit no. Amy Schumer's recent swimsuit photo is a hilarious reminder that you might as well try to eek a laugh out of pregnancy, because what else are you going to do?
The I Feel Pretty actress is expecting her first baby with husband, chef Chris Fischer, later this year. And because she's Amy Schumer, she's obviously been keeping it extra real from day one. Her millions of followers are already well-acquainted with her trials and tribulations as a pregnant woman, whether she's sharing video of herself vomiting in a car on the side of the road on the way to a gig or hanging out on the beach, please don't expect Schumer to take herself too seriously.
Need an example? This video the comedienne shared of herself slo-mo running on the beach in a swimsuit, Baywatch-style.
Schumer couldn't help pointing out the two sides of…
Work from home mom dedicated to my family. Total foodie trying new recipes.Love hunting for the best deals online. Wannabe style fashionista. As content editor, I get to do what I love everyday. Tweet, share and promote the best content our tools find on a daily basis.
Latest posts by Mayra Rodriguez (see all)