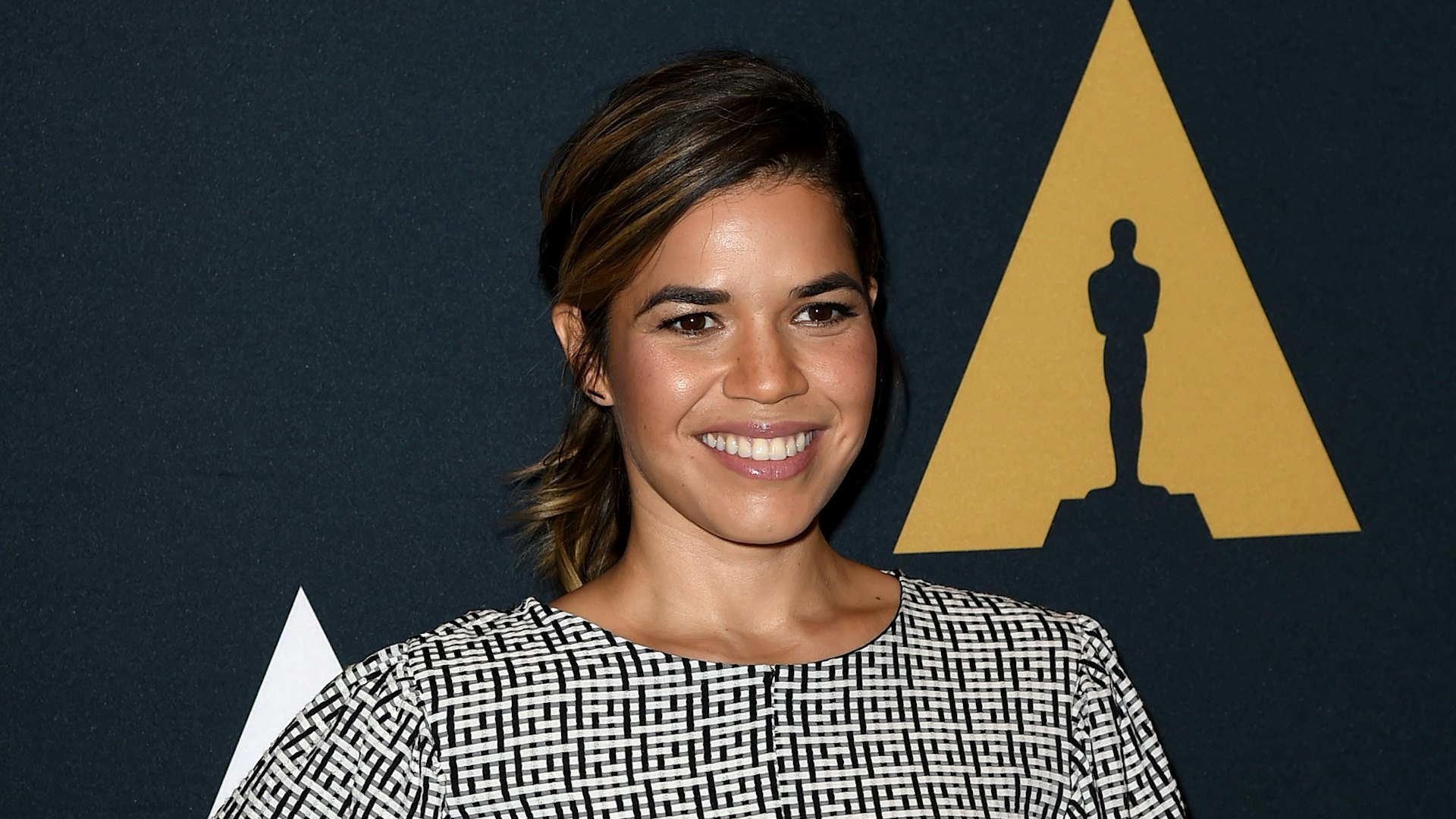 Kevin Winter/Getty Images Entertainment/Getty Images
America Ferrera is a big fan of exercise. The actress, who is currently expecting her first child with husband Ryan Piers Williams, has discussed her love of SoulCycle, boxing, and competing in triathlons on multiple occasions. However, pregnancy has seriously affected America Ferrera's exercise routine — and she recently opened up about how her regimen has changed since learning she was expecting.
"I had to slow down a little bit," Ferrera told Us Weekly recently at The North Face's Make Movements Launch. "I have a lot of friends who are pregnant right now, which is really lucky for me because we take really long, slow pregnant lady walks … We'll just hike a little mountain and we're done." In addition to "pregnant lady walks," Ferrera told the outlet that she's also gotten into prenatal yoga, which has been known to relieve stress, improve breathing techniques, improve sleep, increase flexibility in preparation for childbirth, and more.
As Us Weekly notes, Ferrera was in the midst of training for a third triathlon — it would have been her third — when she found out she was pregnant. Despite that, she was happy to take a step back and transition to a lighter routine.
At the event, she also opened up to Us Weekly about how slowing down has been a healthy experience for her, telling the magazine:
It's been really good for me … I'm somebody who likes to do a lot, sometimes to my own detriment, and this has forced me to slow down in a really healthy, good way and really…
Work from home mom dedicated to my family. Total foodie trying new recipes.Love hunting for the best deals online. Wannabe style fashionista. As content editor, I get to do what I love everyday. Tweet, share and promote the best content our tools find on a daily basis.
Latest posts by Mayra Rodriguez (see all)