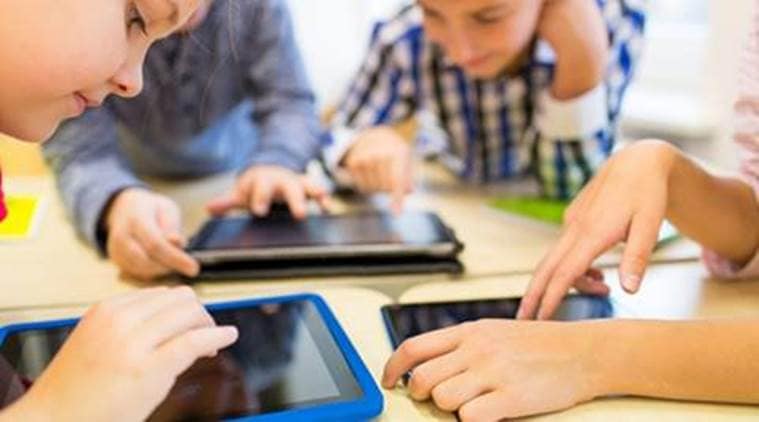 In a device-driven world, the screen holds infinite power to confuse and frustrate parents, who are increasingly hearing mixed messages about its impact. Screen time is evil! But also: Technology is vital to kids' future achievement and a necessary part of their education.
What's a parent to make of this contradiction?
Unchecked and unfiltered, screen-time can be dangerous for kids. It has clear health implications, in that it can affect sleep, or prevent kids from engaging in physical activity, thereby contributing to India's rising childhood obesity rates. It can exacerbate mental health issues, and perpetuate social isolation. And studies have shown that young children who are screen users exhibit higher rates of aggression. Online apps and games, which are created with the specific intent to attract and hook their users, are particularly addictive for kids.
Then there are the more insidious effects of digital media use: The fact that young children don't have the ability to spot the differences between advertisements, or sponsored content, and "real" content. They lack the cognitive sophistication and experience to think critically about what they're seeing and evaluate its veracity. And they are keenly observing and rapidly absorbing the social and moral messages they are seeing on those screens, leaving them vulnerable to picking up and perpetuating stereotypes and biases.
But consider this: There's nothing inherently bad about screen-time, especially in moderation.
Increasingly, the global expert consensus is that screen-time's impact — and whether it will ultimately harm a child…
Work from home mom dedicated to my family. Total foodie trying new recipes.Love hunting for the best deals online. Wannabe style fashionista. As content editor, I get to do what I love everyday. Tweet, share and promote the best content our tools find on a daily basis.
Latest posts by Mayra Rodriguez (see all)