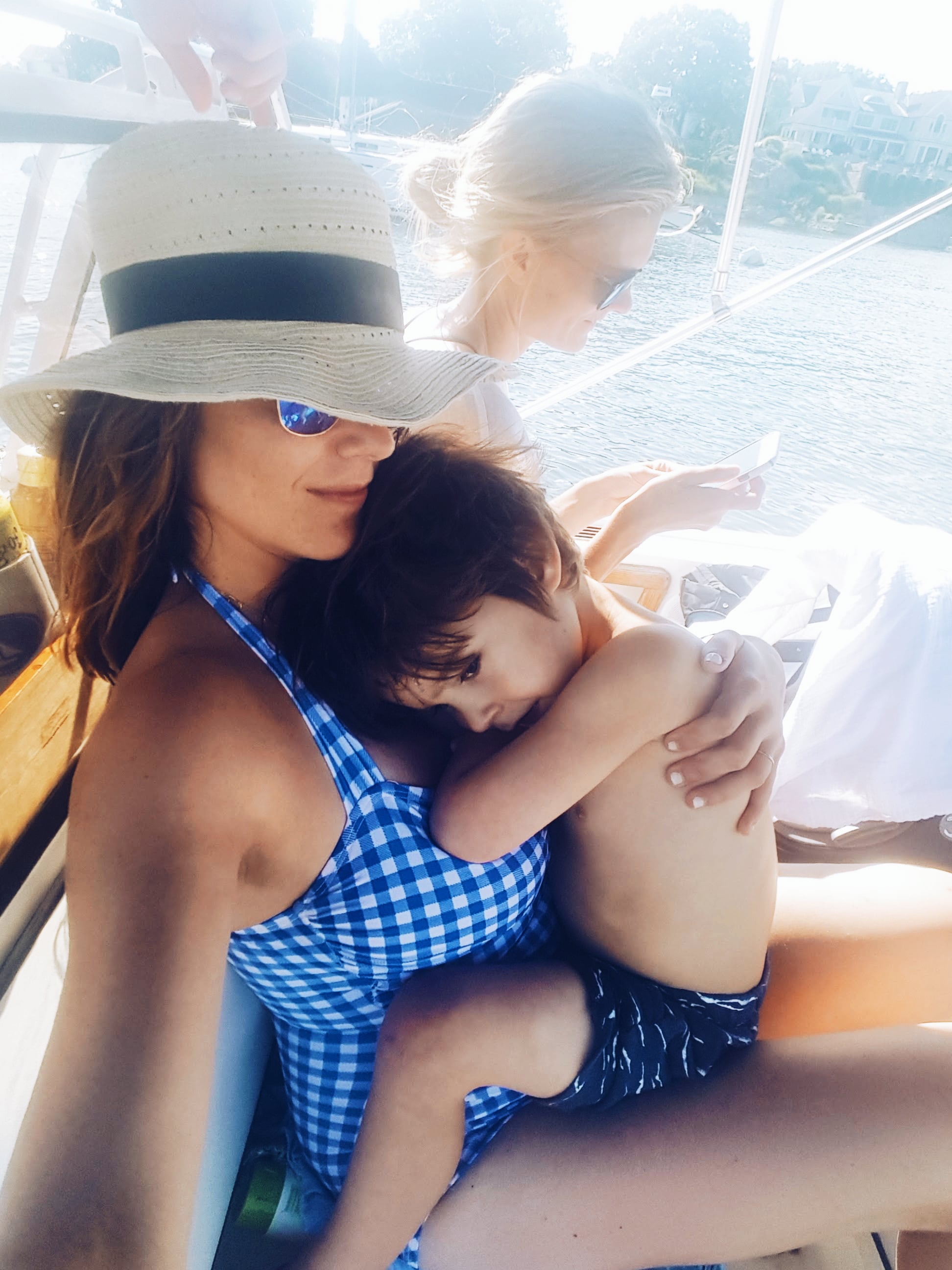 I realized pretty early on that my oldest child was nothing like me. There was the time we were at his friend's second birthday party and he nervously gripped my leg while the other kids ran straight to interact with the clown. In retrospect, I get it (clowns are creepy), but rather than empathize with my son about it, I tried to convince him to be social. When he didn't budge, a wave of anger washed over me because I was annoyed that he didn't want to join in.
There was also the time when he got to the final round of a modeling callback for a kids' clothing brand, and the audition ended with me yelling at him for "not even trying." We both ended up crying on that busy street in Manhattan, mainly because I couldn't believe I made my poor son go through that audition. I hated that he was crying because I made him feel bad, and, oh, because I yelled at him in a waiting room full of strangers. That was a low point for me. I looked at his tear-streaked red face through my equally tear-streaked red face (plus mascara) and vowed I would never do that to him again. But a part of me also thought, "How is this my child? Aren't these things supposed to be fun?"
It's taken me almost four years to really appreciate my son for who he is. Is it bad that it's taken me this long to figure that out?
You see, growing up, I was that person who was the first to try everything and had no fear about other people's judgments. I was the first person in my freshman class to raise their hand for the pep rally…
Work from home mom dedicated to my family. Total foodie trying new recipes.Love hunting for the best deals online. Wannabe style fashionista. As content editor, I get to do what I love everyday. Tweet, share and promote the best content our tools find on a daily basis.
Latest posts by Mayra Rodriguez (see all)