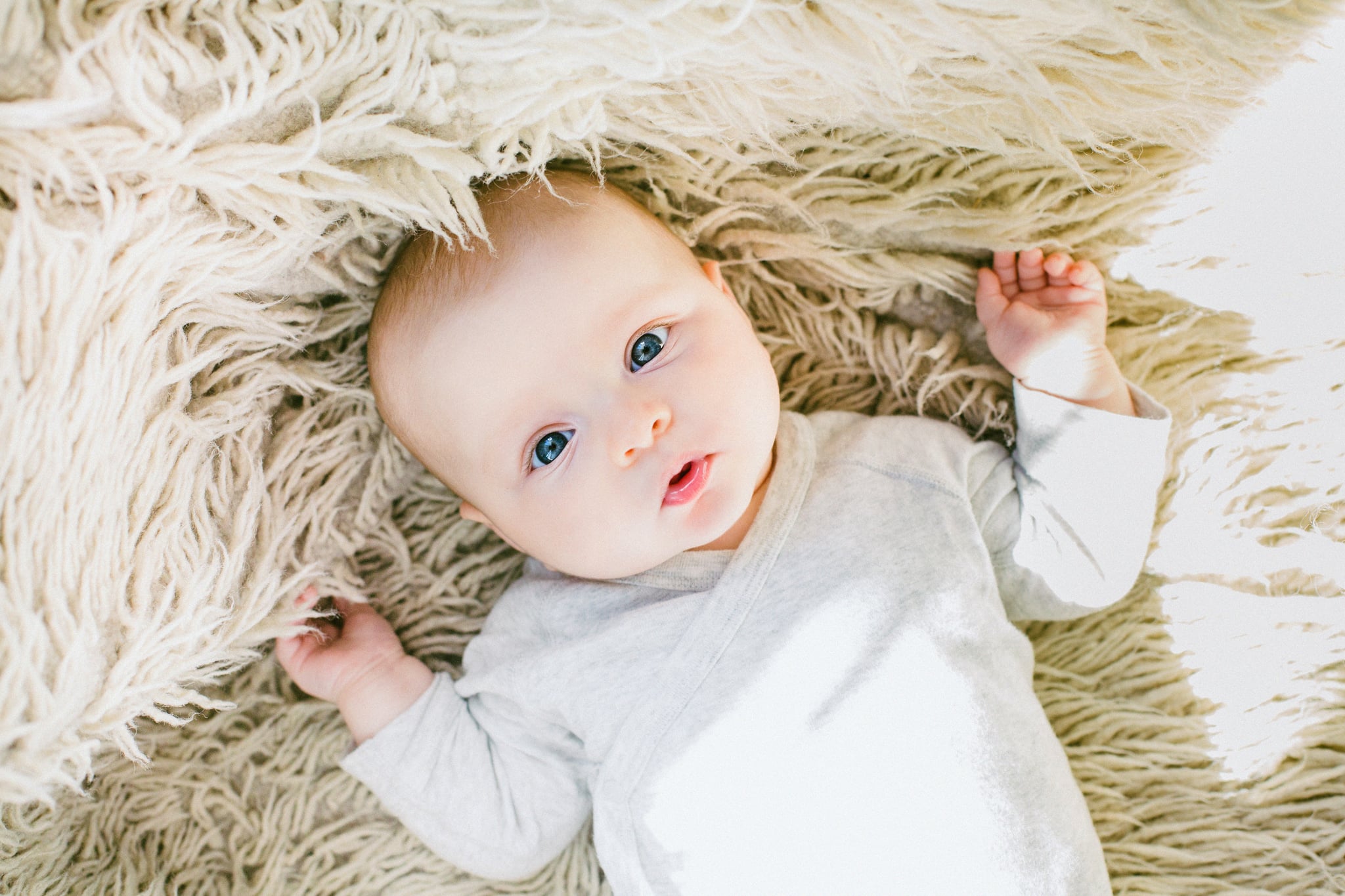 Mere moments after my son was born, my mom turned to me in the hospital delivery room and asked, "Is it OK if I post a photo of him to Facebook?" Here's the thing: at least she asked! It wasn't too long before that my mom shared pics of my older kids on social media without getting my permission first. That no longer flies with me.
It's funny to me that my mom is so obsessed with posting photos of her grandchildren online. A few years ago, she didn't know how to operate an iPad, let alone open a social media account, but once she got on Facebook, like most seniors, she became obsessed.
I used to be like her, eager to document my life as a mom of three on Facebook, but after a few years, I grew sick of social media, mainly because seeing overly cheerful posts of friends' family lives felt fake and forced. It seemed moms were only sharing perfectly curated images of perfect moments, and I decided I no longer wanted to take part in the #blessed culture social media has created. I stopped posting pictures of my kids, as well as going on Facebook more than once in a while. It's been freeing and I no longer get down on myself about other moms' lives looking better or easier than mine.
These days, I only share pictures of my family and kids via text and with close friends and family. I have enjoyed keeping my circle smaller, so this is exactly the approach I took when I announced the recent birth of my son. I never posted any photos…
Work from home mom dedicated to my family. Total foodie trying new recipes.Love hunting for the best deals online. Wannabe style fashionista. As content editor, I get to do what I love everyday. Tweet, share and promote the best content our tools find on a daily basis.
Latest posts by Mayra Rodriguez (see all)