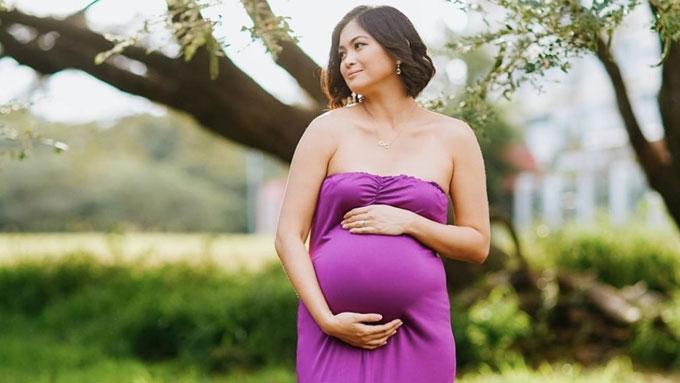 Miriam Quiambao, presently 34 weeks pregnant, has asked prayers for her baby boy: "…that he lasts until full term or at least 37-38 weeks upon delivery."
February 11 is a crucial date for Miriam Quiambao, who is presently 34 weeks pregnant with her first baby.
According to the Facebook post of her husband Ardy Roberto, the 43-year-old host is scheduled to have an ultrasound—the result of which will determine if she needs to undergo an emergency Cesarean section.
Miriam herself said, "There's a chance I might give birth to a preemie."
It can be recalled that her pregnancy update last January 14 was that she needed to gain weight because her baby was "too small for his age." She was then 30 weeks pregnant.
She posted the latest update after her check-up last February 7:
"The Perinatologist says my placenta is still thickened and getting 'older' and calcified. This means that it's getting harder and further obstructing blood flow of nutrition and oxygen of the baby.
"As a result, the baby is still small for his age, and is about two weeks behind in terms of growth. If this progresses,…
Work from home mom dedicated to my family. Total foodie trying new recipes.Love hunting for the best deals online. Wannabe style fashionista. As content editor, I get to do what I love everyday. Tweet, share and promote the best content our tools find on a daily basis.
Latest posts by Mayra Rodriguez (see all)