Midwives have raised concerns over the small numbers of women who are getting "continuity of carer" throughout their pregnancy, birth and aftercare.
Only a "small minority" of health bodies across England, Scotland and Wales are providing women with this service, a new audit has found.
Despite the issue being a key theme raised by national maternity reviews, only 15% of trusts and boards reported that women see the same midwife for most care contacts in the antenatal, intrapartum and postnatal period, including care in labour from a known midwife.
The Royal College of Midwives (RCM) said the figure was "worrying", saying that continuity helps to ensure safe, high-quality care.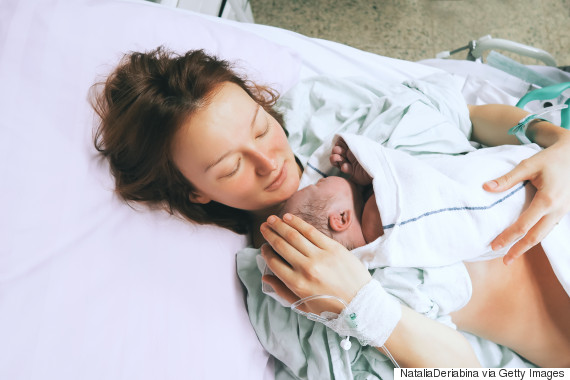 The National Maternity and Perinatal Audit (NMPA), conducted by experts from the Royal College of Obstetricians and Gynaecologists (RCOG), the RCM, the Royal College of Paediatrics and Child Health (RCPCH) and the London School of Hygiene & Tropical Medicine, also raised concerns over staffing – particularly among middle grade doctors, or registrars, and the number of midwives on antenatal and postnatal wards.
The average number of beds per rostered midwives on these wards – which care for women who need to be in hospital before and after birth – was seven.
But in some units, midwives are caring for as many as 16 women on these wards at once.
The report, based on survey responses from all NHS trusts and health boards, also found that 88% of obstetric units reported a gap in their middle grade rota.
Other key themes of the report include:
:: Only a tenth of trusts and boards said that women themselves have access to their electronic maternity record.
:: 45% of obstetric units, 27% of alongside midwife-led units and 23% of freestanding midwife-led units closed at least once in the last year because they did not have enough staff or beds to safely care for any more women.
:: Of the sites which monitor one-to-one midwifery care during labour, it was found that the vast majority (95%) receive this.
Commenting on the report, Mandy…
Work from home mom dedicated to my family. Total foodie trying new recipes.Love hunting for the best deals online. Wannabe style fashionista. As content editor, I get to do what I love everyday. Tweet, share and promote the best content our tools find on a daily basis.
Latest posts by Mayra Rodriguez (see all)