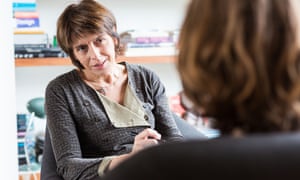 An important Lancet Psychiatry paper has just come out. It is the largest review looking at service user, carer and clinician experiences of mental health diagnosis. For some people, psychiatric diagnosis was helpful, and the problem was that it was not given early enough. For others, a diagnosis was deeply oppressive.
The tensions between these camps frequently threaten to ignite social media. This dynamic, which causes significant distress, is only likely to increase as social media gives a platform to those who have negative experiences of diagnosis at the same time as more and more people identify as having a mental illness as a consequence of changing public ideas around mental health. To drain something of the charge in these inflaming dynamics, it is important to confute the idea that psychiatric diagnosis is a single thing.
Some diagnoses are more useful than others. Diagnoses such as obsessive-compulsive disorder and depression, for example, are more likely to be experienced positively, validating suffering and giving people a platform from which to speak about distress and access help. Yes, there is stigma, but not the rampant sticky, staining discrimination one gets with diagnoses associated with serious mental illness. With the latter, diagnosis can produce what the philosopher Miranda Fricker has called "testimonial injustice" – an inbuilt prejudice that gives less credibility to the diagnosis.
The diagnosis of borderline personality disorder, for example, is experienced commonly as a character slur, a "dustbin" diagnosis that makes many clinicians turn away from people in pain and take communications such as that someone wants to kill themselves less seriously, to often deadly cost. The diagnosis of schizophrenia can confer with it a clinical gaze that situates those with the disorder as lacking insight and being delusional. This set of ascriptions has meant psychiatry is only now beginning to hear the devastating experiences of trauma so often core to experiences such as voice-hearing and dissociation. It is difficult to say anything pro or against psychiatric diagnosis per se when different diagnoses have such wildly different effects on one's capacity to be taken seriously as a speaker.
Second, even within diagnostic categories, some people find diagnosis more useful than others. As the Lancet paper…
Work from home mom dedicated to my family. Total foodie trying new recipes.Love hunting for the best deals online. Wannabe style fashionista. As content editor, I get to do what I love everyday. Tweet, share and promote the best content our tools find on a daily basis.
Latest posts by Mayra Rodriguez (see all)