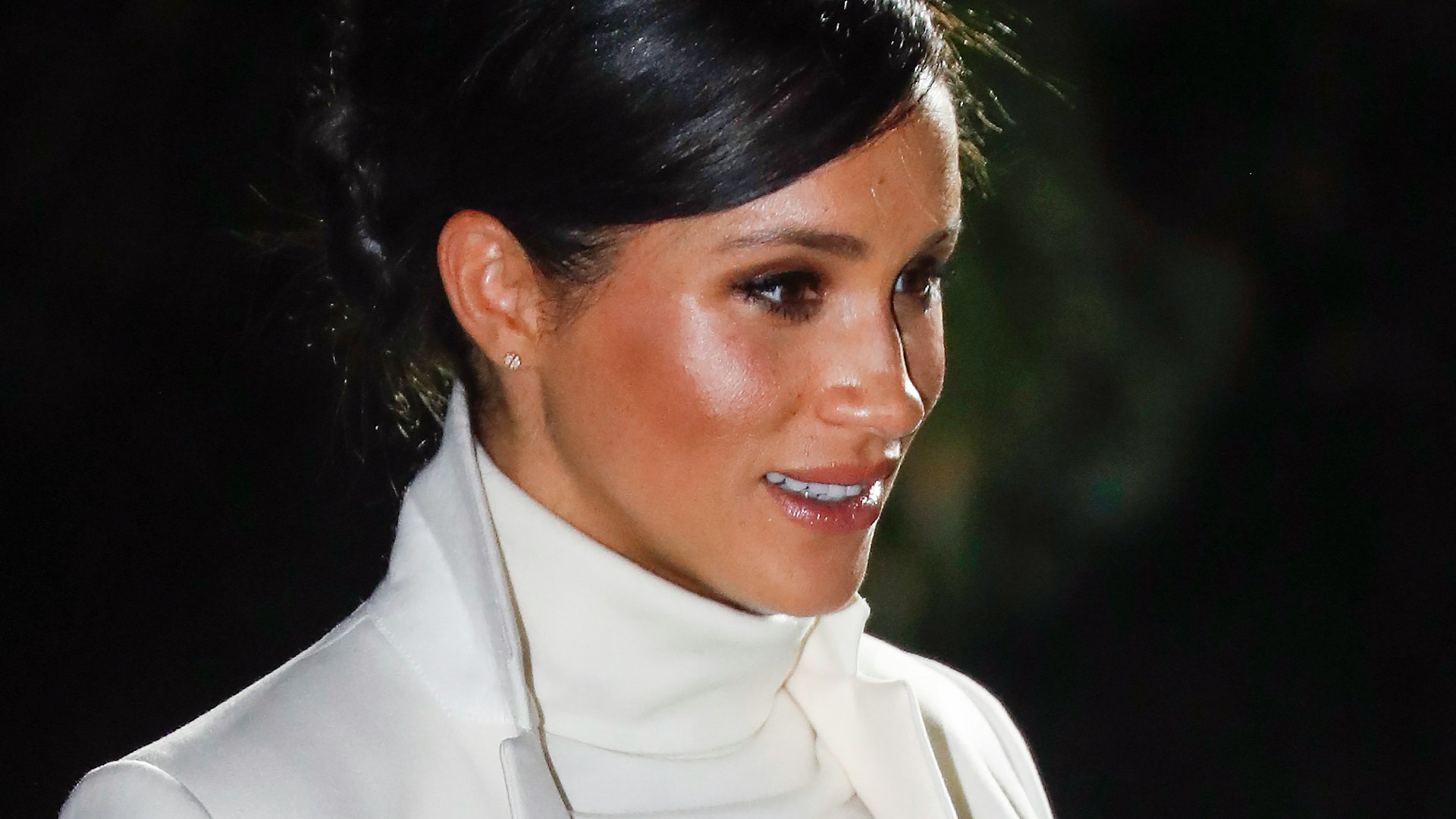 Chris Jackson/Getty Images Entertainment/Getty Images
There's nothing we don't want to copy when it comes to Meghan Markle and her pregnancy style. Between sticking to her classic messy buns, rocking monochromatic outfit sets and looking into hypnobirthing, it's clear that the newly minted royal has some pretty stellar taste. That's why everyone's jumping at the fact that Meghan Markle's crib from her baby shower is still for sale, and there's a way to order it online.
Just yesterday, The Cut reported that Markle was able to catch up with some old friends at the end of a trip to New York. Her group of girlfriends threw her a small baby shower, which is pretty on par with what we imagine to be Markle's tastes. However, it was during that event that the world was able to get a glimpse of some of the beautiful gifts Markle was given, including the coveted crib.
In fact, HELLO! was even able to publish some photos of the Babyletto Hudson crib being delivered to the hotel where Markle was staying. We know the details because of the labeling on the outside of the box: Markle's choice for her new baby is a 3-in-1 convertible crib/toddler bed/daybed. The company's website notes that the item is mid-modern in design, features rounded spindles and an open silhouette, and is eco-friendly, non-toxic, and GREENGUARD GOLD certified. On top of being responsible and chic, it's also practical: the bed transitions into a toddler bed or daybed, for when the littlest royal starts to…
Work from home mom dedicated to my family. Total foodie trying new recipes.Love hunting for the best deals online. Wannabe style fashionista. As content editor, I get to do what I love everyday. Tweet, share and promote the best content our tools find on a daily basis.
Latest posts by Mayra Rodriguez (see all)