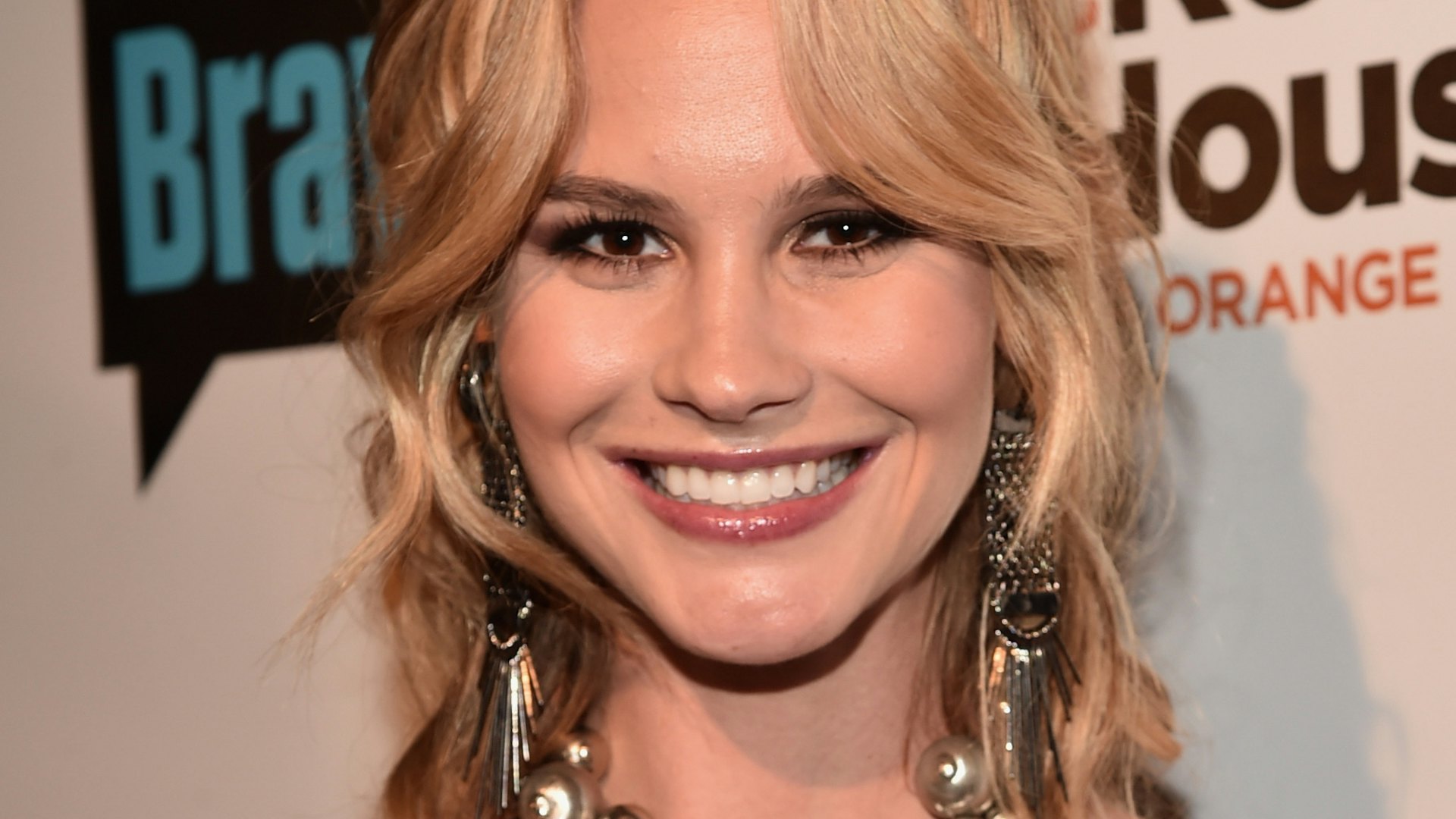 Every pregnancy is different, but the difference between being pregnant with one child and being pregnant with twins can be overwhelming. Which is exactly why former Real Housewives of Orange County star Meghan King Edmonds compared her two baby bumps on Instagram and shared her feelings about being pregnant this second time around. Edmonds announced back in January that she would be leaving RHOC indefinitely, as filming coincided with her pregnancy with twins. Edmonds said in a statement that her high risk pregnancy just couldn't endure long hours of filming and fighting with her fellow cast members, which was probably the best choice.
The 33-year-old mom of Aspen, who's just about 18 months old, was really planning ahead. But there was no way she could have planned for how different this pregnancy would be than her last. In an Instagram post this weekend, Edmonds posted a selfie in a bra and underwear set, complete with a large baby bump. She's holding a picture of herself in the same undies and at the same point in her pregnancy with Aspen and asked her fans to spot any differences.
Edmonds added hashtags such as "#cantbendover #cantbreathe #measuringat43weeks #stillneedthesebabiestocook," which so many people related to in the comments. Although many couldn't spot many differences in the two photos, other than her stomach being a little lower this time around.
Although some fans shamed Edmonds for complaining (which is, by the way, the right of any woman, pregnant or not), most of her followers were supportive and shared their own stories of those very last weeks of pregnancy. Because they are not easy, at all.
One fan cheered her along, writing, "You're doing great…
Work from home mom dedicated to my family. Total foodie trying new recipes.Love hunting for the best deals online. Wannabe style fashionista. As content editor, I get to do what I love everyday. Tweet, share and promote the best content our tools find on a daily basis.
Latest posts by Mayra Rodriguez (see all)