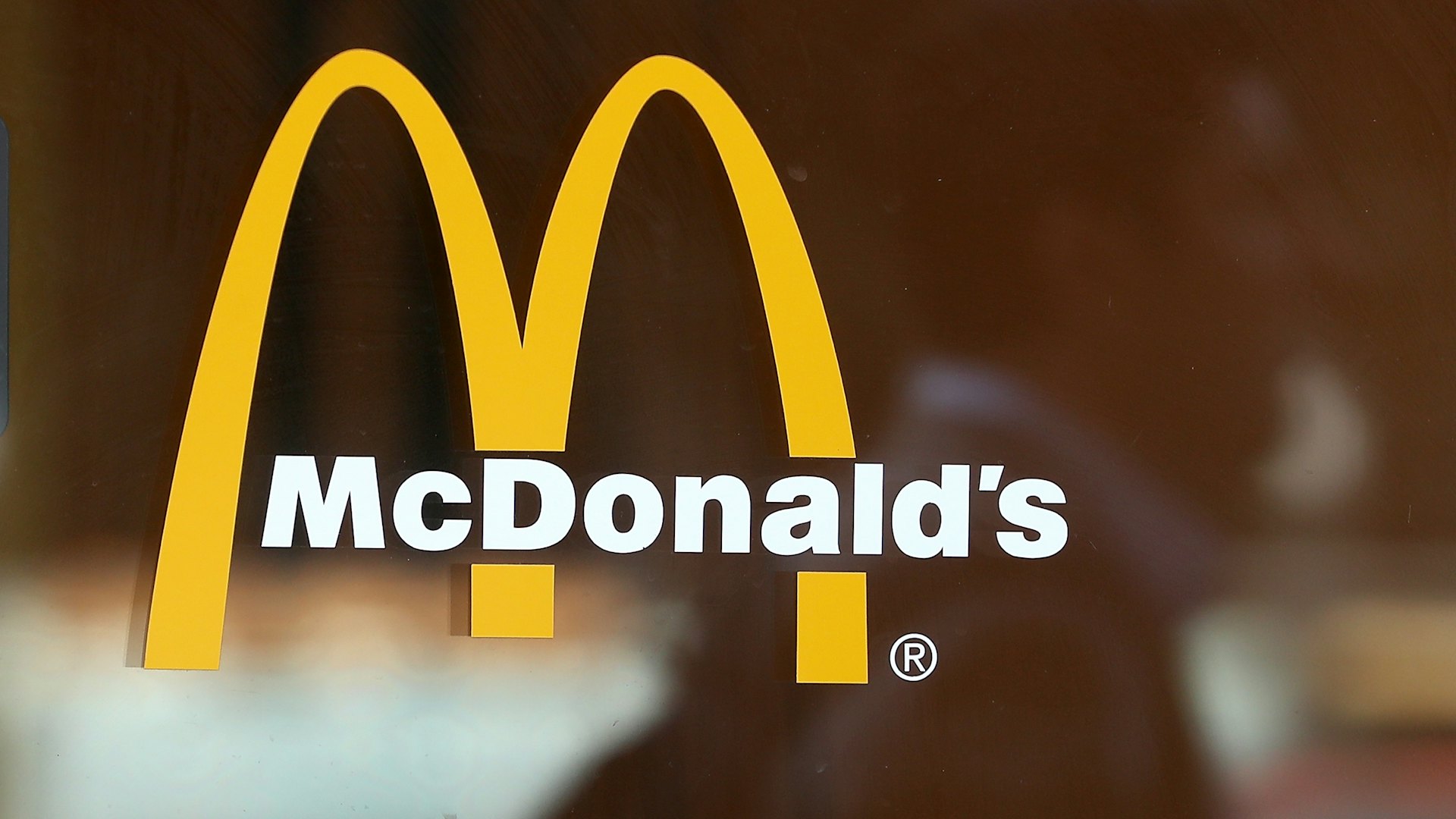 Justin Sullivan/Getty Images News/Getty Images
The restaurant nicknamed the Golden Arches has seemingly been around forever… but the menu is clearly in the middle of a rebranding. You might have thought it was going "light," but, in fact, in the case of its newest offering, the opposite may be true. Featuring cheese, sausage, bacon and biscuits, McMuffins, or McGriddles cakes, however, the just-introduced McDonald's new breakfast sandwich is a pregnant person's dream... even if it doesn't make any nutritionist's list.
The new, butter- and protein-heavy breakfast choice, which was just announced by the chain, is dubbed "Triple Breakfast Stacks," and is inspired by the off-menu ordering that McD's customers already do using the popular Egg McMuffin menu (which includes the Sausage McMuffin, the Egg McMuffin, the Egg White Delight McMuffin).
Thus, two slices of American cheese, two sausage patties, Applewood-smoked bacon, and an egg can be mixed and matched on McMuffins, buttery biscuits, or McGriddles cakes. It's also the first new breakfast menu item in five years, the restaurant chain confirmed.
It's also just the kind of intense food item thing that often works for first-trimester queasiness, which sounds counter-intuitive. I know my preferences for "light" dishes such as salads often went right out the window during early pregnancy (except for one pregnancy, where I only wanted lemons).
According…
Work from home mom dedicated to my family. Total foodie trying new recipes.Love hunting for the best deals online. Wannabe style fashionista. As content editor, I get to do what I love everyday. Tweet, share and promote the best content our tools find on a daily basis.
Latest posts by Mayra Rodriguez (see all)