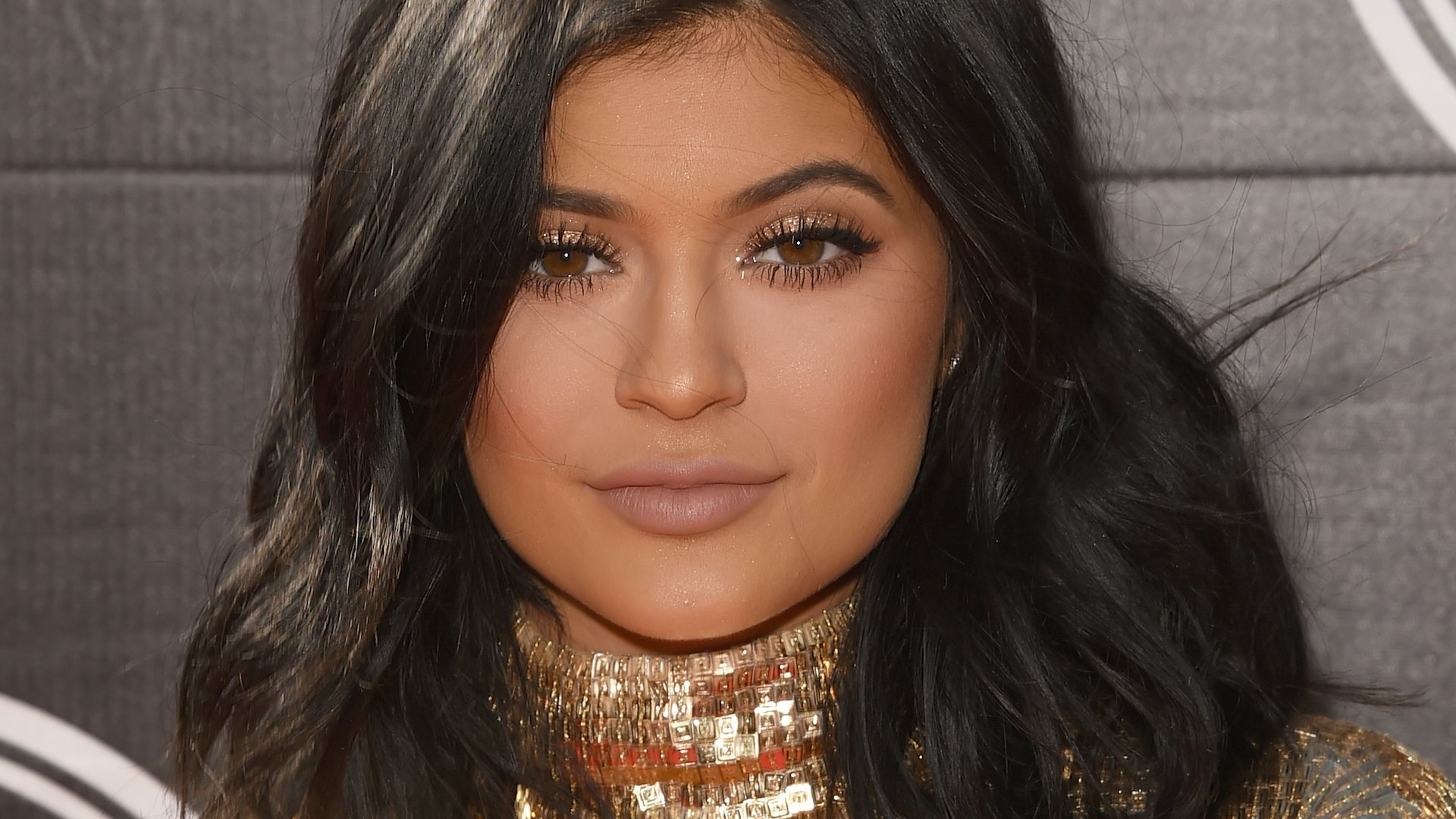 Because Kylie Jenner's pregnancy was shrouded in mystery, her fans get even more excited than usual whenever she posts an update on her 2-month-old daughter. Kylie Jenner's latest adorable posts featuring Stormi are a series of Snapchat videos, in which Stormi is smiling and giggling — while wearing Snapchat filters, of course.
In the first clip, which Jenner shared Wednesday afternoon, her hands are playing with her daughter's toes — and Stormi has some seriously adorable toesies. (I mean, most babies do, but Stormi's look simply scrumptious.)
"Hi happy girl. love you! I love you!" Kylie tells her beaming daughter in the next video. In that clip, Stormi's head is surrounded by a halo of fire emoji, and some sort of lullaby music is playing in the background.
In the next few clips, Stormi is decked out with a mouse ears filter — which happens to have also affected Jenner's voice, making it sound high and squeaky. Jenner continues telling Stormi that she loves her, before planting a kiss on her adorably chubby cheek. "We went outside. What else did we do?" the new mom says to Stormi in the next clip, featuring an absolutely adorable giggle from the newborn.
Tea Party on YouTube
And here are some particularly adorable screenshots from the Snapchats: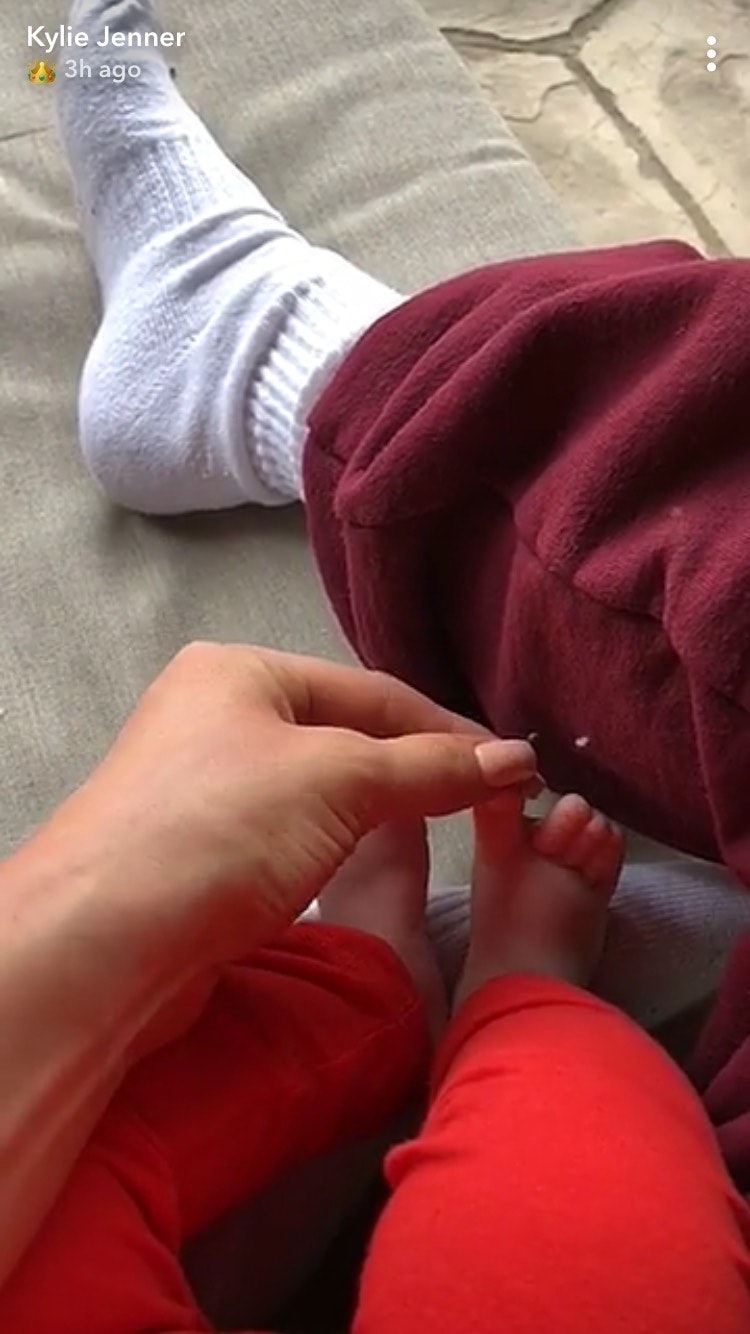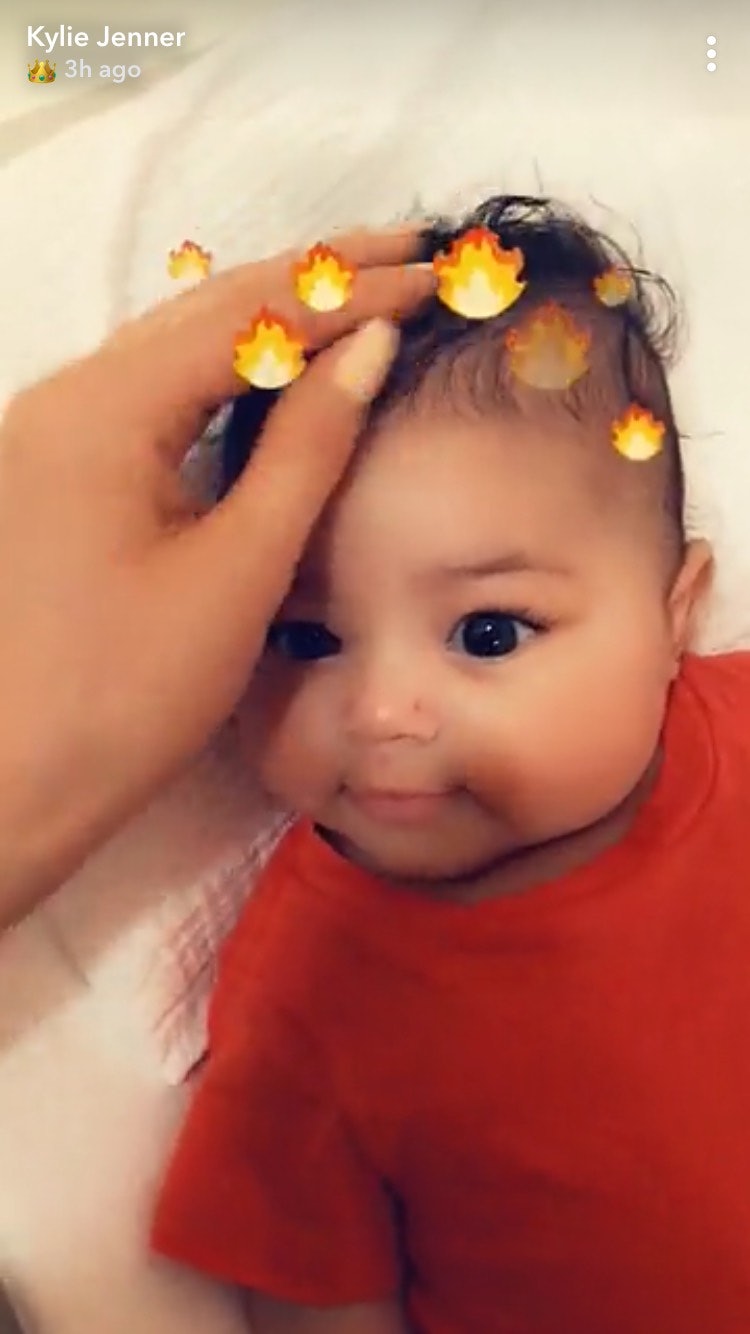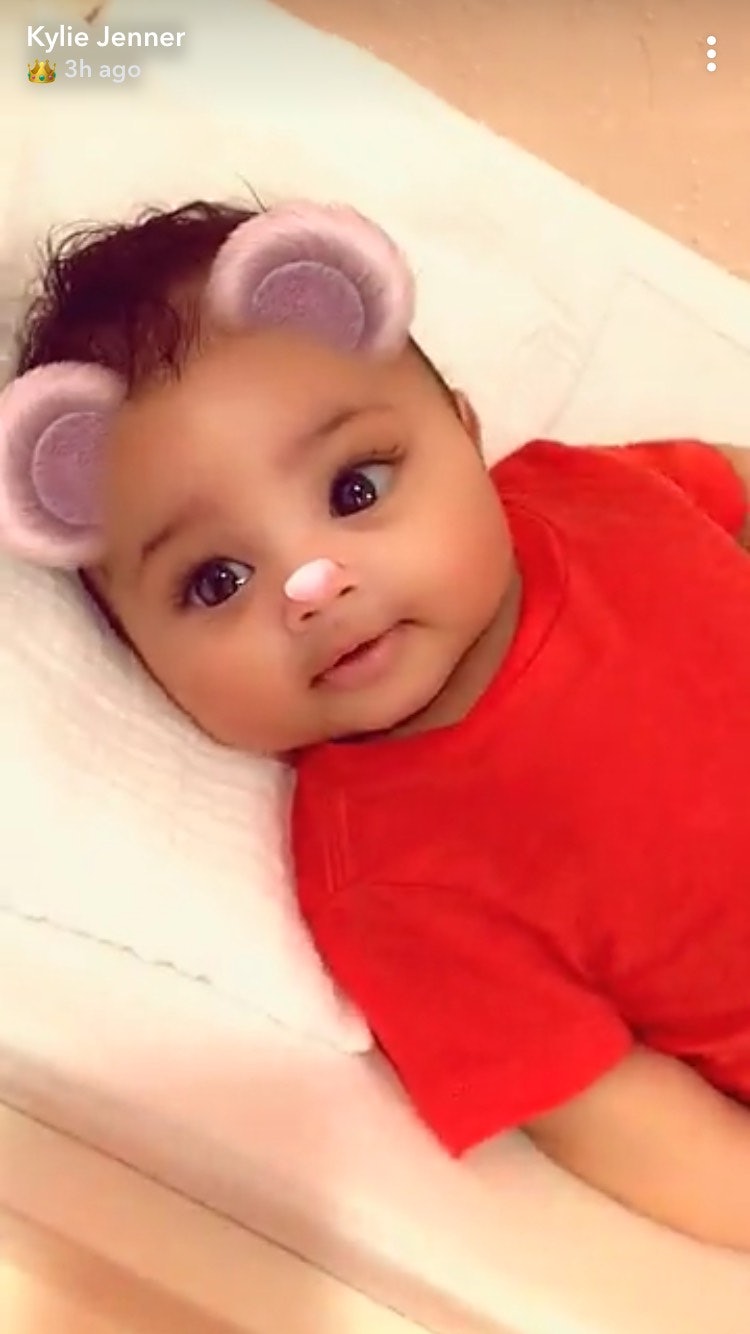 When babies are as young as Stormi, they tend to grow super quickly. Comparing today's Snapchats to the photo of Stormi that Jenner shared on Instagram back in February when she…
Work from home mom dedicated to my family. Total foodie trying new recipes.Love hunting for the best deals online. Wannabe style fashionista. As content editor, I get to do what I love everyday. Tweet, share and promote the best content our tools find on a daily basis.
Latest posts by Mayra Rodriguez (see all)