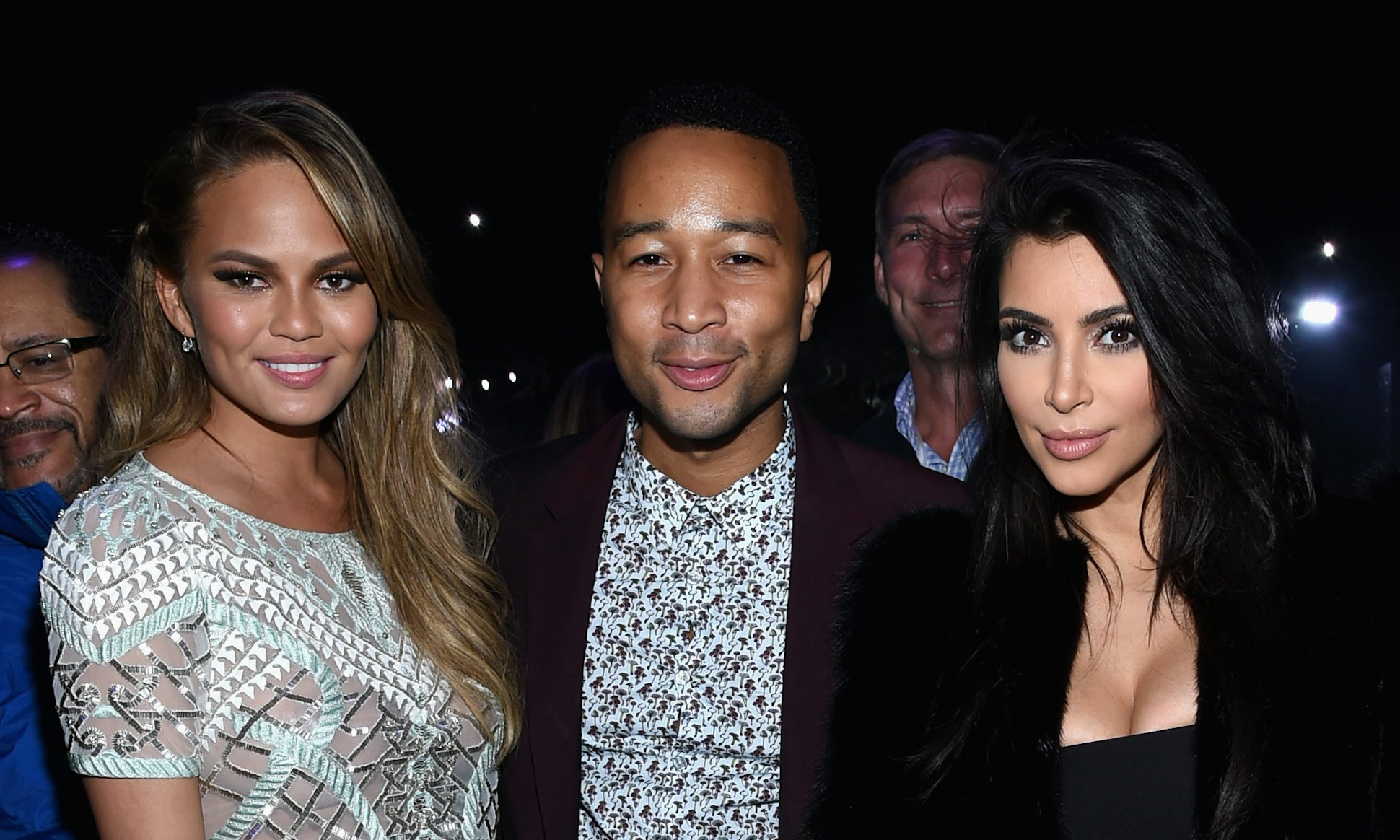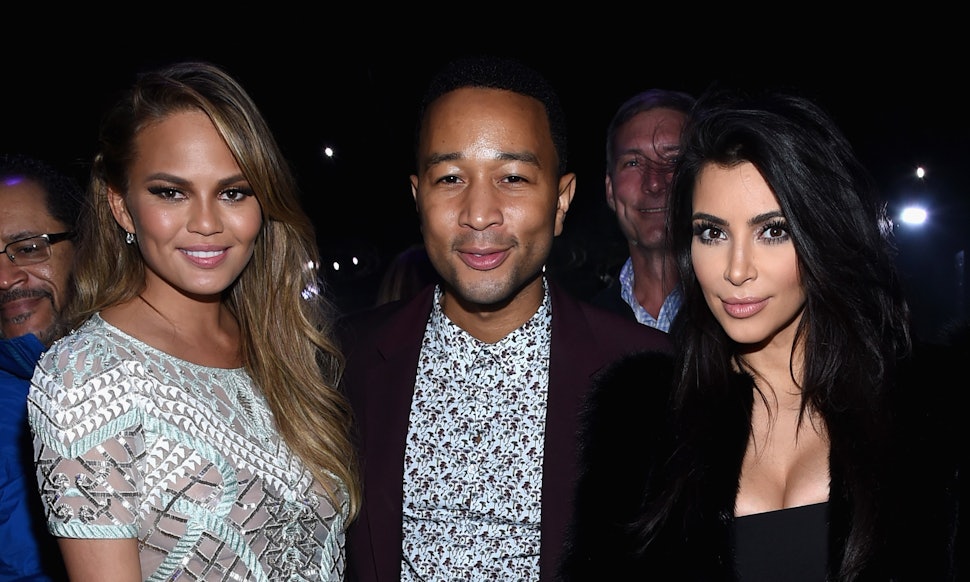 Celebrity BFFs are just like you and your BFF. They tweet one another, have inside jokes, and even turn regular dinners into surprise parties for the guest of honor. Kim Kardashian threw Chrissy Teigen a baby shower on April 27, and not only was it a total surprise — it looks like the party of the year. Kim Kardashian, Kanye West, Chrissy Teigen, and John Legend were all there, as were Kris Jenner and potentially a few guests that may have preferred to fly under the radar. Based on everyone's Instagram stories and tweets from the event, it sounds like guests were in high spirits. They even joked about an infamous fake Vince Staples story about spending time with the Kardashians.
"Can you guess whose baby shower it is tonight?" Kim asked in her Instagram story, as her camera panned to show off the many Legend-themed cakes. Even Kanye, who tends to avoid posting about his personal life, got in on the social media fun. He posted a minute-long video to Twitter that showed Grammy Award-winner John Legend playing the piano skillfully playing a blush pink Steinway & Sons piano. Because of course Kim has a pink piano. In Kanye's video of the room, it looks as if Kourtney Kardashian also stopped by the party, and potentially even Khloe as well. There was cake — a lot of cake — and joy, and all kinds of fun happening at the dinner party of the year.
Take a look at Chrissy Teigen's surprise baby shower:
Politics,…
Work from home mom dedicated to my family. Total foodie trying new recipes.Love hunting for the best deals online. Wannabe style fashionista. As content editor, I get to do what I love everyday. Tweet, share and promote the best content our tools find on a daily basis.
Latest posts by Mayra Rodriguez (see all)