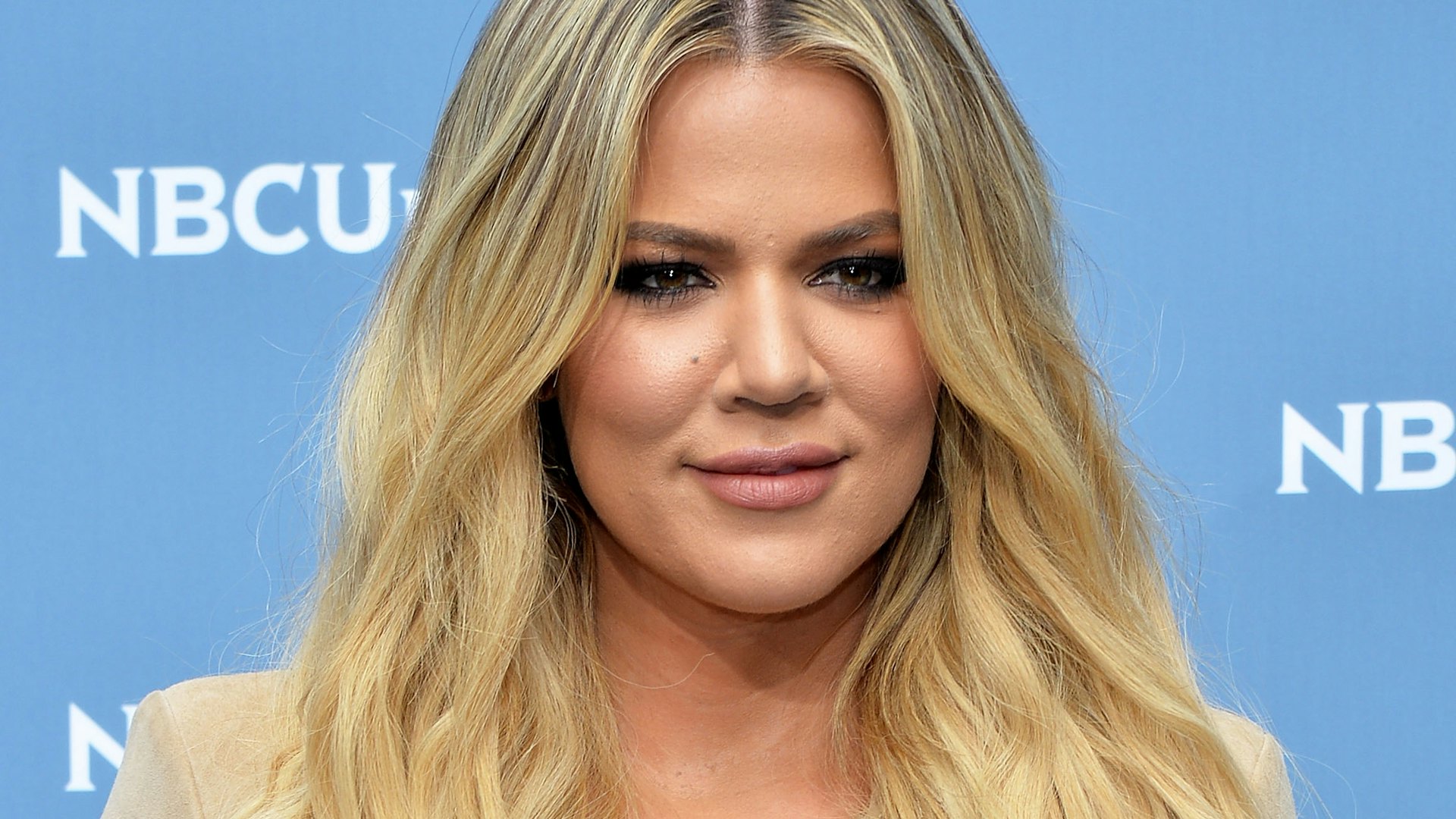 Ah, new parenthood. It's a time filled with around-the-clock feedings, endless diaper changes, burping, spitting up, more feedings, rocking — not to mention celebrating when you survive another day and you remembered to take a shower. (Personal hygiene for the win!) Because let's face it: Meeting the needs of a tiny human is downright exhausting. And look, I know "pregnancy brain" gets a bad rap. But try forming a coherent sentence when you're running on two-hour increments of sleep, haven't left the house in days, and have dried spit-up in your hair. And celebrities are no exception. Khloé Kardashian totally forgot what day it is, and every new mom can realte.
Kardashian and her NBA player boyfriend Tristan Thompson welcomed their first child together in April — a baby girl they named True, ET Online reported. Since becoming a mom, Kardashian has kept relatively quiet on social media (for her, at least) about her daughter and new motherhood. (And we're still waiting for that first photo of your baby girl, Koko!) However, on Wednesday, Kardashian tweeted about a particular milestone for True, People reported. "I can't believe my baby will be a month old tomorrow," the new mom wrote. "Why does this make me happy and sad all at the same time. Thank you Jesus for my sweet peanut." It's pretty much the sweetest thing, right?
On Thursday, Kardashian took to her app to officially celebrate baby True turning 1 month old, Us Weekly reported. In her post, the proud mom described her daughter — and I swear, you can…
Work from home mom dedicated to my family. Total foodie trying new recipes.Love hunting for the best deals online. Wannabe style fashionista. As content editor, I get to do what I love everyday. Tweet, share and promote the best content our tools find on a daily basis.
Latest posts by Mayra Rodriguez (see all)